No matter what type of renovation project you've got planned, it's smart to put down the hammer when it comes to removing, painting over, or otherwise altering certain features. Sure, the feature might look like an eyesore at first glance, but with some work, it could end up adding character, charm, and make it unique. 
Here are common features that homeowners should consider leaving untouched, or even restore to their former glory.
Mantels or exposed beams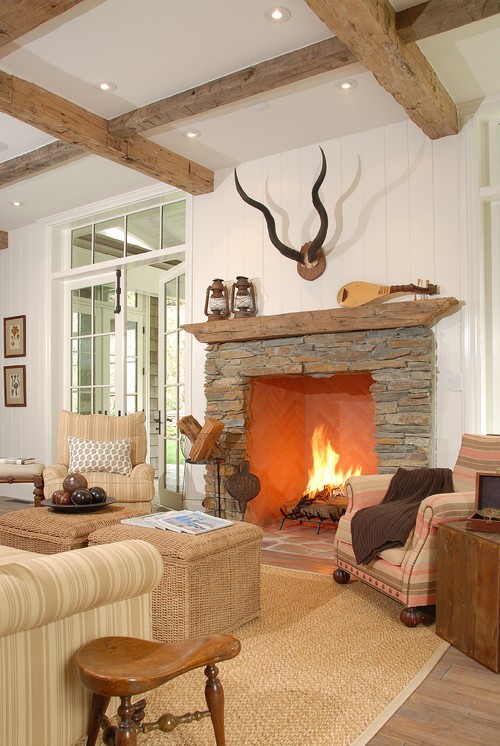 Under layers and layers of previous homeowner paint, you may find salvageable wood that today's homeowners are seeking. With some elbow grease, these beautiful pieces of timber from the past can be uncovered, sanded, and stained. An original wood mantel that you decide to strip may even fit perfectly on your newly updated fireplace, saving you even more money.
Original hardwood flooring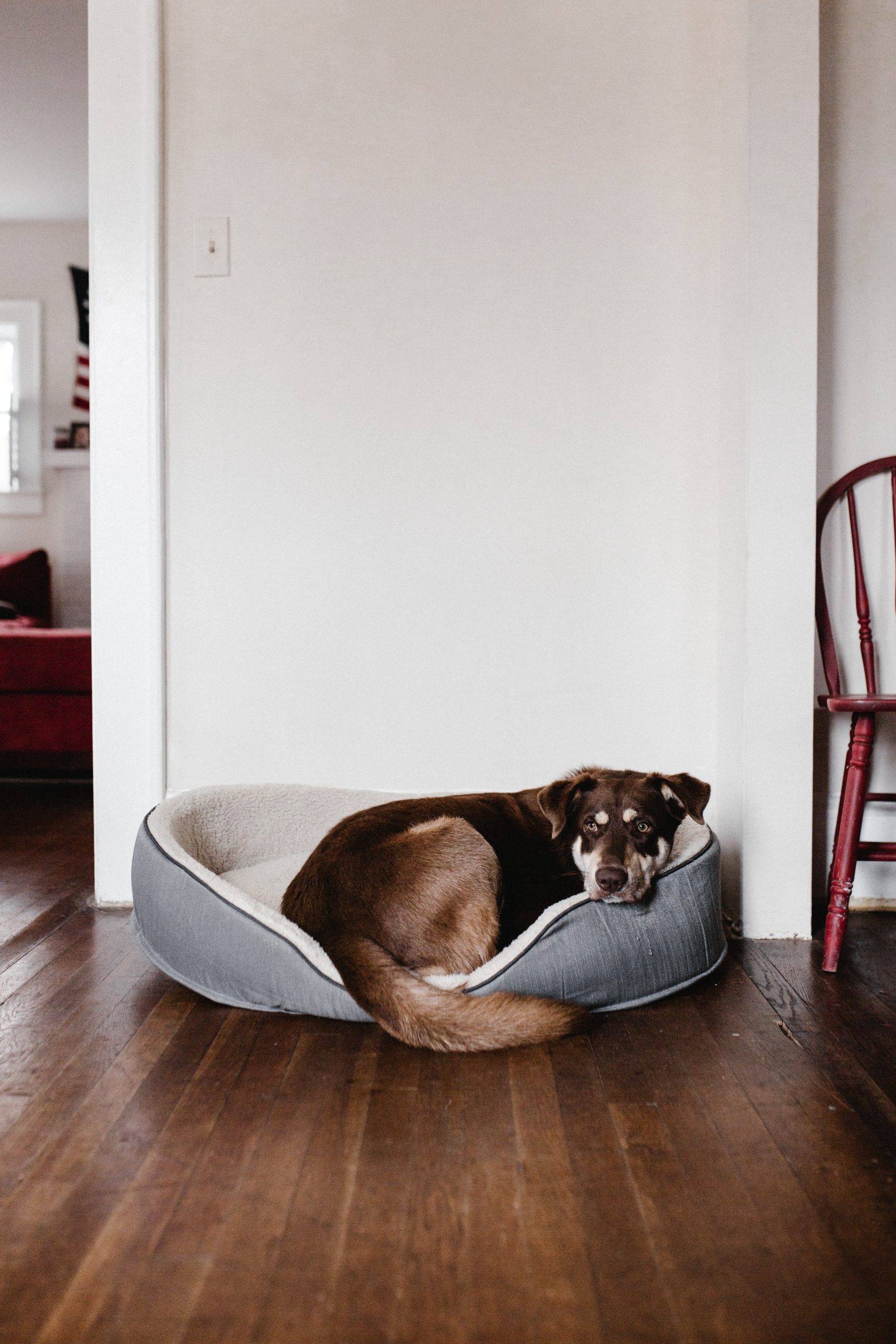 Original flooring can be refinished, which can be a huge cost saver. Also, since the wood floor is already in place, it can be stained to your preference. Before you start any flooring projects, get a look under your current flooring. Have your contractor lift up every layer until you come to the subfloor. This is the only way to be sure someone hasn't covered up attractive hardwood.
Millwork like rosettes, crown molding, and ceiling medallions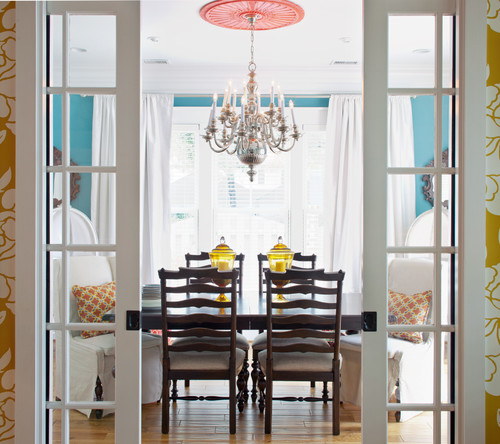 Before you wield the pry bar on door and window trim, baseboard, or crown molding, take a look at what you have. You may be able to preserve period craftsmanship like rosettes, fancy pediments above doors, and details as ceiling medallions. You may be able to reuse a ceiling medallion in your dining room, or save casings, trim, or moldings with elements like rosettes to reuse. Consider restoring or repurposing these artisan treasures to show off.
Banquettes and butler pantries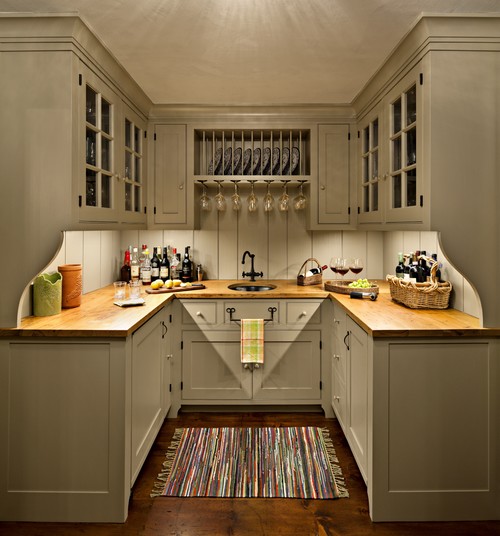 Features like butler pantries and banquettes (built-in bench seating) may hail from decades past, but homeowners are opting for many of these formerly dated details. You may not have a butler, but a butler pantry makes a fabulous coffee station. Meanwhile a banquette can be updated for use in an off-the-kitchen office space, breakfast nook, or kids crafts area.
Pocket doors, doorway arches, and rounded stairs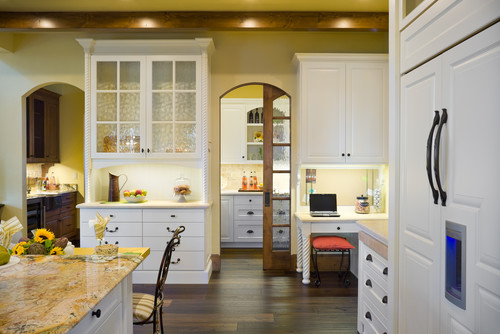 Pocket doors (which slide rather than swing open) were seen as early as the 1850s. So were doorway arches and rounded stairs. These architectural elements later disappeared, due to changing tastes. Lately, however, builders are adding these features again in new homes.
Crown glass and stained glass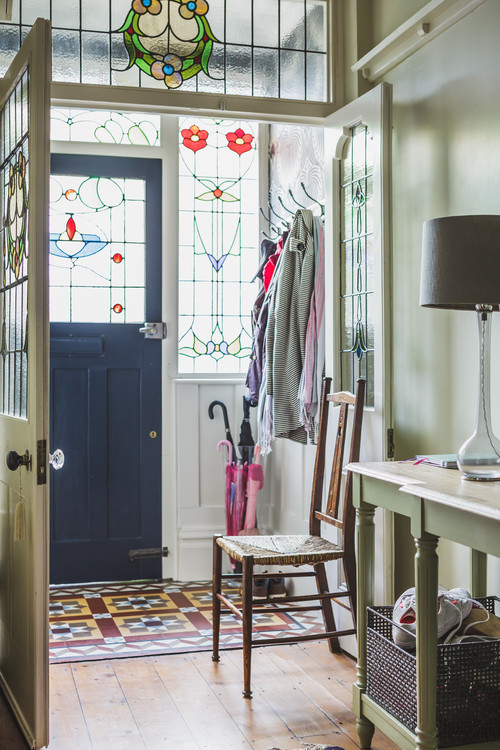 If you have special glass, like crown glass (hand-blown in the 19th century into small diamonds or square panes) or stained glass ( popular in the 1850s), every effort should be made to preserve these gems. Preserving old glass does take a professional for anything other than cleaning, but it's well worth the investment. You can also relocate these windows to a bathroom or entryway, or even inside your home, for a pop of nostalgic color.
In sum, every period detail or element you find in your home merits a the question, "What can I do with this?"
blog post by Chasity Rodriguez
Social Media Director