Have you ever driven past Molbak's and wondered what was inside? I had passed the store a handful of times on my way to other places and never thought to stop in and check it out. All that changed once I discovered the hidden oasis that awaits inside its unassuming exterior. Let me tell you, you don't have to be a plant lover to enjoy Molbak's because Molbak's Garden + Home offers more than just plants and it is dog friendly too!
A Sanctuary Full of Treasures
As soon as you step through the main entrance, you'll be transported into a sanctuary full of treasures. Molbak's offers an assortment of hard-to-resist wares. Looking to personalize your space? Molbak's has eco-conscious kitchen goods and home décor items that will make your space feel unique. Need to de-stress? They have wellness products like essential oils and body lotions that will help you relax. Looking for a special gift? They have artisan-crafted jewelry and cozy apparel too. They even have patio furniture!
Molbak's Garden Café
But that's not all. Just when you think you've seen everything, the indoor section leads you to another hidden treasure. Nestled between the indoor section and the greenhouses is Molbak's Garden Café. The café is inside a jungle of plants, which almost makes you forget that you're in the heart of a bustling store. I have not eaten there yet so I will have to save that review for another time. But I did peak my head in to marvel at the floor to ceiling plants. They are stunning.
Molbak's Garden + Home Greenhouses
Beyond the café are the greenhouses, which in my opinion, are the real star of Molbak's. As soon as you step into the greenhouse section, you'll feel like you fell down the rabbit hole into a Wonderland of greenery. You'll be surrounded by rows and rows of plants including tropical varieties, succulents, herbs, and flowers. If you're a plant lover like me, you'll be in heaven here. I've spent hours wandering through their greenhouses, admiring the vibrant colors and unique textures of each of their hundreds of plants.

The Featured Displays Will Draw You In
The great thing about Molbak's is that they're masters at creating impactful feature displays that will draw you in. They have these meticulously curated tables that are so fun to explore. The last time I was there, they had a table of finely crafted DIY terrariums that caught my eye, followed by a vibrant display of carnivorous plants. I particularly enjoyed looking at the various hypnotic but ominous pitcher plant varieties.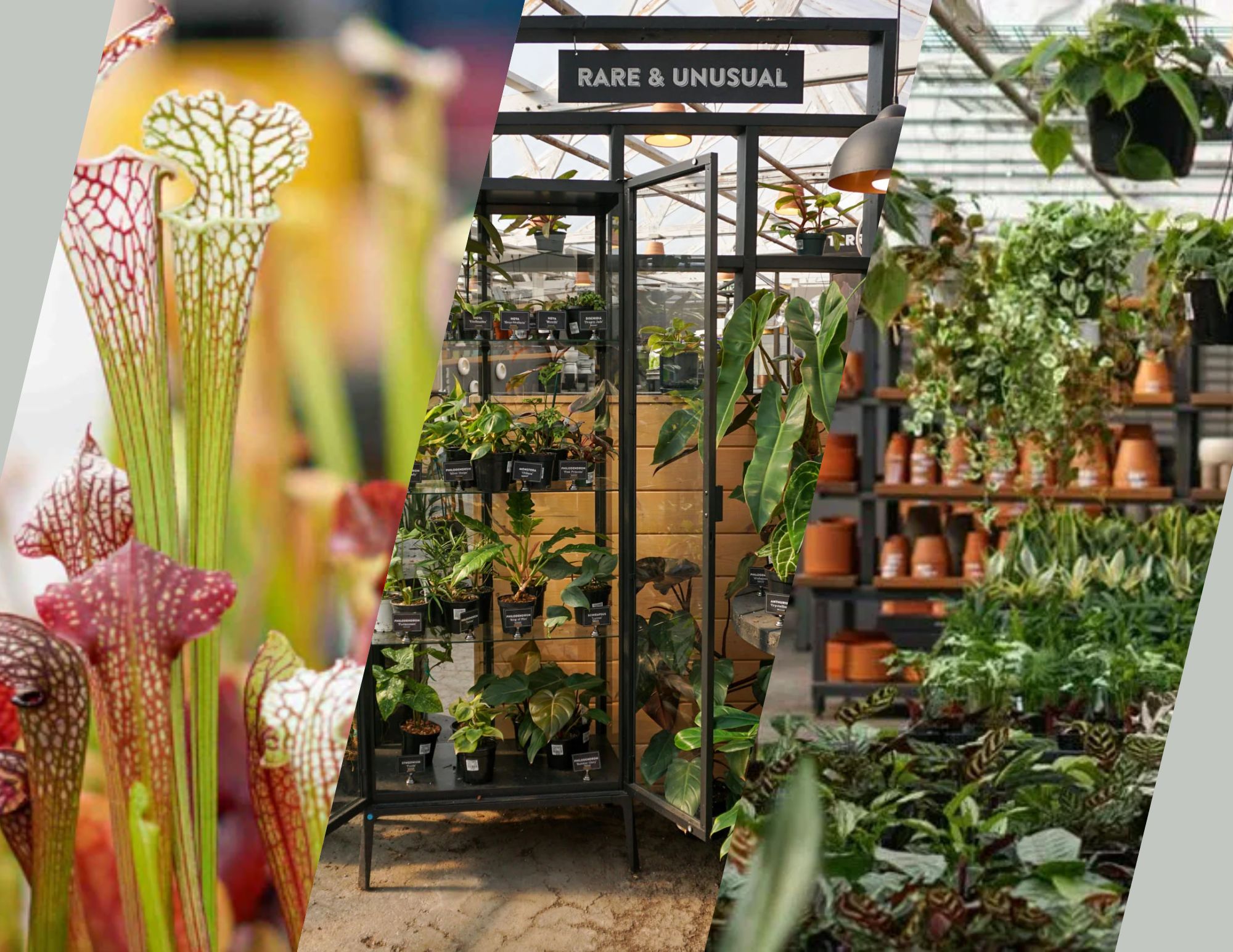 Prepare To Experience The Greenhouse Effect During Your Visit
It is easy to lose track of time in the store. So when you visit Molbak's, you should prepare yourself for a warm stroll because the greenhouses stay warm inside. Even during the winter. On my last visit the cups at the water dispenser had run out so I found myself wishing I had packed a water bottle. Apart from that, I generally enjoy the warmth of the greenhouse air wrapped around me like a warm hug. But learn from my mistake and pack a water bottle!
The Outdoor Section
After making your way through all of the greenhouses, yes I said greenhouses, because there are multiple greenhouse rooms at Molbak's; you will enter the outdoor section. Here you will find garden tools, plants, pots and more. Since it is Native plant appreciation month, I would be remiss not to point out that they even feature a whole section of Native plant species for sale!

Molbak's Butterfly Garden at Woodland Park Zoo
But that's not all! Molbak's Garden + Home is more than just a store, it's a community hub. They hold events and classes, so they have spaces reserved for that. They even sponsor Molbak's Butterfly Garden at Woodland Park Zoo, which focuses on the life cycle and identification of North America's butterflies and on the preservation and restoration of native plant habitats for these pollinators.
Molbak's Garden + Home & The Gardens District
 And guess what? Molbak's has big plans in the works for expansion! They're breaking ground in 2023 on what will become The Gardens District. As summarized from the information on the project's home page, The Gardens District will become the new home for Molbak's Garden + Home and house a hotel, residential living, and native plant gardens, all of which will promote sustainable living.
Come Find Your New Happy Place
As you can see, while Molbak's may look unassuming from the outside, it's an oasis for growth, both for the plants and wares it houses inside, as well as the community of Woodinville. But I can sum its existence up into one phrase. I just call it my Happy Place.
by Kerriann Jenkins