5 ways to boost your home's fall curb appeal
Hey homeowners! I'm super excited to share with you some fantastic ways to give your home's curb appeal a boost this fall, all without breaking the bank. You see, first impressions are kind of a big deal, and having a house that catches everyone's eye can make a world of difference, especially if you're thinking about selling your home. So, let's dive into these five wallet-friendly tips!
Maintenance Magic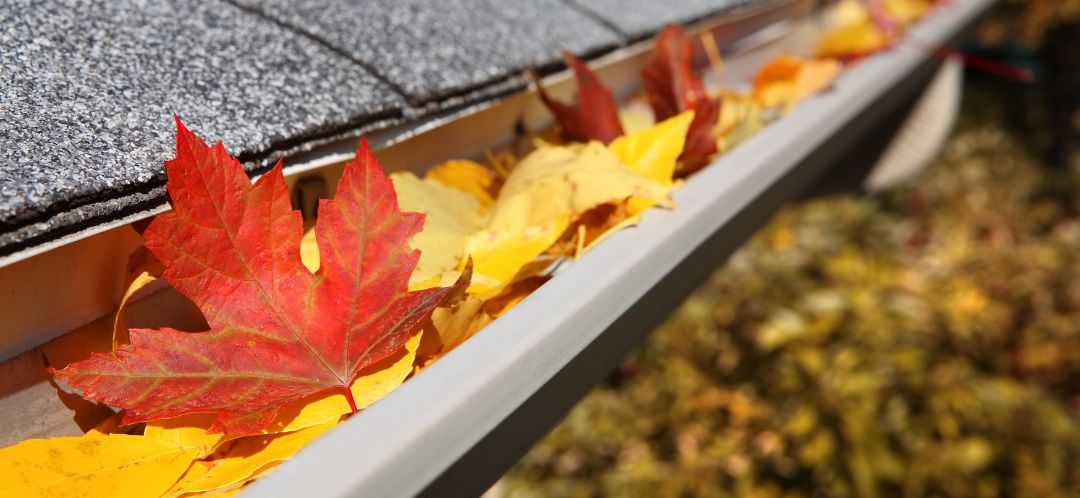 Okay, first things first: keeping your house in tip-top shape is the easiest way to level up your curb appeal game. Think of it like this: a well-maintained home is like a warm welcome to potential buyers. So, roll up those sleeves, trim that lawn and the hedges, add some fresh mulch to your garden beds, and take care of those gutters and outdoor lights that might need a little TLC. And if you've got a pressure washer handy, give your sidewalks and driveway a good cleaning. Trust me, a sparkling entranceway is bound to catch those buyers' attention right away.
Subtle Seasonal Touches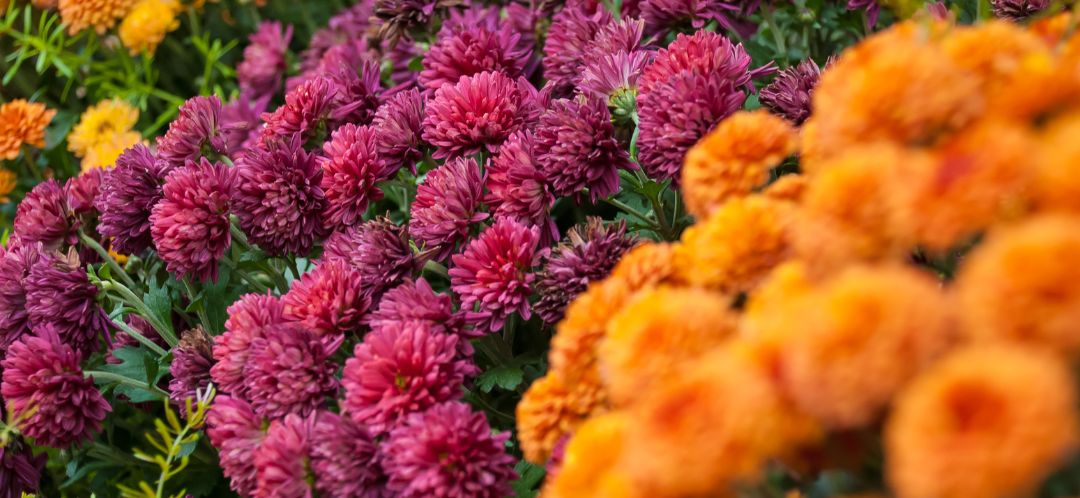 Now, when it comes to showing your home in the fall, you've got the perfect opportunity to add some seasonal flair. But here's a tip – keep it subtle. You want potential buyers to be able to imagine themselves living in your home, and that can be tough when your personal stuff is all over the place. So, declutter and introduce some clean and thoughtful décor. Think mums, pumpkins, and trendy autumn color palettes to give your front door that cozy fall vibe. Just remember, less is more here. No need to turn your entryway into a pumpkin spice latte ad.
Fancy Fall Wreaths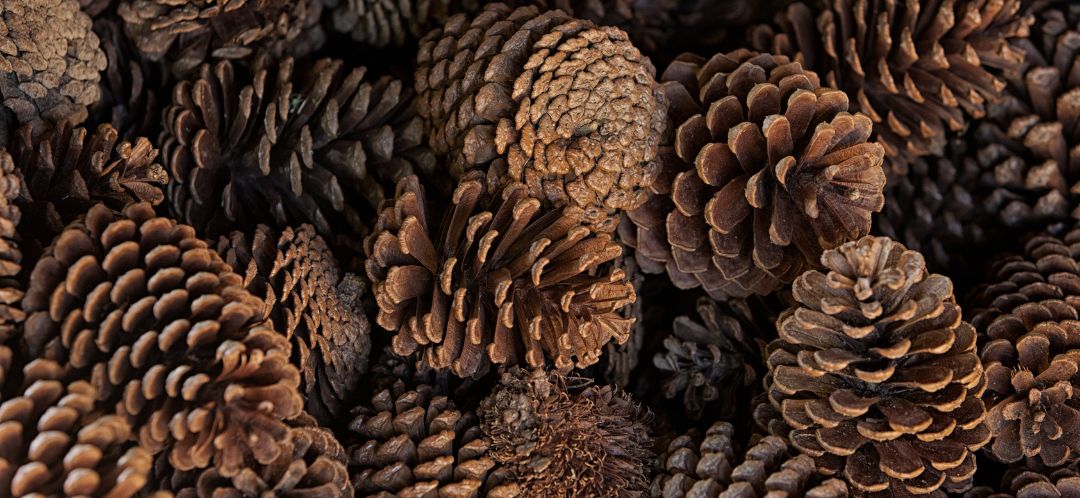 Let's talk about a simple yet super effective idea. Fall wreaths. These can totally refresh your front door and add that touch of autumn charm. Plus, it won't put a dent in your wallet. Grab a Metal Wreath Form from your local dollar store and collect some pinecones from your yard. Put them together, and bam! You've got yourself a gorgeous and budget-friendly wreath to greet potential buyers with. Head here for a DIY tutorial!
Layered Doormats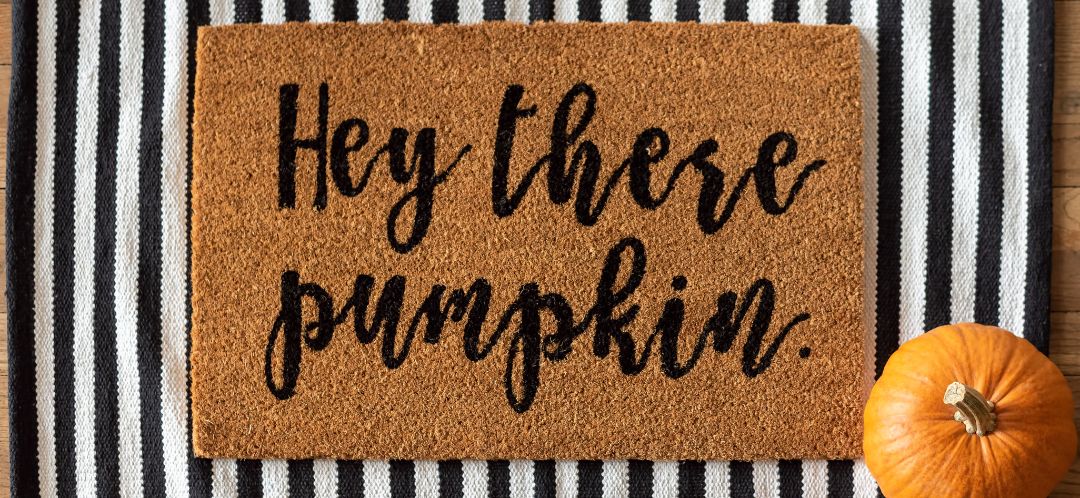 I couldn't resist sharing this decorating hack with you. Layers are totally in this fall, even for your home's entrance. And guess what? You can do it without spending much. Head to the dollar store and pick up a couple of mats. Layer them up. Maybe a bold, flat-lay design as the base and a fibrous coco coir or hemp material on top. Get creative and see what works best for your space. It's a small change that can make a big difference! Besides, what's more boogie on a budget than a rug for your rug.
Give Your Door A Makeover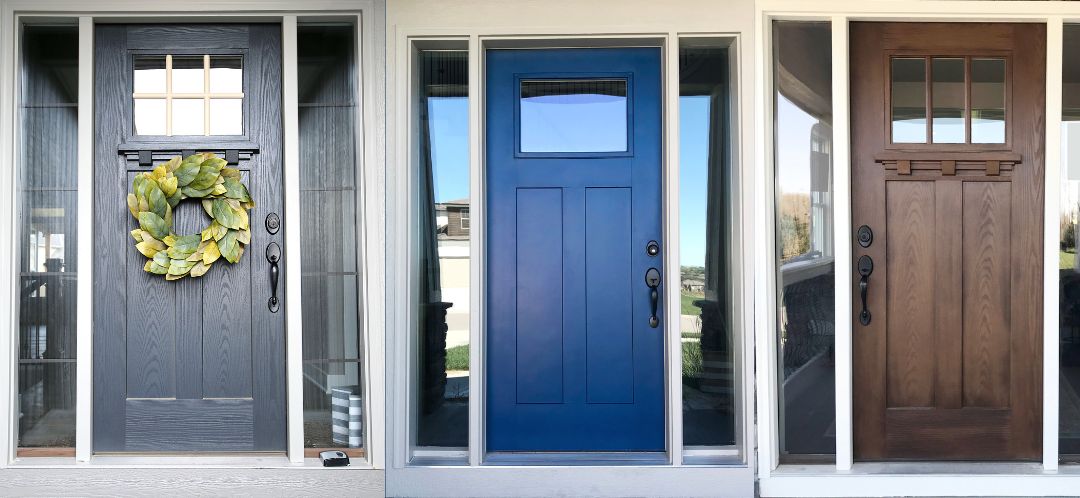 Now, if you're feeling bold, here's a bonus idea: paint your front door. Adding a splash of color can turn your entire entryway into a statement piece. Alternatively, if you prefer an elegant look, go for a darker shade. It's amazing how a fresh coat of paint can transform your home's curb appeal. But if that's not your style, adding fresh stain can work just the same!
So, there you have it, 5 simple and budget friendly updates to increase your home's fall curb appeal!
Who knows what the housing market will be like when you're ready to sell, but one thing's for sure: a well-kept home is a magnet for potential buyers. So, give these tips a try, and when you're ready to list your home, you'll be all set to impress. Oh, and be sure to give us a call, and we will take care of the rest. Happy decorating!
Windermere Mill Creek
Kerriann Jenkins