Winter is here, and with a vengeance! Wow snow already twice this year and we haven't even gotten through December yet….need a good book to read? Good thing I've got you covered. Here are my picks for you, one is inspiring and the other is a thriller.  As always let us know what you think!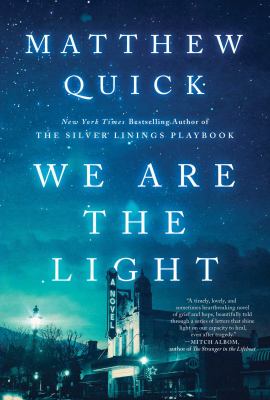 We Are The Light, by Quick, Matthew
From Matthew Quick, the New York Times bestselling author of The Silver Linings Playbook –made into the Academy Award-winning movie starring Jennifer Lawrence and Bradley Cooper–comes a poignant and hopeful novel about a widower who takes in a grieving teenager and inspires a magical revival in their small town.
Lucas Goodgame lives in Majestic, Pennsylvania, a quaint suburb that has been torn apart by a recent tragedy. Everyone in Majestic sees Lucas as a hero–everyone, that is, except Lucas himself. Insisting that his deceased wife, Darcy, visits him every night in the form of an angel, Lucas spends his time writing letters to his former Jungian analyst, Karl. It is only when Eli, an eighteen-year-old young man whom the community has ostracized, begins camping out in Lucas's backyard that an unlikely alliance takes shape and the two embark on a journey to heal their neighbors and, most importantly, themselves.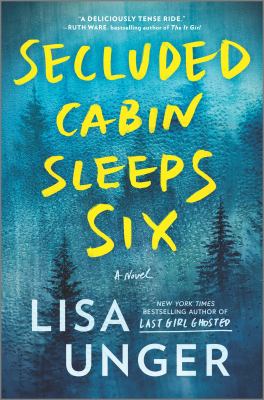 Secluded Cabin Sleeps Six, by Unger, Lisa
"What could be more restful, more restorative, than a weekend getaway with family and friends? An isolated luxury cabin in the woods, complete with spectacular views, a hot tub and a personal chef. Hannah's loving and generous tech-mogul brother found the listing online. The reviews are stellar. It's his birthday gift to Hannah and includes their spouses and another couple. The six friends need this trip with good food, good company and lots of R & R, far from the chatter and pressures of modern life. But the dreamy weekend is about to turn into a nightmare. A deadly storm is brewing. The rental host seems just a little too present. The personal chef reveals that their beautiful house has a spine-tingling history. And the friends have their own complicated past, with secrets that run blood deep. How well does Hannah know her brother, her own husband? Can she trust her best friend? And who is the new boyfriend, crashing their party? Meanwhile, someone is determined to ruin the weekend, looking to exact a payback for deeds long buried. Who is the stranger among them?"–Dust jacket flap.
Enjoy my reading choices!
blog written by Chasity Rodriguez
Social Media Director