Looking for Something to Read this Summer?
These are my reading picks to enjoy reading through July. I hope you enjoy them along with other reading options through Sno-Isle Libraries which is offering contact-free pick up and return of physical library materials. All online services and resources continue to be available. No in-library services are available at this time. sno-isle.org
Me and White Supremacy by Layla F. Saad
---
When Layla Saad began an Instagram challenge called #meandwhitesupremacy, she never predicted it would become a cultural movement. She encouraged people to own up and share their racist behaviors, big and small. She was looking for truth, and she got it… Thousands of people participated in the challenge, and over 80,000 people downloaded the supporting work Me and White Supremacy.
We Rise We Resist We Raise Our Voices by Hudson, Wade – Editor Hudson, Cheryl Willis – EditorBryan, Ashley 
---
What do we tell our children when the world seems bleak, and prejudice and racism run rampant? With lavishly designed pages of original art and prose, fifty diverse creators lend voice to young activists.
We hope you enjoy the books I have chosen to put on our blog to read. Visit sno-isle.org to view other wonderful books that are available online. Sno-Isle Libraries are not open yet but you can reserve books online and there are safe pick up and drop off options for you.
Chasity Rodriguez
Social Media Director
Windermere Mill Creek Real Estate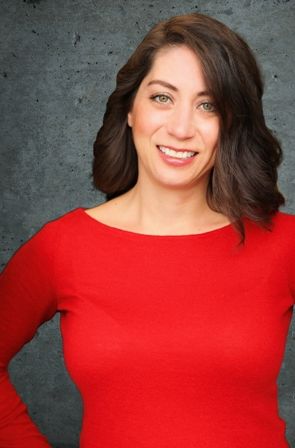 Posted on June 30, 2020 at 5:01 pm
Windermere Mill Creek Inc
Posted in

Agent News, Community, Housing, Office News, Real Estate
Tagged

community, Mill Creek, reading, Sno-Isle Library, Snohmish County, summer, summer reading, Windermere, Windermere Mill Creek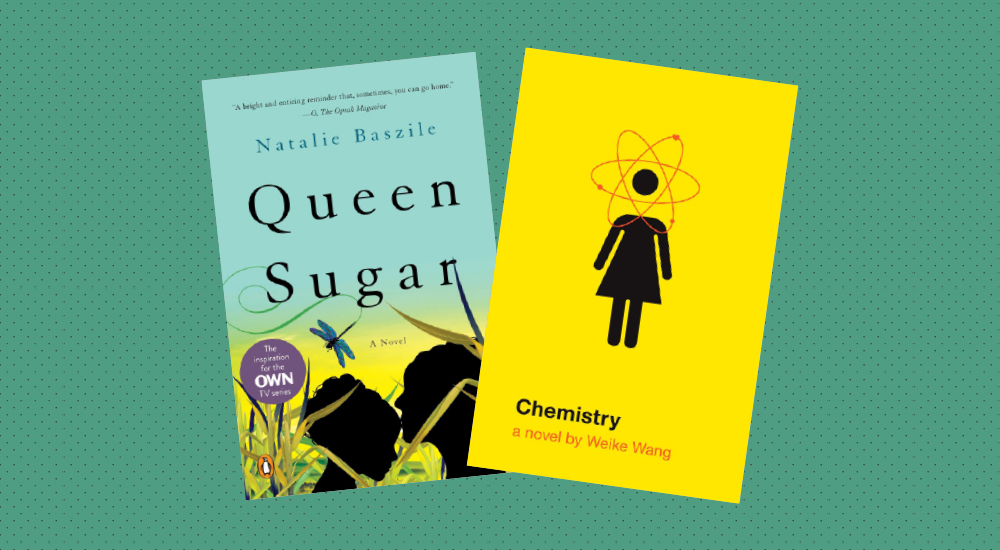 Looking for Something to Read this Summer?
These binge-able titles will keep you engrossed with reading through June. KCLS is planning a phased return to in-library services when it will be safe to do so. Until then, take advantage of their expanded collection of eBooks, audiobooks, streaming movies and TV, and online programming at kcls.org.
Here are a few reading suggestions from Emily Calkins of The King County Library System:
Queen Sugar by Natalie Baszile
---
A single mother living in L.A. inherits a sugar cane farm from her father and returns to her childhood home in Louisiana. Baszile's debut inspired the television series, which soon begins its fifth season. Baszile brings humid, kudzu-draped rural Louisiana to life in this story of family and second chances.
Chemistry by Weike Wang
---
A chemistry graduate student takes uncomfortable steps toward adulthood as she navigates her Ph.D. program and her relationship with a more successful boyfriend. Wang's writing is both melancholic and dryly funny, and it gives this coming-of-age story an unforgettable voice.
About Emily
Emily Calkins is the readers' services program coordinator for KCLS, where she specializes in connecting readers with stories, authors, and each other. She also is the co-host of KCLS' podcast, The Desk Set. As a reader, she likes flawed characters, atmospheric world-building, and anything with a slow-burn romance.
At this uncertain time, when many are feeling an extreme loss of control,  shifting your mindset and even discovering happiness can change your expectations as things go forward. Many factors play into why we are feeling the way we do right now. Not only with the pandemic but with the equality of our country.
Although many people think the key to happiness is their level of productivity, science finds the opposite is true: Increasing your happiness will actually boost your productivity. It's important to seek positivity in the midst of a pandemic and beyond.
You can choose the things that resonate for you and skip what doesn't. Here are some of the choices you can make:
Grace. Don't be so hard on yourself while life itself is especially hard. "Are you holding yourself to pre-coronavirus standards right now? Because that's not fair, Find beauty in the mistakes you make and view them as learning opportunities.
Gratitude. Remind yourself of the things you are passionate about. That will help you to stay motivated in your daily tasks, which might include parenting, pursuing business leads, or both. Daily affirmations can help you lessen your anxieties and reach goals, but what she calls "afformations" may be more effective. While an affirmation is asking someone, "Let me know if you know someone looking for a house," an "afformation" is more direct: "Who do you know that is looking for a house?" This communication style can trigger synapses in your brain, changing the mind's pathways to bring more positive thoughts. You are more likely to get satisfying results using the "afformation" method.
Growth. In order to be at peace, you must practice peace. Balance the negative news you read with good news. Search for the hashtag #covidkindness on Twitter and Instagram to flood your feed with "paying it forward" stories that will leave you with a smile. Also hashtag #blacklivesmatter to see what you can do to stop the spread of hate and diversity. We are all equal and we can do our part to help our communities.
Taking part in acts of kindness, even if it's simply smiling at people you pass on the sidewalk, will raise your serotonin levels. "Little acts make the biggest difference in people's lives" and your own.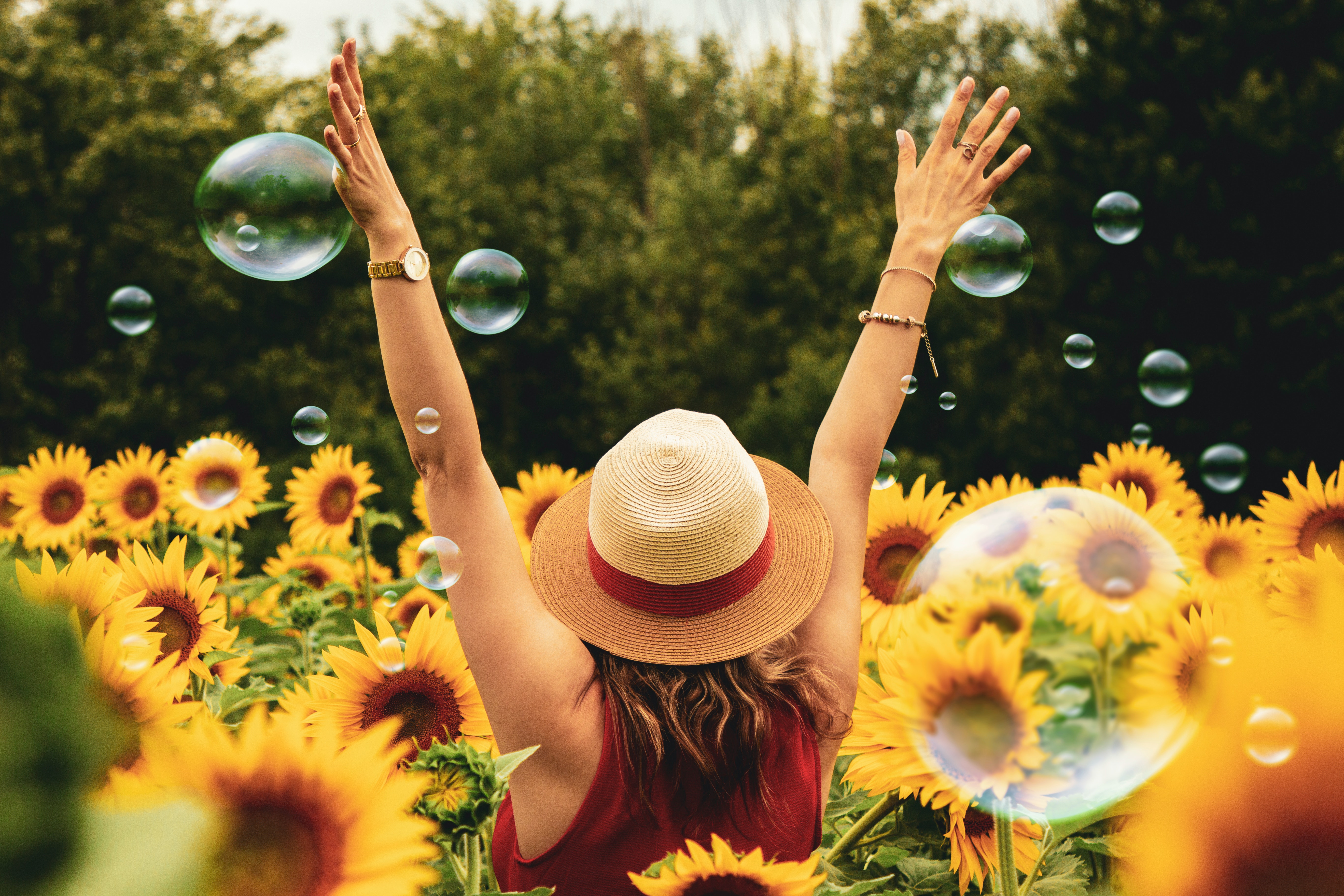 At a time when many are living socially distant from others, it's important that the interactions we do have are making a positive impact on our well-being. Evaluate how you feel about your relationships; lean into those bringing you good energy and back away from those who don't.
Cut yourself some slack while your daily duties have shifted dramatically and concerns about your financial, mental, and physical well-being have escalated. We need to prioritize our self-care, We need to be kinder—and to start with ourselves.