Get ready, folks! Summer is just around the corner, and that means it's time to turn your outdoor space into an inviting outdoor summer oasis.
Whether you have a sprawling backyard or a cozy balcony, the options for creating a tranquil space are endless. Say goodbye to the hustle and bustle of indoor life and join me on a journey through a range of summer home improvement tips that will have you embracing the joys of the season in no time in your outdoor summer oasis!
Let's start with landscaping and gardening, which I believe are the foundation of any inviting outdoor area.
Choose plants, flowers, and trees that will entice you to step outside and fit your upkeep schedule. Native plants are a fantastic choice because they thrive no matter what Mother Nature throws at them. For that extra touch of beauty, consider incorporating rock formations, water elements, and even plant walls to create focal points and picture-perfect backdrops for your summer adventures.
Now, let's talk outdoor furniture and accessories, essential elements for crafting a welcoming and functional outdoor summer oasis.
When selecting furniture, remember to prioritize comfort and durability. After all, these pieces will be exposed to the elements, and we all know Washington loves a good rain, as well as scorching heatwaves. Get creative and curate a mood board that captures your aesthetic vision, then scout for affordable options on platforms like Facebook Marketplace and secondhand stores. With thoughtfully chosen furnishings, you can transform your outdoor space into a cozy haven perfect for summer rest and relaxation.
Ah, shade and sun protection, two things we Washingtonians definitely need during those scorching summer heatwaves.
Prepare in advance by installing pergolas, awnings, or shade sails to provide some much needed relief from direct sunlight. And don't forget about nature's own sunscreen; trees and shrubbery can offer a natural shield against those harmful UV rays with the added bonus of being beautiful.
Now, lets take a look at outdoor kitchens and dining areas.
I'm personally a huge fan of alfresco dining and entertainment. The trick here is to bring the indoors outdoors. Add simple touches like solar and string lighting to set the mood for your backyard bistro. By creating a well-equipped outdoor dining area, you'll find yourself spending more time enjoying meals in your outdoor sanctuary.
Picture this: the gentle sound of flowing water, a fountain or pond nestled in your outdoor refuge.
Water features bring a sense of peace and tranquility to any space. I might be biased because I grew up on an island, but there's something magical about having water in view. Sure, they require upkeep, but have you seen those natural pond installations popping up on TikTok? They blend seamlessly into a native appreciation space, giving local critters a place to thrive too.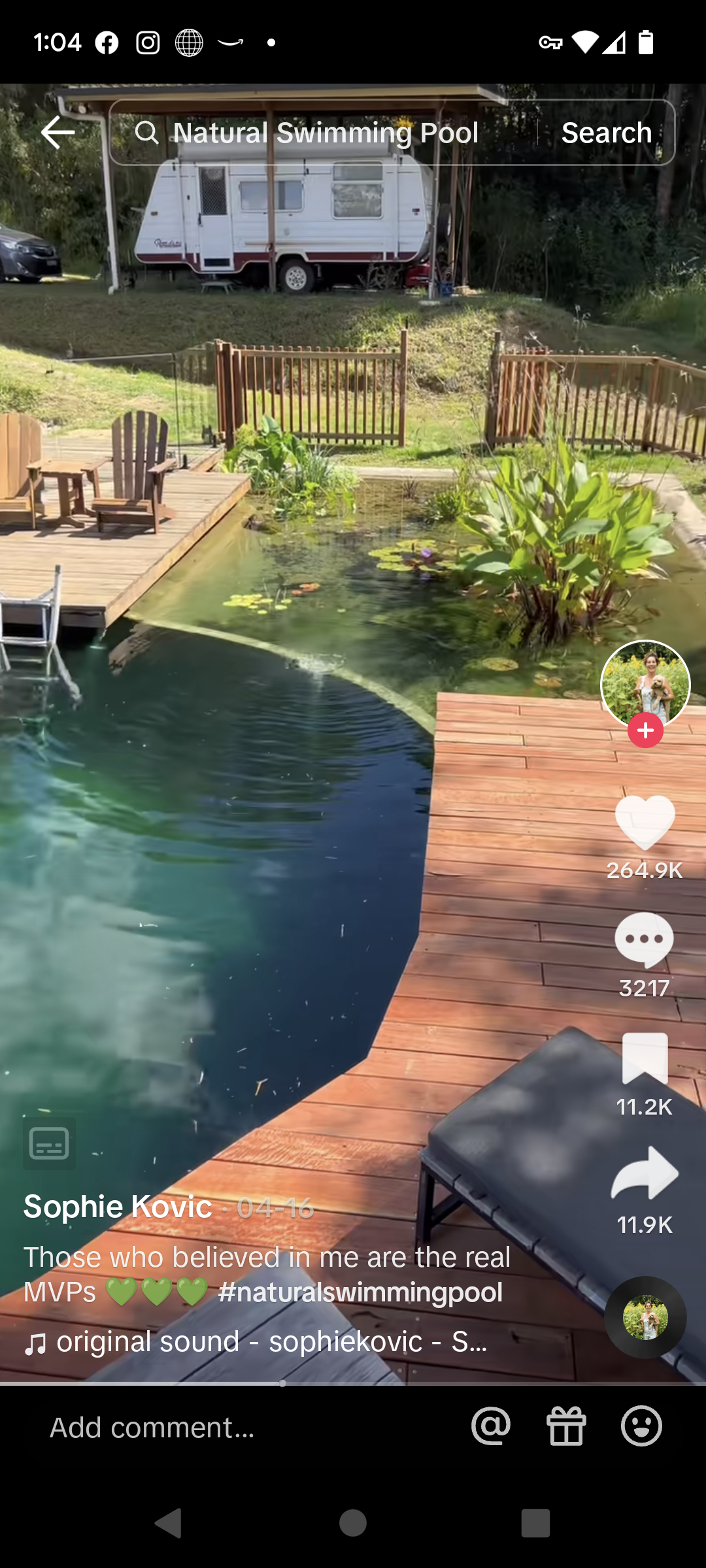 Of course, a relaxing retreat should also provide opportunities for outdoor entertainment and recreation.
Consider adding a cozy fire pit or fire table to extend your outdoor time after the sun sets. It'll not only keep you warm but also serves as a gathering place for lively nighttime conversations. And why stop there? Elevate your space with an outdoor theater or invest in outdoor sporting games and equipment. Make your outdoor oasis a hub of fun and enjoyment that will last you throughout the summer season.
In conclusion, embrace the season and create the perfect outdoor haven that reflects your personal style and offers the ideal backdrop for relaxation, entertainment, and making the most of the beautiful summer months.
Remember, if you keep your space builder grade just for the sake of future upselling, you're essentially renting it from the next buyer. So let your creativity shine, make your space your own, and enjoy every moment in your outdoor summer oasis!
Kerriann Jenkins