April is Native Plant Appreciation Month in Washington State!
April is an exciting month for plant lovers in Washington State as it is Native Plant Appreciation Month. Governor Inslee officially declared this month-long celebration on February 1st, 2023, to raise awareness of the importance of native plants in supporting healthy ecosystems in the state.
What are Native Plants?
So, what exactly are native plants? These are plants that grow naturally in an area without any human intervention. Due to its distinct landscape regions, Washington State is home to a diverse range of over 2,300 native plant species, from mossy forest halls to colorful wildflowers. If you would like to learn about them all, check out this plant directory by WNPS!
Why are Native Plants Important?
Native plants are crucial in supporting biodiversity and wildlife habitats as they have adapted to their local environment. They also require less maintenance and resources compared to non-native plants, making them a more sustainable option for landscaping and gardening. 
Why Should You Consider Adding Native Plants to Your Garden?
Let me tell you about the benefits of adding native plants to your garden. First, native species can help attract natural pollinators. They also provide shelter and nourishment for indigenous creatures. Additionally, these plants require less maintenance; which means you will reduce the need for fertilizers and pesticides. Moreover, they need less water and can sustain off of what the environment provides. Overall, they are a sustainable and eco-friendly choice for any garden. So, it's a win-win for you and Washington!
Where Can You Buy Native Plants?
Luckily, there are a few events happening statewide where you will be able to purchase native plants. Below you will find links to a few resources with information on where to buy native plants.
Celebrate Native Plant Appreciation Month!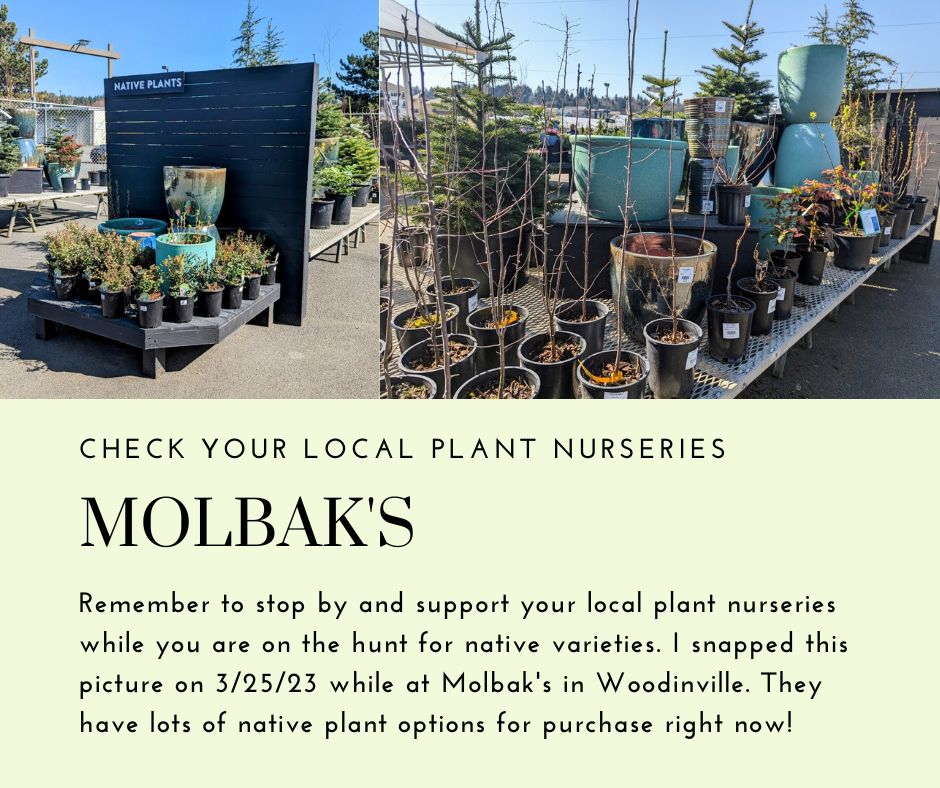 A great way to support Washington is to celebrate Native Plant Appreciation Month! Washington's native plants are beautiful and they provide essential benefits to the local ecosystem. They serve as habitats and food sources for the state's wildlife and can be used to create sustainable gardens for us. Let's appreciate and preserve these important plants and all that they provide for us!
by Kerriann Jenkins