In my last blog post, I told you about the top 5 (in my opinion) campgrounds in Western Washington Click here to check it out, if you haven't already. Not only do i tell you where to go when camping in Western Washington, i also tell you what the best activities to do while staying at each campground. Well in this blog post, I will be doing the same thing, just in Eastern Washington. If you are looking for new places to go then you will definitely want to read on!
1. Steamboat Rock State Park, Electric City, WA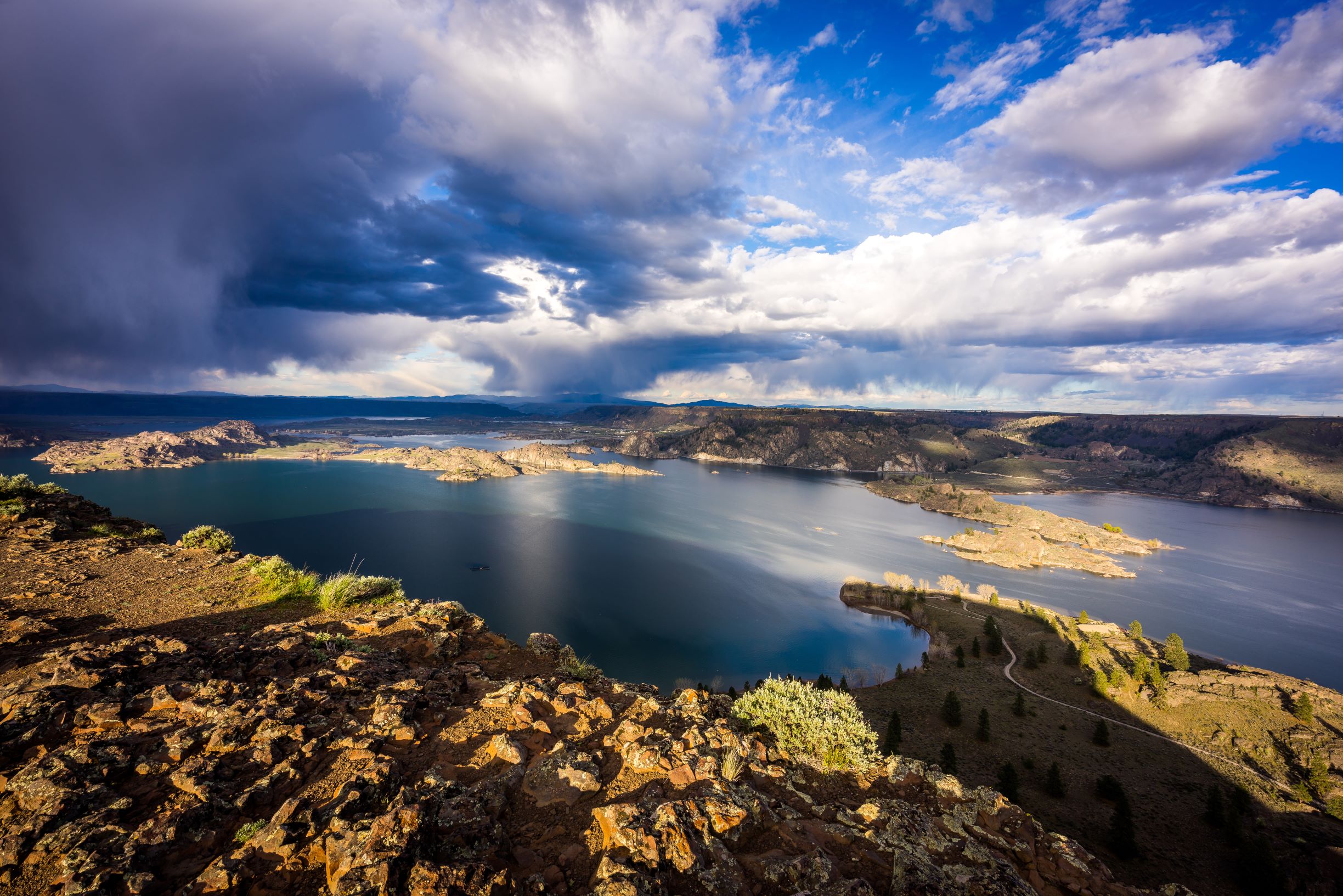 This campground that's located at the north end of Banks Lake spans over 600 acres! There are over 13 miles of hiking and biking trails and 10 miles of horse friendly trails. ALl of these trails go through the Northrup Canyon. If getting out on the water is more your thing then you'll love the fact that there are over 320 feet of dock and seven watercraft launches. Water activities include fishing, off of the fishing pier or wherever you can find a spot. If you bring your boat you can even enjoy some nice waterskiing on Banks Lake. Or just come to spend the day on the beach and do some swimming. If you want to do some camping and spend more than the day here, you can do that as well! The campground here features 162 campsites and 3 cabins that are available for rent. 
To make reservations click here: https://parks.state.wa.us/590/Steamboat-Rock 
2. Potholes State Park, Othello, WA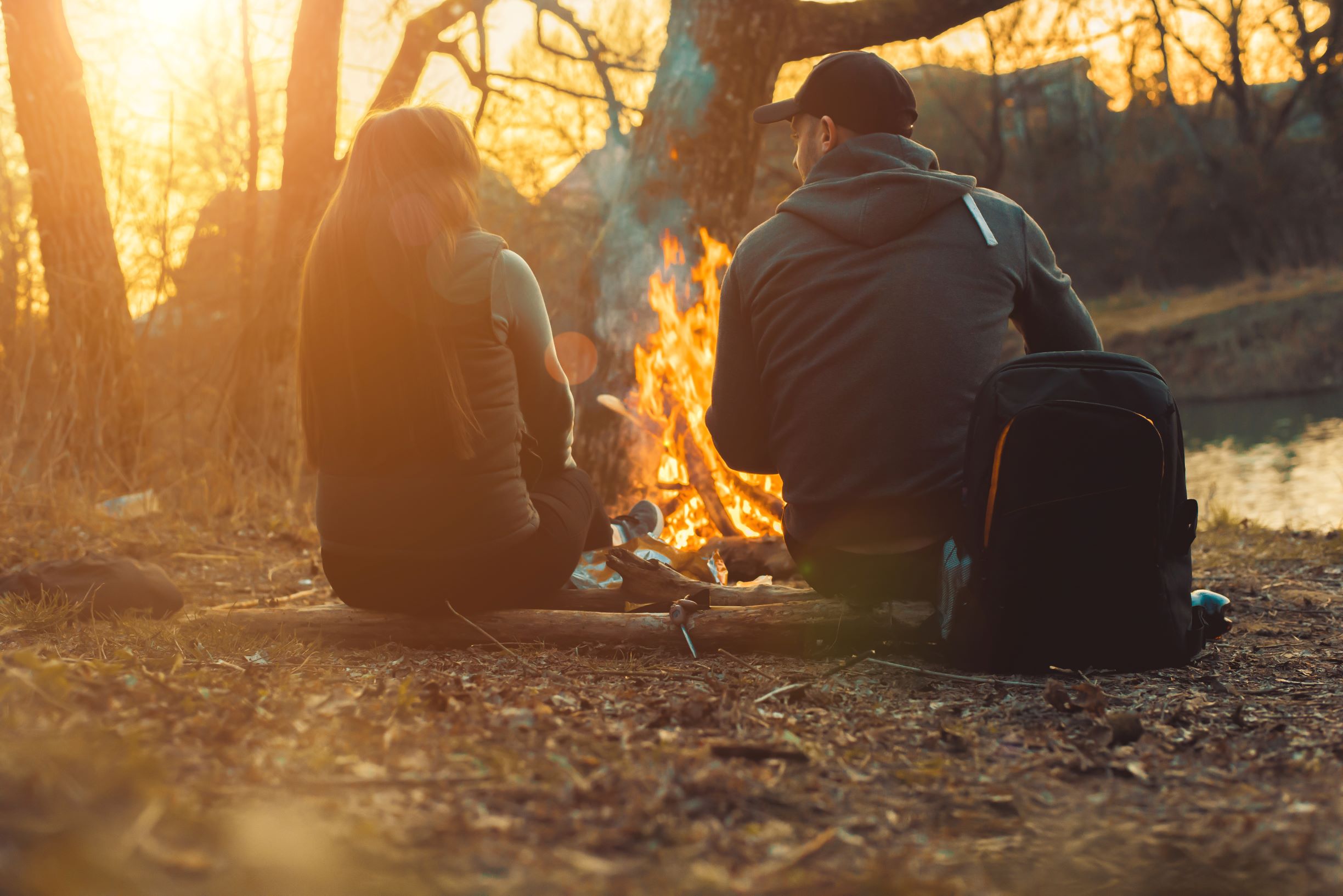 The tiny lakes that are referred to as "potholes" in Othello, Wa were made back in the Ice Age from melting glacier water. Later they were filled in when the O'Sullivan Dam was built in the late 1940s. Now, the potholes make up most of the O'Sullivan Reservoir and are a popular camping and fishing spot during the summer. There's plenty to do either on land or water, which is one of the reasons it is so popular. If being out on the water is what you're looking for you can swim off the beach or bring your boat and enjoy some time on the lake. You can also bring kayaks and paddleboards. If you'd rather stay ashore, you can bring your fishing pole and take part in the year round fishing that they offer. If you'd rather just admire wildlife instead of catching it, more specifically birds, then you're in luck because Potholes State Park is a great place for bird watching too. The actual campground itself has 121 campsites and five cabins for rent . 
To make reservations click here: https://parks.state.wa.us/568/Potholes 
3. Lincoln Rock State Park, East Wenatchee, WA
Lincoln Rock State Park gets its name from a rock that is located on the other side of the Columbia River that looks just like Abe Lincoln. This state park has a lot to offer too! It's a large campground with plenty of space in between each campsite so you don't feel crowded and has 3 main sections to camp in. The lower part which is closest to the playground and boat launch is shady and offers a lot of great sites for tent camping. There's another section that is also on the lower side of the park that is next to the cabins. There are 4 standard cabins and 8 deluxe cabins that you can rent. The last camping area is just up the hill from the cabins and overlooks the river to one side and the rest of the campground on the other. The park offers trails, plenty of water activities and huge sports fields. Bring your boat, camper, tent and any other fun thing you can think of for your stay here! This is a very popular campground so you will need to make reservations 9 months in advance!
To make reservations click here: https://parks.state.wa.us/541/Lincoln-Rock
4. Lake Chelan State Park, Chelan, WA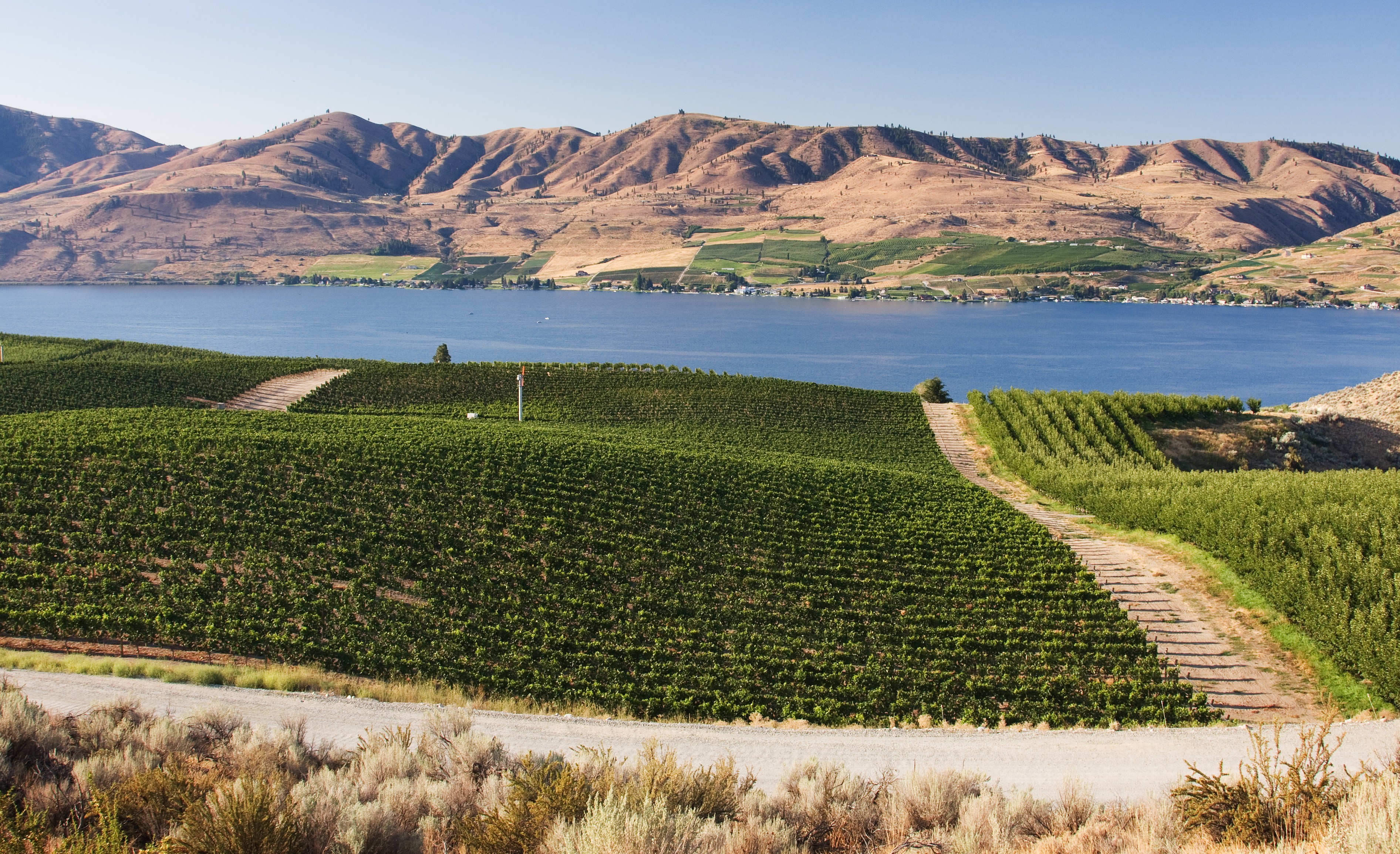 This is another campground you will want to make reservations farther out in advance, but it will be well worth the wait! With a long, sandy beach and tons of covered sheltered picnic areas, Lake Chelan State Park is a staple in many Washington State families' summer traditions. The state park itself only has a couple miles worth of trails, but the area has miles of trails to choose from. SInce this campground is right on the lake it is also perfect for boaters! Feel free to bring your kayak and paddleboard too! Usually there are kayaks and paddleboards for rent, but with COVID-19 looming over the summer of 2020, there are none available for this season. There are 138 campsites to choose from, but no cabins for rent. If you are looking for a relaxing weekend on the lake, Lake Chelan State Park is the place to go!
To make reservations click here: https://parks.state.wa.us/531/Lake-Chelan
5. Lake Wenatchee, Leavenworth, WA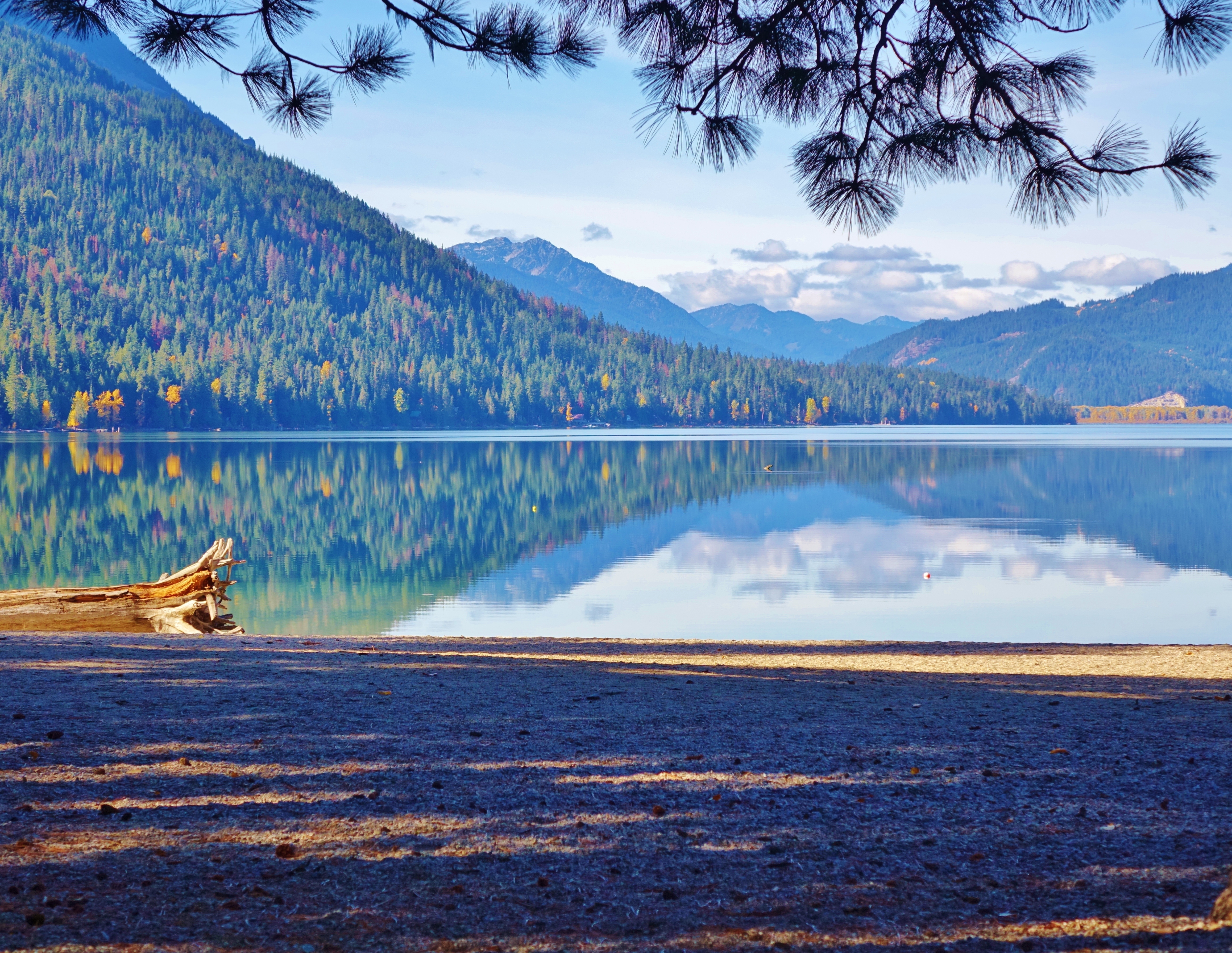 This campground is open year round and sits right on the lake. Bring your boat, kayak, paddleboard or fishing gear! In the summer you can do the usual swimming and boating on the lake. Or fishing off the docks. If you would rather spend your days hiking, there are plenty of opportunities for that too, as you are in the heart of the Cascade Mountains. You can also play golf, go mountain biking or even play volleyball. Some fun winter activities you can choose from are snowmobiling and dog sledding. You can also choose to do some casual skiing or if you're feeling more adventurous take part in cross country skiing. The campground itself has almost 200 campsites to choose from too! The best part of this campground is it is just outside of Leavenworth, which is Washington's famous Bavarian getaway! It is the perfect place to visit if you want some good beer and bratz! Along with a lot of other popular attractions like white water rafting and mini golf.
To make reservations click here: https://parks.state.wa.us/535/Lake-Wenatchee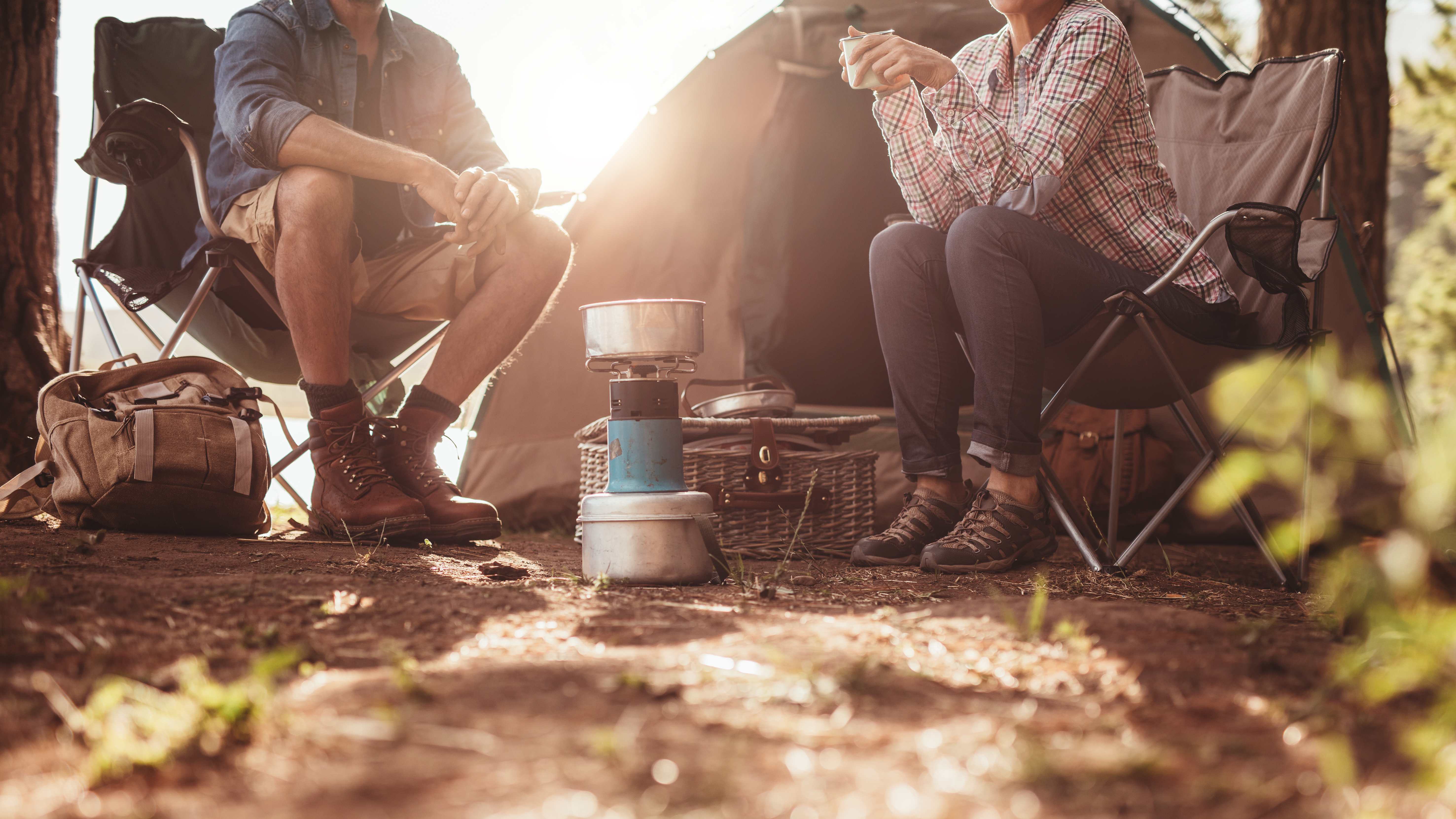 Now that you have more ideas on where to go and what to do in Eastern Washington, it's time to get out and explore!
Written by Nikki Allen