Pasek Cellars Wine of the Month 
When I think of Wine destinations, I pour out images of France, Tuscany, Sonoma, and Napa Valley. I never really considered to look more locally at my own home of Washington State. That being said, recent events led me to learn that I needed to re-evaluate my ill formed opinion on the matter. After a few weighted exchanges of polite words and a quick google search, I learned that Washington's Wine game was in fact the real deal. As it turns out, while small in comparison to California's boastful 680,272,512 production gallons, Washington is the second highest wine producing state in the US crafting 40,747,190 gallons per year as of 2021. Washington also ranks 3rd in our number of operating wineries at 792 and falls short of second highest only by one to Oregon at 793 wineries. Some sources claim a winery is opened here every 15-30 days. Washington's wine economic impact comes in hot at a whopping 9.6 Billion dollars and was only really developed into a commercial industry in the 1960's when the first commercial-scale plantings began by Chateau Ste. Michelle & Columbia Winery. With figures like that it's hard for a wine student like myself to not want to learn more. This information got me thinking about the bottles I have delved into in the past and really thinking about where they came from and who made them and now, I have a strong thirst to explore the pours that Washington has to offer. As the saying goes wine only gets better with age and as Washington's graperies ripen with age and experience our wine will only get better with time.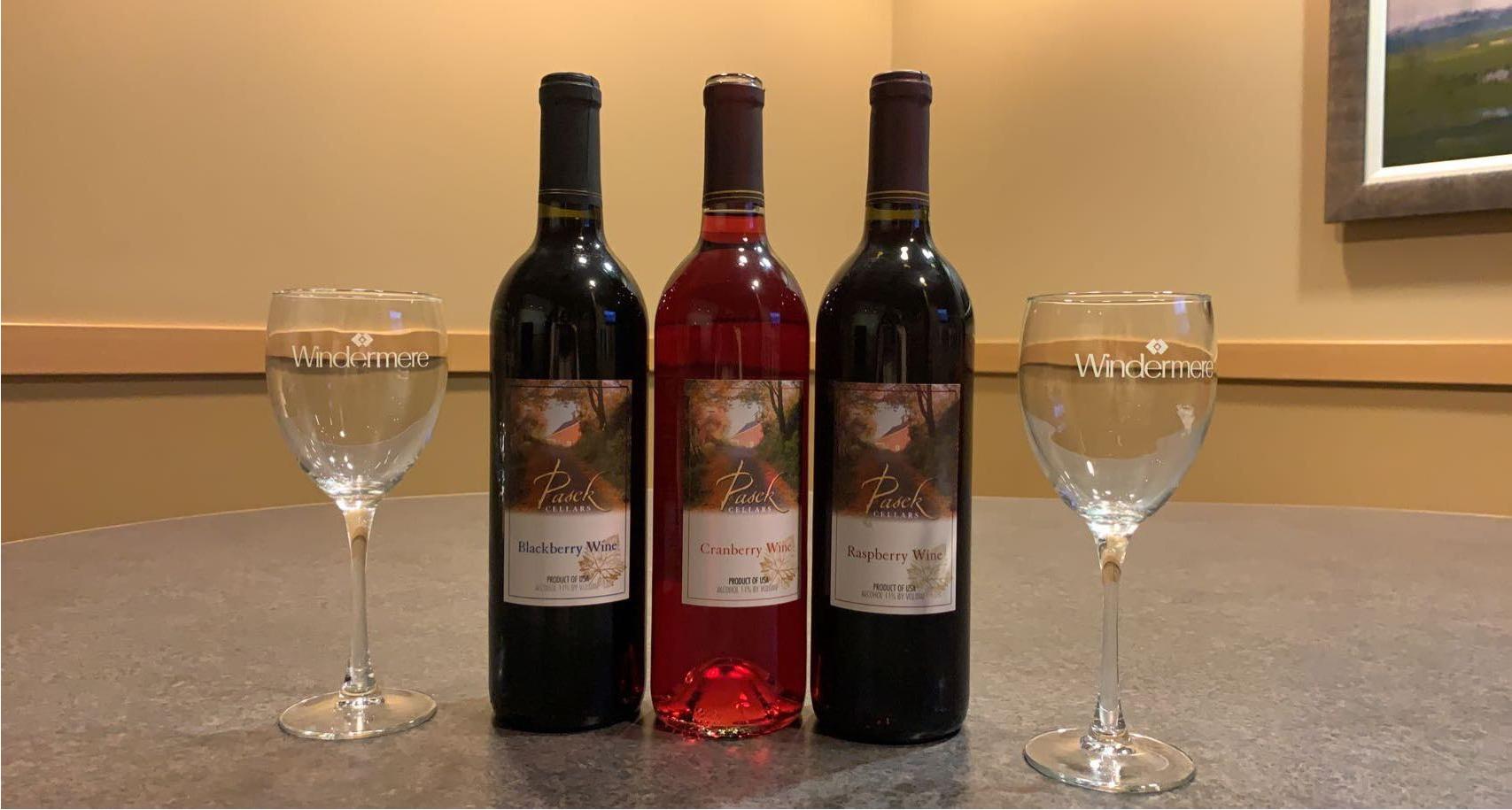 Why I Chose this Wine Label 
This month I'm cheating and talking about a wine label that has frequently been poured into my glass at home. It's the wine I offer to my friends who say they are not a fan of drinking wine and it's the wine that has converted many of them into wine lovers. Pasek Cellars.
After only ever drinking grape wines, my Dad brought me home my first bottle of Loganberry wine from Pasek Cellars well over a decade ago. I had told him I liked reds and technically the wine he offered was red inside the bottle. I was skeptical but back then drinking was less about the experience and more about the buzz, so I uncorked the top, gave it a go, and was instantly hooked. In honor of my Dad I continue to offer this label to those who haven't tried it.
About Pasek Cellars  
Pasek Cellars was started in Mt. Vernon in 1995 by Gene & Kathy Pasek and is best known in the area for their fruit wines. Unlike other fruit wines who add in fruit flavoring, Pasek cellars fruit wine is 100% Northwest grown fruit through & through. They currently offer 18 varietals to choose from including five berry wines, 5 port style dessert wines, 3 reds, 3 whites and two tropical wines; six of which are certified Kosher. Pasek Cellars top selling bottle is their Cranberry wine, which makes up a third of their business followed distantly by their Blackberry bottle. Their demand has grown since the 90's and they are now the official wine of the Skagit Valley Tulip Festival. Pasek Cellars continues to grow and expand what their production has to offer under a change in hands of ownership to David James and his wife Judy Pascale. If you would like to find out more about Pasek Cellars or purchase their wine you can visit their website here: www.pasekcellars.com
Tasting Notes: 
In this portion you will be reading my personal notes as well as our Social Media Director, Chasity Rodriguez's tasting experiences.
CRANBERRY 
Kerriann: Having previously had this wine I knew that despite this being the top seller for Pasek Cellars this was not going to be my favorite. I usually pick up a bottle of Pasek Cellars Cranberry wine for Thanksgiving and call that my Cranberry side dish. It goes great paired with a Thanksgiving Day Turkey. During the tasting I paid closer attention to details I had passed over during previous sipping. The wine itself is a brilliant red to even a deepened pink tone. When I smelled it, I was surprised to find that I could actually smell the sweetness and tartness of a cranberry. My initial sip was fresh and there was a deep sweetness to the wine followed by abruptly by a juxtaposed crisp tartness and a dry finish. For me the sweetness and tartness provided something of a sour patch kid experience, the warring flavors brought out an impactful burst of tarte and sweet. In closing, this is a great and unique wine but without food to offset it this was too strong for me. At the end of the tasting this is still a one glass wonder for me, it's not something that I would sit and sip on without food but it will remain a holiday side dish necessity in my household.
Chasity: This is the first time I have tried this type of wine and this flavor and I have to say it was not my favorite. It did provide a fresh crisp tart taste with a dry ending. The smell was sweet and did smell of cranberries. The taste did resemble cranberry juice but the cranberry taste was not predominate. The color was rich in red but held to light it was blush in color. I would say this a sipper wine and wouldn't drink too much of it, perfect for Thanksgiving and Christmas holidays.
RASPBERRY 
Kerriann: I went into this tasting knowing that I really enjoyed this bottle, but I believed it wasn't my personal favorite out of the wines I had purchased for this tasting. This one poured out much deeper in color and had a smooth pleasing smell I couldn't quite place that was almost floral and summery. My initial sip started out tarte and finished sweet and left my mouth watering. To me this wine tasted closer to a true red varietal grape wine. Unlike the Cranberry wine where the tarte and sweet flavors seemed at war with one another, the Raspberry wine's tarte and sweet flavors were well balanced and complimentary of one another. I was surprised to find that this wine was the overall winner for me of the wines that we tasted this day. The Raspberry literally left my mouth watering well into the Blackberry wine tasting and at the end of the tasting I couldn't help but have a full glass of this one.
Chasity: So as like Kerriann I really enjoyed this wine. Surprisingly it was my favorite out of the three we tasted. The color was a deeper in red and was true to a more traditional red wine we are all unaccustomed to. This wine started off a little tart and then finished with a sweet taste in my mouth. It made my mouth water, wanting to go back for more and well balanced so you could have more than one glass. Overall, a winner for me!  
BLACKBERRY 
Kerriann: Initially this was the wine that I had thought was my favorite out of the flavors I had managed to find. However, having the wines back-to-back made me take notice of things that I had not before and left me with an unexpected change of opinion. The Blackberry wine poured out even darker than the two previous glasses and for me there was no mistaking that this was a Blackberry wine. I could smell the Blackberry and it wasn't as sweet smelling as the first two wines had been. There was a bit more of a robustness to it. For me, this wine tasted the closest to a true red varietal grape wine. Despite not smelling as sweet as the previous two wines this one tasted consistently sweet throughout, but not sickeningly sweet, it was more of a deepened smooth rich sweetness that ended dry on the taste buds. There was something almost homemade and comforting about this wine. It reminded me loosely of a blackberry cordial my parents used to concoct. It is a very enjoyable wine, and I could have more than a glass of this one on its own, but it was the Raspberry that had sated my taste buds the most.
Chasity: This wine is also more of a red wine, smoother throughout the tasting then the others I believe. I could smell the blackberry but not very sweet when it hits your nose. This wine was also true to a red grape wine. The taste was sweet and tart but stayed consistent throughout. To be honest it did end with a dry taste in my mouth not like the Raspberry where my mouth was literally watering. The color was even deeper in red and I thought it was very pretty, I'm about the color……I know.
blog written by Kerriann Jenkins
Creative Team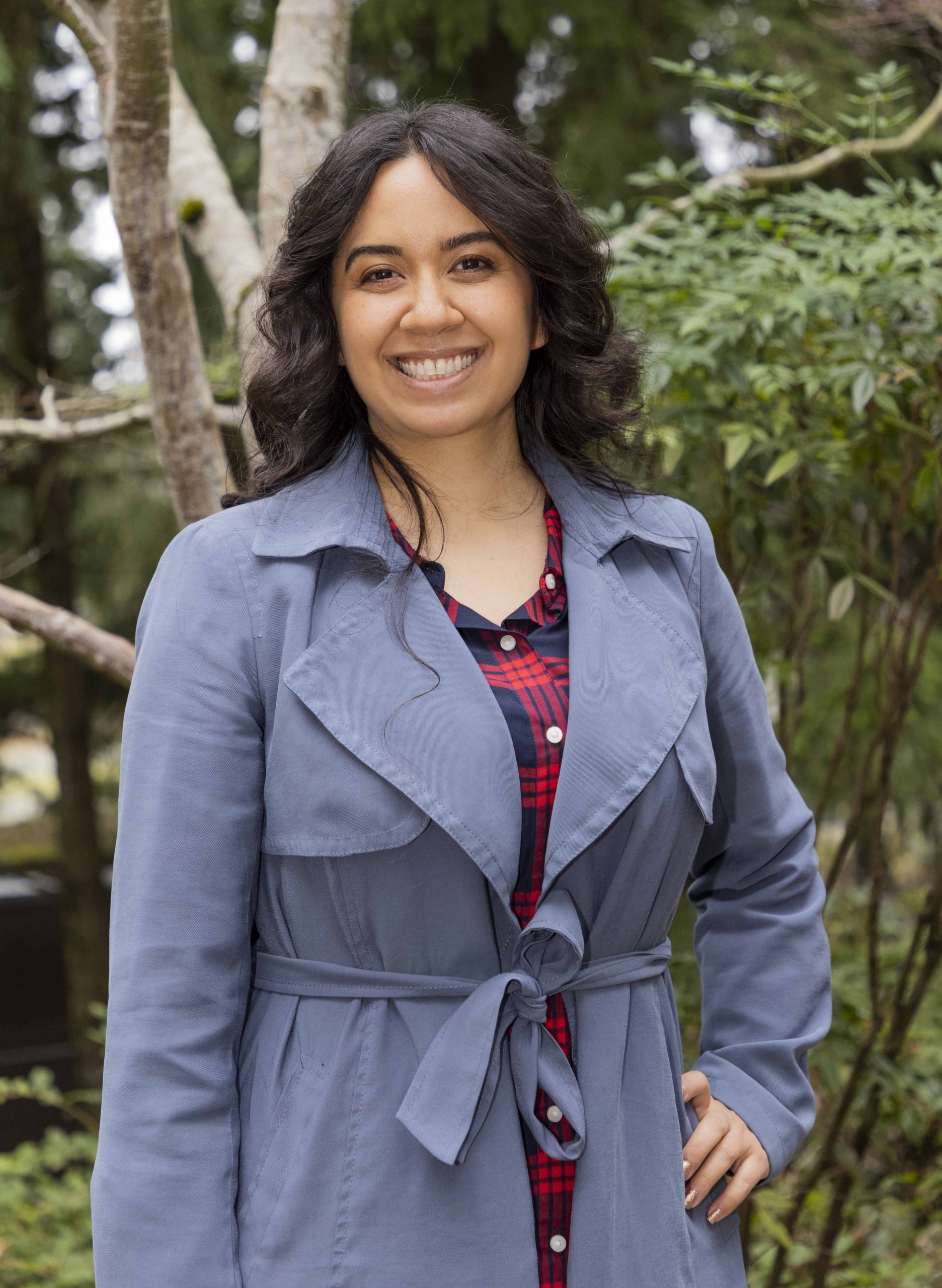 blog featuring Chasity Rodriguez
Social Media Director/Creative Team