Are You Feeling Extreme Loss During This Time of Hardship?
At this uncertain time, when many are feeling an extreme loss of control,  shifting your mindset and even discovering happiness can change your expectations as things go forward. Many factors play into why we are feeling the way we do right now. Not only with the pandemic but with the equality of our country.
Although many people think the key to happiness is their level of productivity, science finds the opposite is true: Increasing your happiness will actually boost your productivity. It's important to seek positivity in the midst of a pandemic and beyond.
You can choose the things that resonate for you and skip what doesn't. Here are some of the choices you can make:
Grace. Don't be so hard on yourself while life itself is especially hard. "Are you holding yourself to pre-coronavirus standards right now? Because that's not fair, Find beauty in the mistakes you make and view them as learning opportunities.
Gratitude. Remind yourself of the things you are passionate about. That will help you to stay motivated in your daily tasks, which might include parenting, pursuing business leads, or both. Daily affirmations can help you lessen your anxieties and reach goals, but what she calls "afformations" may be more effective. While an affirmation is asking someone, "Let me know if you know someone looking for a house," an "afformation" is more direct: "Who do you know that is looking for a house?" This communication style can trigger synapses in your brain, changing the mind's pathways to bring more positive thoughts. You are more likely to get satisfying results using the "afformation" method.
Growth. In order to be at peace, you must practice peace. Balance the negative news you read with good news. Search for the hashtag #covidkindness on Twitter and Instagram to flood your feed with "paying it forward" stories that will leave you with a smile. Also hashtag #blacklivesmatter to see what you can do to stop the spread of hate and diversity. We are all equal and we can do our part to help our communities.
Taking part in acts of kindness, even if it's simply smiling at people you pass on the sidewalk, will raise your serotonin levels. "Little acts make the biggest difference in people's lives" and your own.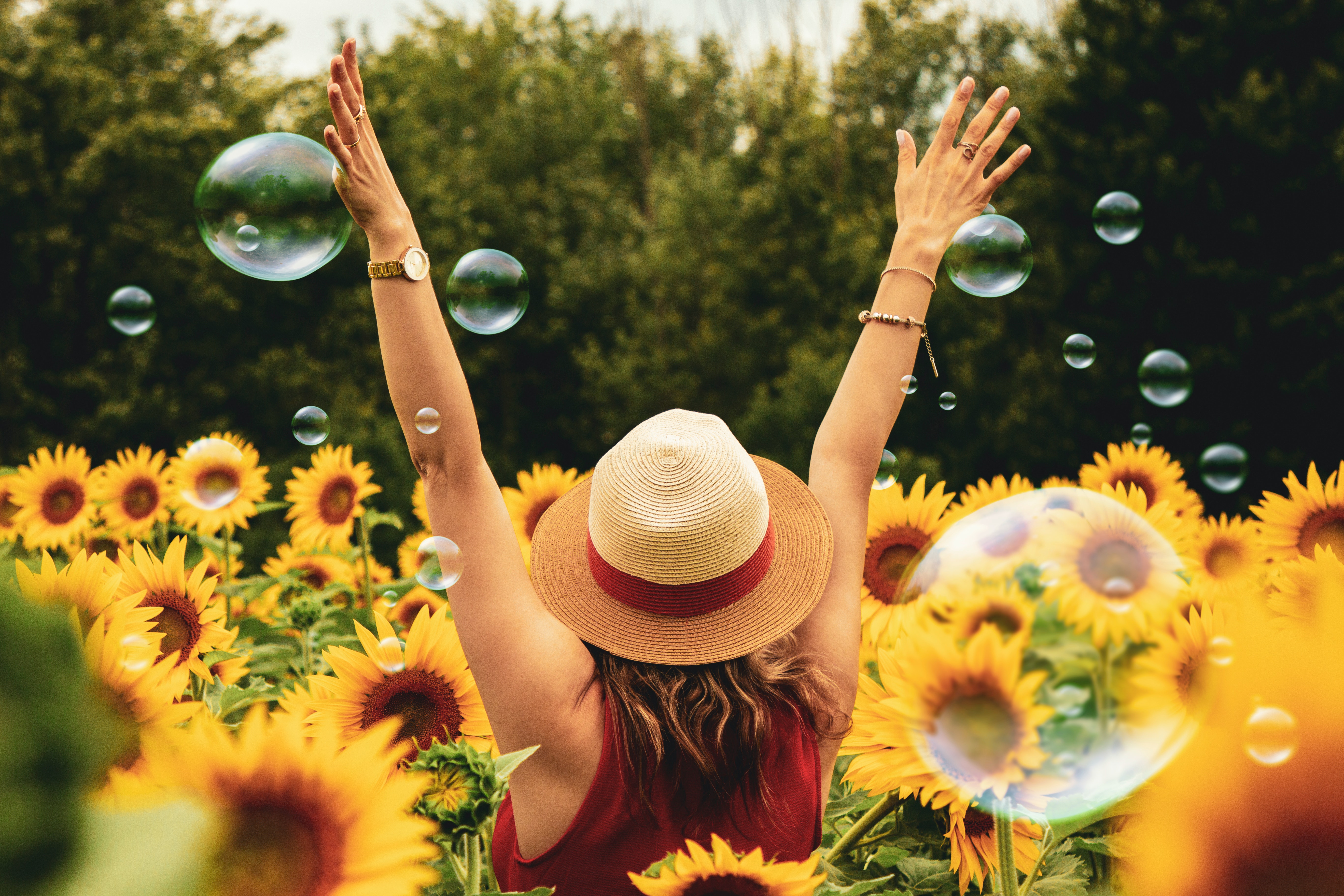 At a time when many are living socially distant from others, it's important that the interactions we do have are making a positive impact on our well-being. Evaluate how you feel about your relationships; lean into those bringing you good energy and back away from those who don't.
Cut yourself some slack while your daily duties have shifted dramatically and concerns about your financial, mental, and physical well-being have escalated. We need to prioritize our self-care, We need to be kinder—and to start with ourselves.