Horse Heaven Hills is a dry, rolling, and expansive range that is fed by the Columbia River and was once home to Washington State's free roaming wild horse population. Although these horses measured a mere 14 hands from palm to palm in height their strong "unbridled spirit" was the inspiration behind the brand name 14 Hands. Similarly as wild to read about is the backstory of 14 Hands wine.
First, it is important to note that 14 Hands was created in 2005 by its parent company, Ste. Michelle Wine Estates, as a wine list only brand. In other words, you could only order 14 Hands if you were at a restaurant carrying the label because it was not available on store shelves. Sales must have stampeded their way beyond expectation because it wasn't very long afterward that its popularity created the incentive to make the brand readily available in wine aisles across the state. As a result, in 17 short years 14 Hands became the second largest winery in Washington State. Moreover, they increased their mere three restaurant-only wine offerings to more than 25 store accessible bottles and cans offered nationwide.
Obviously, winemakers Keith Kenison and Chris Velasquez and their team can be credited with the success of 14 Hands and its continued evolution. For starters, in 2019 the company released canned wines making sipping more accessible for wild wanderers everywhere. Additionally, in 2021 the company rebranded featuring livelier colors and bolder stylized horse photographs on their labels and cans. The brand also keeps up their social media presence with their #findyourwild campaign. If you go to their Instagram page, @14handswine, you will see a catalog of free-spirited drinkers roaming the wild, dancing at venues and toasting on horseback, all while sipping on 14 Hands.
By the same token, if the brand's wild adventurer mission statement isn't enough to win you over, they are also accredited with owning the third best-selling premium red blend in the nation, Hot To Trot; In addition to the red blend, their Cabernet Sauvignon, Merlot and Chardonnay also make the nation's top five selling list in their categories. No matter where you choose to sip, from home or on the roam, 14 Hands is a great and easily accessible sipping option.
Kerriann: 14 Hands' 2019 Chardonnay poured a deep gold tone and smelled brightly sweet and floral. At first sip I had a hard time discerning flavor notes from the upfront crisp acidic dryness of this wine. Around the third sip is where the flavors opened and revealed themselves. Fresh flavors of pear and apple worked their way through the dry opening and were followed by a strong buttery sweet ending. The more I sipped the sweeter the 2019 Chardonnay presented itself. I'm not a white wine drinker but this one grew on me.
Chasity: The 2019 Chardonnay by 14 Hands had a nice fruity balanced sweet taste but only as you continued to keep sipping. At first it was a little on the dryer side. Then towards the end it gave hints of apple and pear which I really liked. I would probably say this is one of my least favorites that we tasted. I give this 2 stars. 
Kerriann: In an upset no one saw coming, Unicorn Rose Bubbles beat out all the thoroughbred wines we had at our tasting and became the undisputed winner of the day. The Rose poured a light gold color with just a hint of peachy pink and smelled softly floral and refreshingly airy. Upon first sip I found the bubbles to be subtle and unobtrusive. They also seemed to rise to the top of my taste buds while the gentle red fruit flavors of cherry washed onto my palette below. This wine was not too sweet and not too dry. It was the perfect balance of flavor and presentation. If magic could be bottled this wine is proof. Every sipper at our table went back for a second helping until not a drop was left behind.
Chasity: Ok so the Unicorn Rose Bubbles in the bottle beat out all of the wines we tasted as Kerriann mentioned. I believe we all agreed in the end that it was our favorite by far. It offered the prettiest peachy pink color and was just about perfect. So balanced with the sweet and bubbly taste. It really is hard to find a good bubbly in a white wine. My mouth is watering now just thinking about it. I give this 5 stars.
Kerriann: After having such a magical experience with the bottled Unicorn Rose Bubbles, I had high expectations for the canned release. This wine poured a deeper pink then the bottled version and smelled more intense too. The bubbles in this wine presented themselves more aggressively while the fruit profiles charged their way across my taste buds. It almost seemed like the can had prevented graceful aging and had kept the flavors lively and youthful. This wine was closer to drinking a champagne. One of our sippers, Scott, said that it tasted metallic, and I had to agree. The canned version of Unicorn Rose Bubbles ended up being my least favorite of the tasting.
Chasity: All I really have to say about the Unicorn Rose Bubbles is that it was a completely different taste then from the bottle. Even the color of the pour was a different pink, more of a darker color. This reminded me of a Prosecco as I felt it had more of a dry taste towards the end as opposed to the bottle, interesting…..I must say it was my least favorite of them all. I give this a 1 star.
Kerriann: I should note that I have had Hot to Trot before and I have enjoyed it. Initially, I did not realize that I had tried it before because of the beautiful rebranding. Regardless, this varietal smelled intoxicatingly smoky like spiced meat sizzling on a campfire. It poured like blackened embers and tasted deliciously smoky too. I watched the legs fall long and smooth. On the second sip the red fruit flavors of cherry and blackberry came alive on my mid palette and finished with a soft spice ending. The smoke, tannins, fruit, and spice were all very complimentary of each other. This is a savory, well-polished, and enjoyable red blend.
Chasity: Hot to Trot is one I have not tried of their red blends. I have to say it has a very distinctive Smokey, campfire smell. One of our tasters Nicholas used the term "bacon wrapped wine." It was well balanced with a black berry, Smokey wood barrel taste. I give this 3 stars.
Kerriann: The 2018 Run Wild Juicy Red Blend poured a rich currant color and smelled softly fruity like blueberries. After taking my first sip I could tell why this one was called a Juicy Red Blend. This wine was fruit forward and velvety smooth. There was a light acidity to it, and it was sweet but not overly sweet. The tannins were on the quiet end in this wine. The fruit used in this blend was the star of the show and was the main flavor present from start to finish. This was a delightful drink for somebody who enjoys a fruit forward wine and if you have read our Pasek Cellars review you know that I do. 
Chasity: The Run Wild Juicy Red Blend is one I have tasted. It is one of my favorite red blends for sure. I love the dark ruby red color it pours and the smell is just Devine. With Juicy as the title it lives up to its name because when it hits your palette it's like a little party in your mouth. It's packed with fruitiness and very low acidity. It was just the right balance, not too sweet at all. I give this 4 stars.
Final Thoughts:
I initially took note of this brand because I had come across an eye-catching wall display of 14 Hands at Target. At first glance, I was surprised to see such a huge offering from a single brand. Moreover, I appreciated their eye-catching artwork and fun color palette. After I verified the brand originated in Washington, I realized Target had given me our next wine of the month feature brand.
To summarize, after I sipped my way through the five wines I picked up, I can understand why the demand for 14 Hands launched the brand into a shelf worthy wine label. In my opinion, their wines are well developed and adventurous. I don't think I've ever had anything quite like their Unicorn Rose Bubbles Limited Edition release (bottled). I hope they keep the bottled version in their permanent lineup because it is pure magic!
Blog & Photos by: Kerriann Jenkins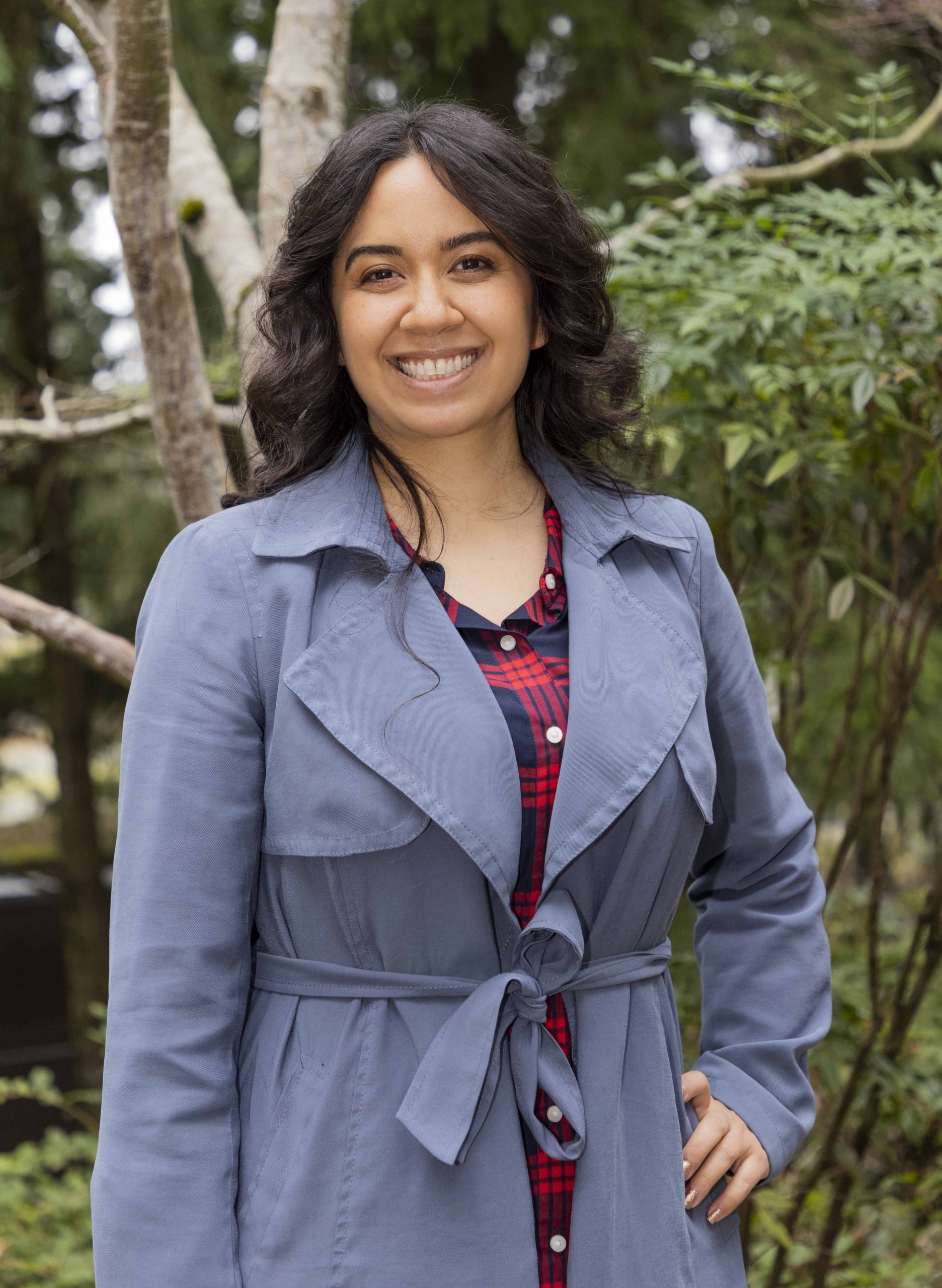 Blog Feature: Chasity Rodriguez