Fall is the perfect time to visit Fort Casey State Park
Are you a thrill seeker or history buff looking for a place to set your skin alive with goosebumps this fall? If so, I've got a recommendation that'll tick both those boxes: Fort Casey State Park on Whidbey Island! And guess what? Fall is the perfect time for this eerie escapade. Picture this: exploring dark, damp, moody places in a labyrinth of eerily unlit underground passageways. As a kid I raucously played my way through the 999-acre park, and I can tell you even in the daytime it can be a hair-raising experience.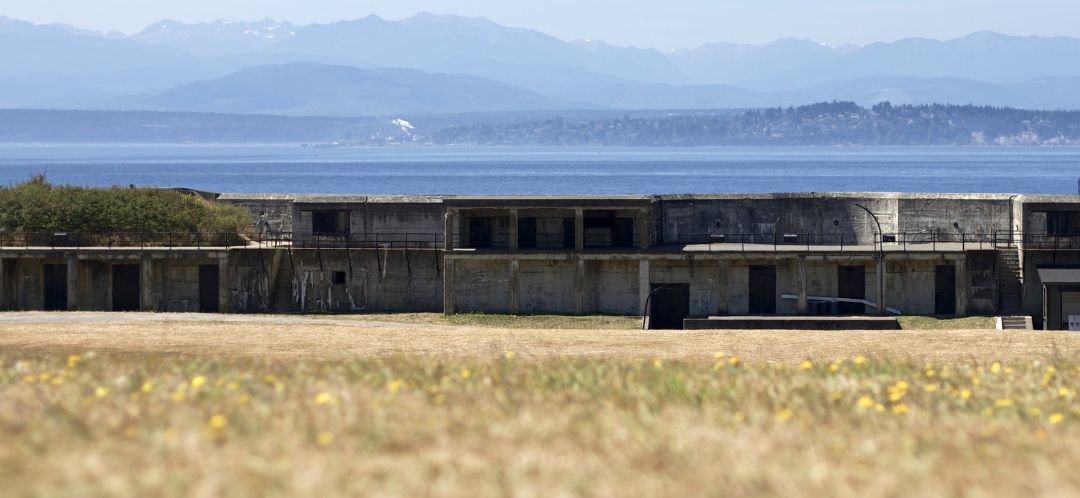 What sets Fort Casey apart from your run-of-the-mill historical site is that it's open for you to touch, climb, and fully immerse yourself in.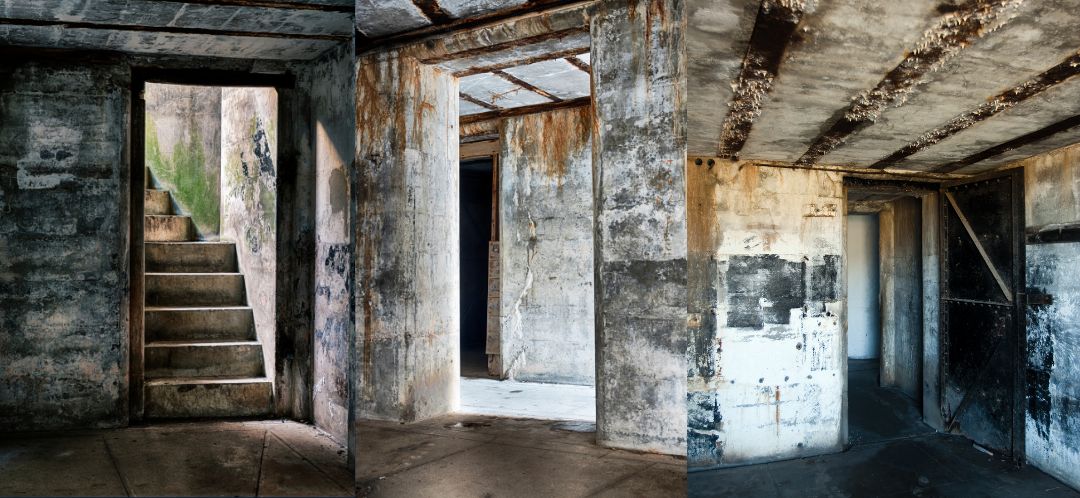 I recommend you grab a flashlight and illuminate your way through Fort Casey's chilly concrete chambers. The walls bear the mark of time. They are aged with stained water runoff, and old rusty hinges and doors will loom out of the darkness at you as you maneuver your way through the cavernous maze. Strange, disembodied noises have a way of echoing through these chambers and will come upon you unsuspectingly. When I was younger I thought Fort Casey looked and felt like the innerworkings of a horror film.
Of course, places like this tend to get a reputation.
So, let's talk about the elephant in the room—rumors of hauntings. Yep, Fort Casey has a spooky reputation, but after some thorough research, I couldn't find any concrete evidence to support those eerie tales. Only one recorded death at the fort, and no foul play involved. Beyond the ghost stories and adrenaline, this place is an exceptional historical site to visit.
Don't let the scare factor deter you if it's not your cup of tea.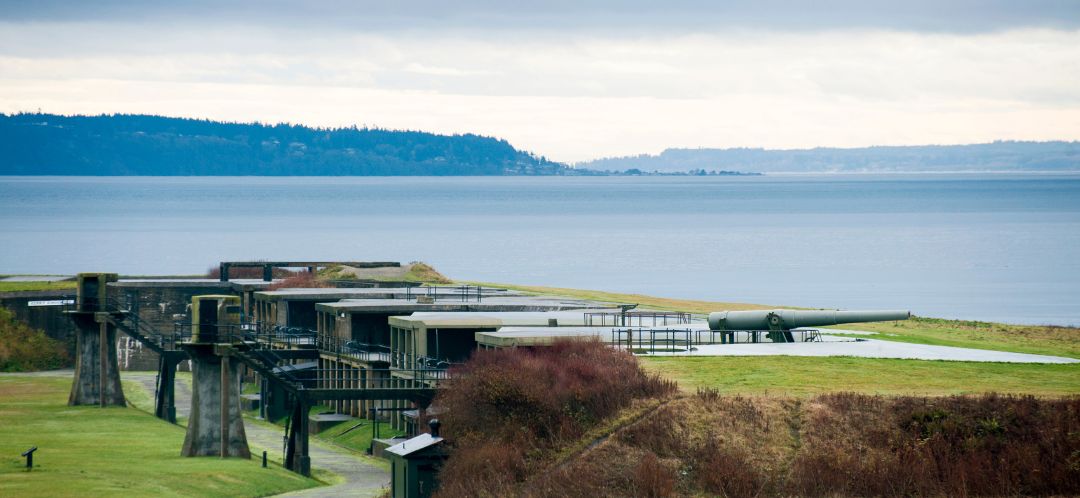 The park is set among beautiful surroundings. On a clear day you can see Mount Olympus, Mount Rainier, and Mount Baker, and sweeping views of the sound and ferries as they troll passengers through the ocean. The views are wide open and spectacular! Once you consider why Fort Casey was built in the first place, all of this starts to make sense. Fort Casey was constructed to be part of an impenetrable coastal defense system known as The Triangle of Fire.    
The Triangle of Fire was made up of three points, Fort Casey, Fort Flagler, and Fort Worden.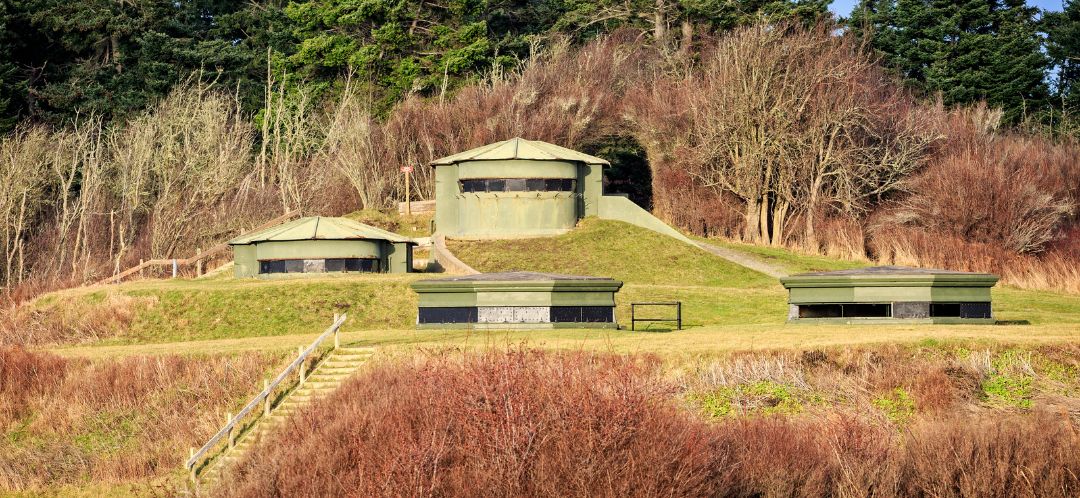 These three coastal forts were built in the late 1800's at the mouth of the sound to prevent naval invasion of the Puget Sound. The forts were fortified with 10-inch disappearing guns and various sized mounted guns hidden from view behind thick slabbed concrete carriages and walls. 10-inches might not sound that intimidating at first. Until you see them in person, and realize that the 10 inches I am speaking of refers to the diameter of the caliber and not the length of the gun.
The disappearing guns took a garrison of around 15 men to load, raise, and fire.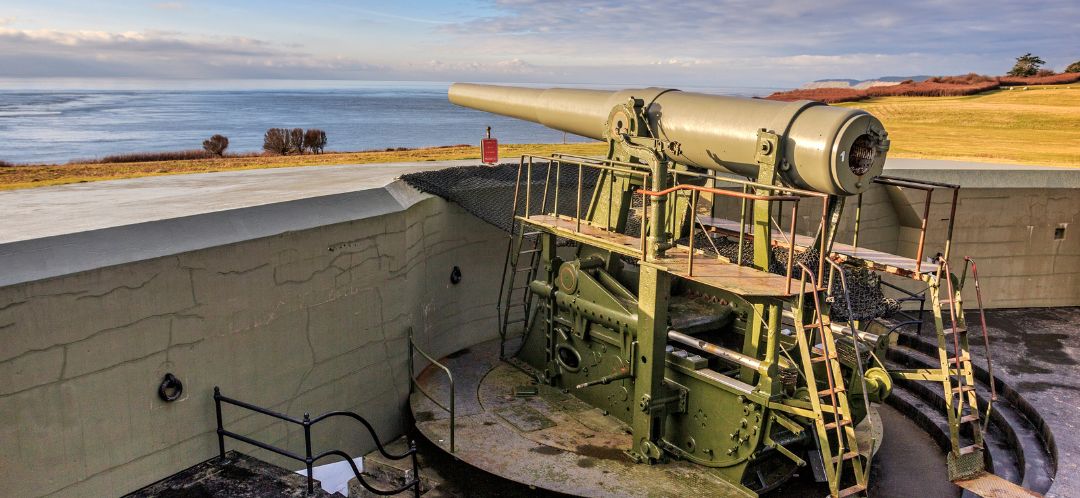 However, luckily, warfare never reached our shores through this area. The forts themselves never saw action beyond training since advancements in air warfare had rendered them obsolete. Operating from the early 1900s to 1954, the original guns were all removed and repurposed for active warfare offsite or melted down to produce modern war supplies. Subsequently, the forts were deactivated and fell into disrepair and suffered from vandalism.
Fortunately, Washington State Parks acquired much of the land, and Fort Casey was named a state park in 1955.
Fast forward to 1963, efforts were made to bring two 10-inch disappearing guns back to the park. The two guns were brought over from the Philippines and placed within the confines of the concrete walls of their predecessors. To this day, one stands raised in firing position, and the other is sunken into its loading platform. They are the last two disappearing guns in the United States. They are 2 of the final 4 known disappearing guns left in the world. Both guns are scarred with visible reminders they had seen action in WWII. It's pretty cool, when you think about it. Our state is home to rare artifacts!
Fort Casey is a Washington State treasure.
So, there you have it. Fort Casey is a true gem here in Washington State. It's alive with history and, if you're up for it, a dash of the seemingly supernatural. In the past, they even hosted a haunted house within the park. Whether you're drawn by ghosts or the historical allure, I believe that every Washingtonian should experience Fort Casey at least once in their lifetime. Who knows what you might uncover in those dimly lit passageways. But, there's only one way to find out! So head on over and get to adventuring. Happy exploring!
Kerriann Jenkins