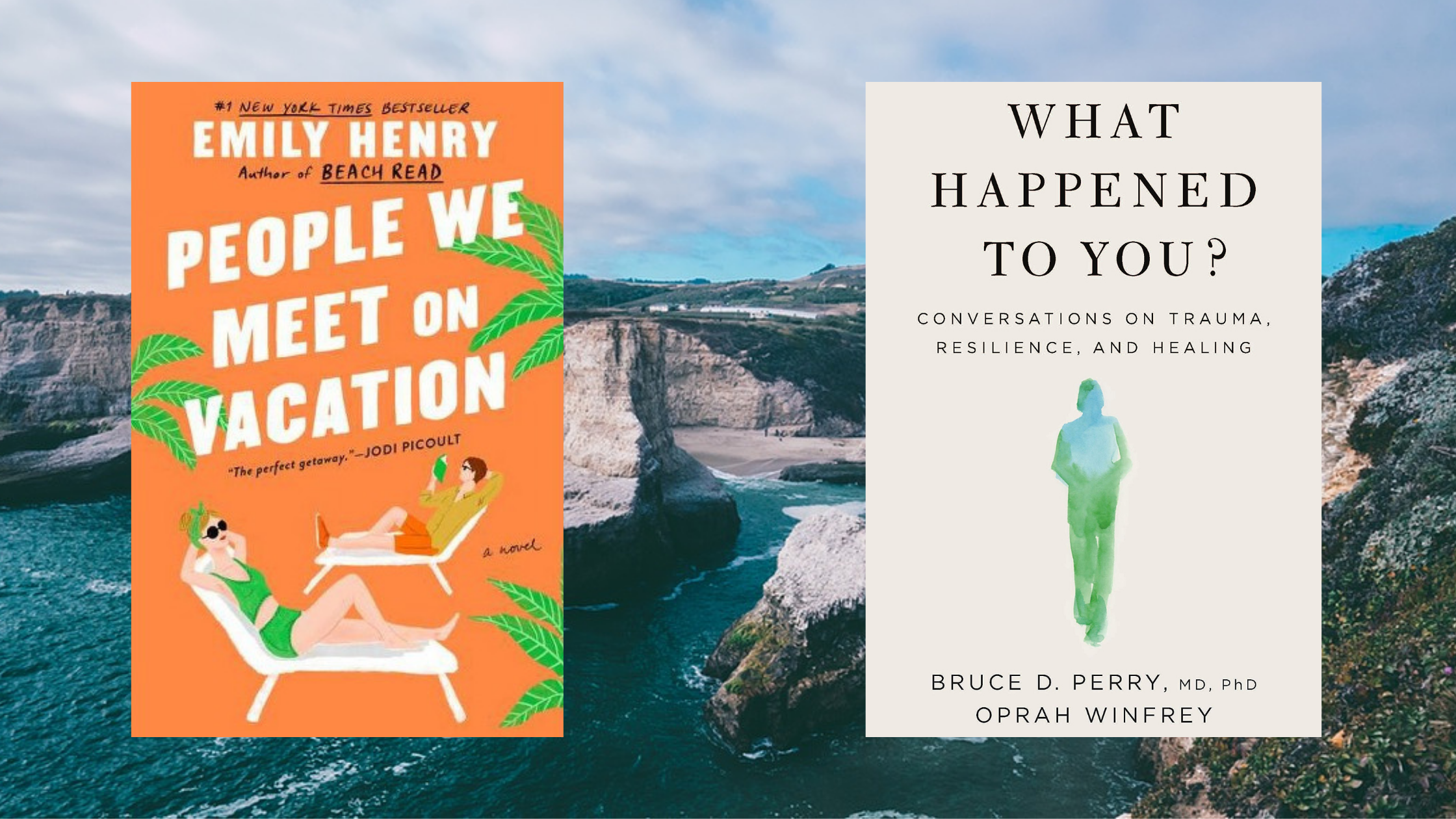 These are my reading picks through the Summer. I hope you enjoy them along with other reading options through King County Library System which is now open for in person services. All online services and resources continue to be available as well. Visit there site here kcls.com
People We Meet On Vacation by Henry, Emily
When Poppy met Alex, there was no spark, no chemistry, and no reason to think they'd ever talk again. Alex is quiet, studious, and destined for a future in academia. Poppy is a wild child who only came to U of Chicago to escape small-town life. But after sharing a ride home for the summer, the two form a surprising friendship. After all, who better to confide in than someone you could never, ever date? Over the years, Alex and Poppy's lives take them in different directions, but every summer the two find their way back to each other for a magical week long vacation. Until one trip goes awry, and in the fallout, they lose touch. Now, two years later, Poppy's in a rut. Her dream job, her relationships, her life – none of it is making her happy. In fact, the last time she remembers feeling truly happy was on that final, ill-fated Summer Trip. The answer to all her problems is obvious: She needs one last vacation to win back her best friend. As a hilariously disastrous week unfolds and tensions rise, Poppy and Alex are forced to confront what drove them apart – and decide what they're willing to risk for the chance to be together.
What Happened To You by Perry, Bruce Duncan
Have you ever wondered "Why did I do that?" or "Why can't I just control my behavior?" Others may judge our reactions and think, "What's wrong with that person?" When questioning our emotions, it's easy to place the blame on ourselves; holding ourselves and those around us to an impossible standard. It's time we started asking a different question. Through deeply personal conversations, Oprah Winfrey and renowned brain and trauma expert Dr. Bruce Perry offer a groundbreaking and profound shift from asking "What's wrong with you?" to "What happened to you?" Here, Winfrey shares stories from her own past, understanding through experience the vulnerability that comes from facing trauma and adversity at a young age. In conversation throughout the book, she and Dr. Perry focus on understanding people, behavior, and ourselves. It's a subtle but profound shift in our approach to trauma, and it's one that allows us to understand our pasts in order to clear a path to our future―opening the door to resilience and healing in a proven, powerful way.
We hope you enjoy the books I have chosen for you. Visit kcls.org to view other wonderful books that are available. Kcls.org Libraries are now open for in person service but you can still reserve books online and do curbside pick up and drop off.
Social Media Director
by Chasity Rodriguez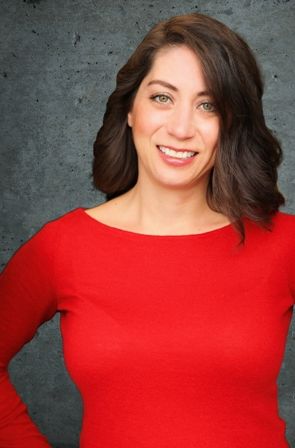 It's that time of year again for Farmers Markets and we are so excited! I have compiled a list of Local Farmers Market that are close to your home. This list covers Snohomish and Island counties so you can pick up essentials fresh from the farm at any of these locations. We sure did miss everyone last year and looking forward to seeing the newbies!
ARLINGTON
Arlington Farmers Market
10 a.m. to 2 p.m., Saturdays through Sept. 25th at Legion Park
140 N. Olympic Ave.; 360-659-5453 –  stillyvalleychamber.com/farmersmarket
BOTHELL
Bothell Community Market
4 to 8 p.m. Wednesdays, June 2nd through Sept. 29th at Park Ridge Church
3805 Maltby Road – parkridgemarket.com
COUPEVILLE
Coupeville Farmers Market
10 a.m. to 2 p.m. Saturdays through Oct. 30th next to the library
788 Alexander St. – coupevillemarket.com
DARRINGTON
Whitehorse Market
9:30 a.m. to 4:30 p.m. Friday through Sunday, through October
1180 Cascade St. – nfmd.org/wa/darrington/1010884
EDMONDS
Edmonds Garden Market
9 a.m. to 2 p.m. Saturdays through June 12th
Bell Street and Fifth Avenue; 425-774-0900 – historicedmonds.org/summer-market
EVERETT
Everett Sunday Farmers Market
11 a.m. to 3 p.m. Sundays through Oct. 31st
Downtown Everett at Hewitt and Wetmore avenues – everettfarmersmarket.com
LAKE FOREST PARK
Lake Forest Park Farmers Market
10 a.m. to 2 p.m. Sundays through Oct. 17th
Lake Forest Park, Highway 522 and Highway 104; 206-366-3302 – thirdplacecommons.org/farmers-market
LAKE STEVENS
Lake Stevens Farmers Market
3 to 7 p.m. Wednesdays, June 2nd to Sept. 29th at North Cove Park and The Mill
1808 Main St; 425-280-4150 – lakestevensfarmersmarket.org
LANGLEY
Bayview Farmers Market
10 a.m. to 2 p.m. Saturdays through Oct. 16th at Bayview Corner
Highway 525 and Bayview Road; 360-321-4302 – bayviewfarmersmarket.com
Langley Street Market
11:30 a.m. to 4 p.m. Fridays through Sept. 15th
Along Second Street – visitlangley.com
South Whidbey Tilth Farmers Market
11 a.m. to 3 p.m. Sundays through Sept. 26 and 11 a.m. to 2 p.m. through Oct. 17th
South Whidbey Tilth's Sustainable Agriculture Center
2812 Thompson Road – southwhidbeytilth.org
MARYSVILLE
Marysville Farmers Market
Noon to 6 p.m. Sundays through Sept. 26th (no market on July 4th), in the Grocery Outlet parking lot
9620 State St; 425-422-8356 – farmersatmarysvillemarket
MONROE
Monroe Farmers Market
2:30 to 7 p.m. Wednesdays May 26th through Sept. 1st at Galaxy Theatre
1 Galaxy Way – facebook.com/monroewafarmers
OAK HARBOR
Whidbey Farm & Market
11 a.m. to 6 p.m. Thursdays through Mondays through Dec. 30th across from the Blue Fox Drive-In
1422 Monroe Landing Road, Oak Harbor – whidbeyfarmandmarket.com
SNOHOMISH
Snohomish Farmers Market
3 to 7 p.m. Thursdays through Sept. 29th at Cedar Avenue and Pearl Street
425-280-4150 – snohomishfarmersmarket.org
STANWOOD
Port Susan Farmers Market
2 to 6 p.m. Fridays, June 4th to Oct. 8th, behind the Stanwood Police Station
8727 271st St. NW; 425-280-4150 – stanwoodfarmersmarket.org
SULTAN
Port Susan Farmers Market
10 a.m. to 2 p.m. Saturdays, June 5th through Sept. 25th, on Main Street at River Park.
written by Chasity Rodriguez
Social Media Director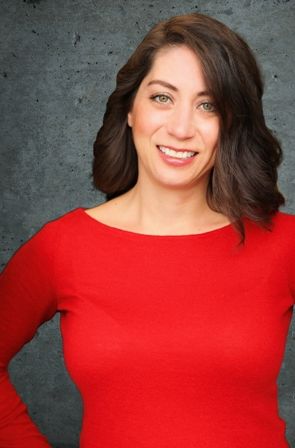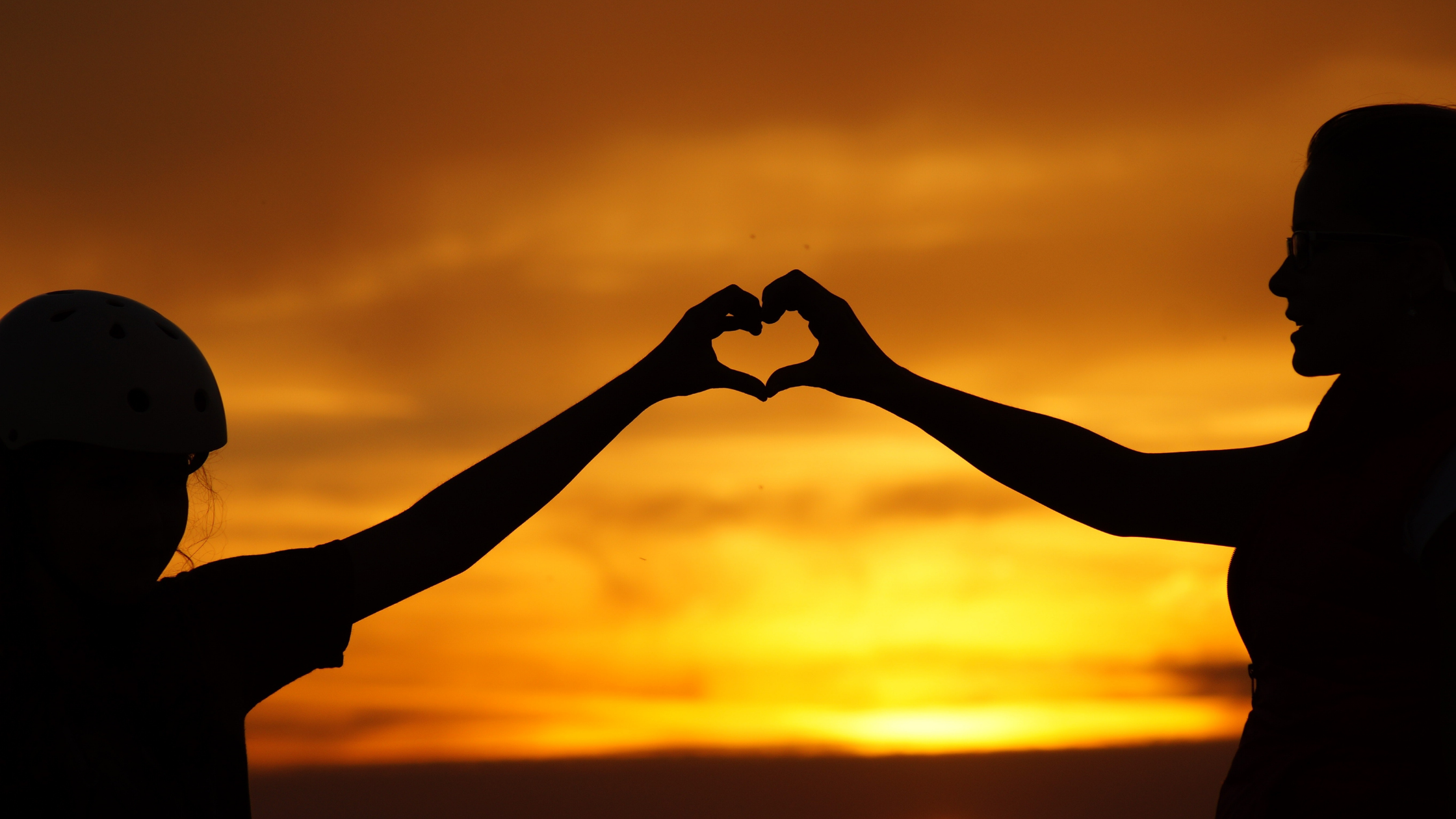 Mother's Day is a special time to celebrate moms, although we don't really need a reason to celebrate mothers because they are amazing everyday. Here are 5 gifts that we thought stood out and reasonably priced for that special mom.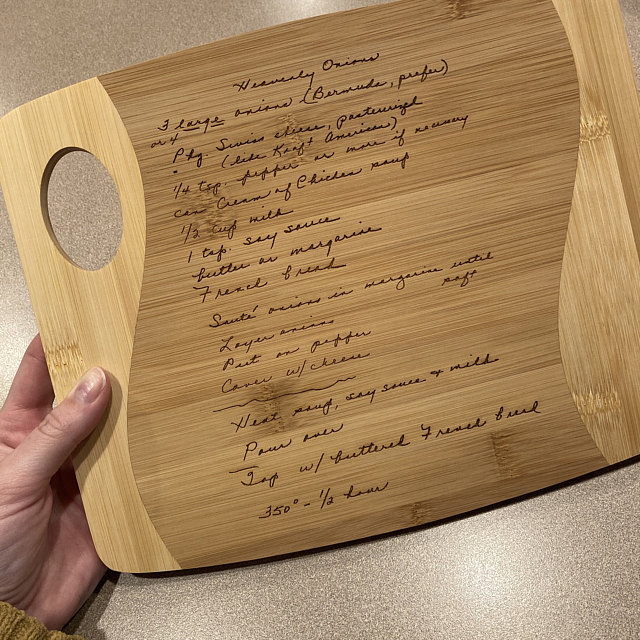 This unique gift from Etsy showcases handwriting from you or a loved one engraved on a smooth, matte wood cutting board. Your mom can hang it as a display or use it to cook in the kitchen — the bamboo composite is harder than wood and helps keep out bacteria. This runs about $45.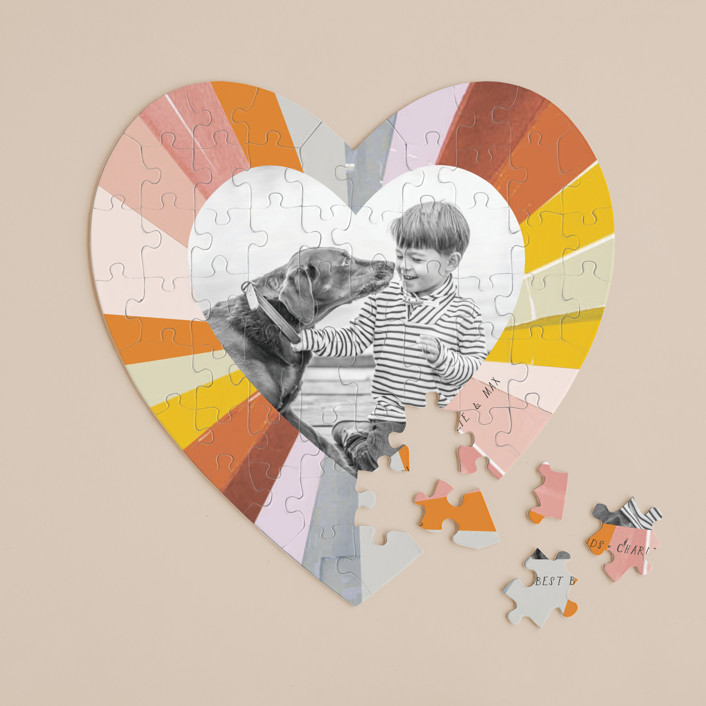 Puzzles picked up in popularity amid quarantine, so consider giving your mom a special one with a personalized photo of your choosing. This 60-piece matte puzzle also comes in a patterned drawstring pouch and hinged box with gold detailing for a beautiful presentation, and includes a reference artwork card that she can follow while building it. The price for this is also around $45.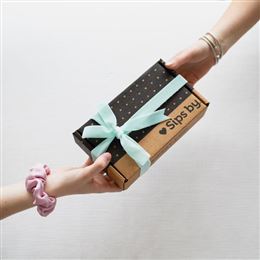 Tea is often a great gift choice — and it's hard to mess up. Sips By delivers four types of tea on a monthly basis, based on preferences and taste. Each shipment should cover about 15 cups of tea (more if she resteeps them) and the $45 gift card will cover three months of subscription. If you want to play it safe, this will be a solid choice.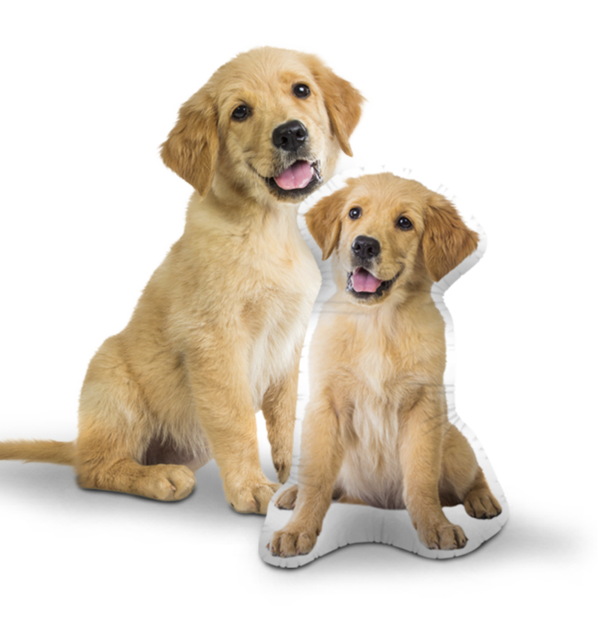 How about a Customized pillow? Every single pillow is custom made-on-demand by artisans in our their partnered factory based in Chicago, IL. Turn any favorite photo, or memorable moment into a soft, double sided and super-realistic pillow. A perfect gift for mom.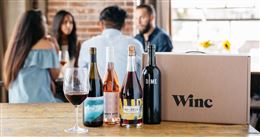 Winc's process involves a short quiz that determines her taste and with each new shipment, it learns slightly more to make more informed decisions and recommendations. If she enjoys a glass of red or white (or otherwise) every once in a while, you can be the source of that (responsible) delicious swig. There lots of offers to fit moms needs at a reasonable price.
written by Chasity Rodriguez
Social Media Director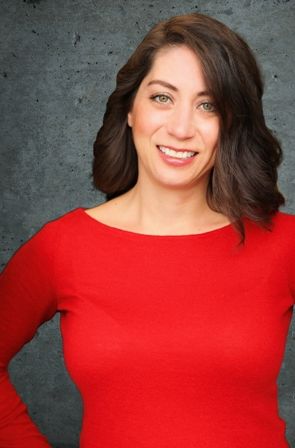 Here is Part two of Moving and Packing Tips. Pack a "first day" box with items you will need right away (dogs and cats included, hahaha….)
FIRST DAY BOX: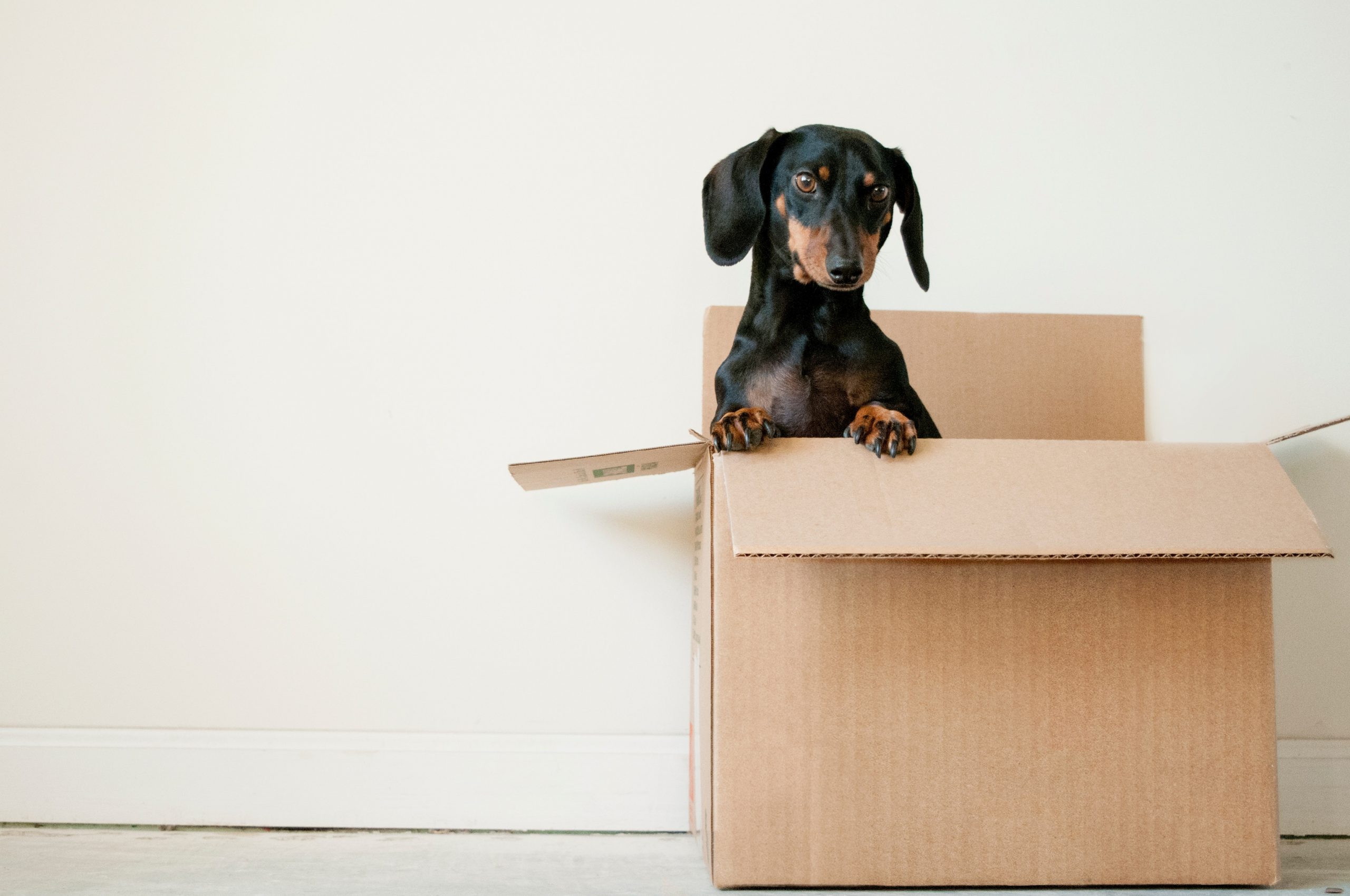 scissors
utility knife
local phone book
coffee cups
teakettle
instant coffee or tea, soft drinks
pencil and paper
soap
bath towels
trash bags
shelf liner
paper plates
snacks
toilet paper
children's toys and books
MOVING ESSENTIALS:
furniture pads
hand truck or dolly
packing tape
bubble wrap
newspapers or
packing paper
scissors
utility knife
labels
felt-tip markers
cornstarch packing
"peanuts"
plenty of boxes
MOVING DAY: OLD HOME
Pick up the truck as early as possible if you are
moving yourself.
Make a list of every item and box loaded on the truck.
Let the mover know how to reach you.
 Double-check closets, cupboards, attic, basement
and garage for any left-behind items.
MOVING DAY: NEW HOME
Be on hand at the new home to answer questions
and give instructions to the mover.
Check off boxes and items as they come off the truck.
Install new locks. Confirm that the utilities have been turned on and
are ready for use.
Unpack your "first day" box (see list above for suggested
contents).
Unpack children's toys and find a safe place for them to play.
Examine your goods for damage.
written by Chasity Rodriguez
Social Media Director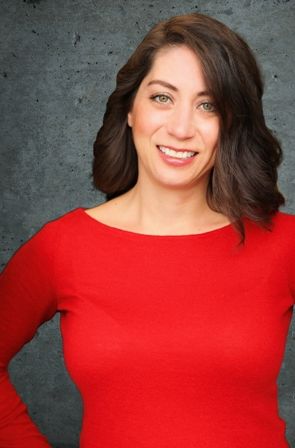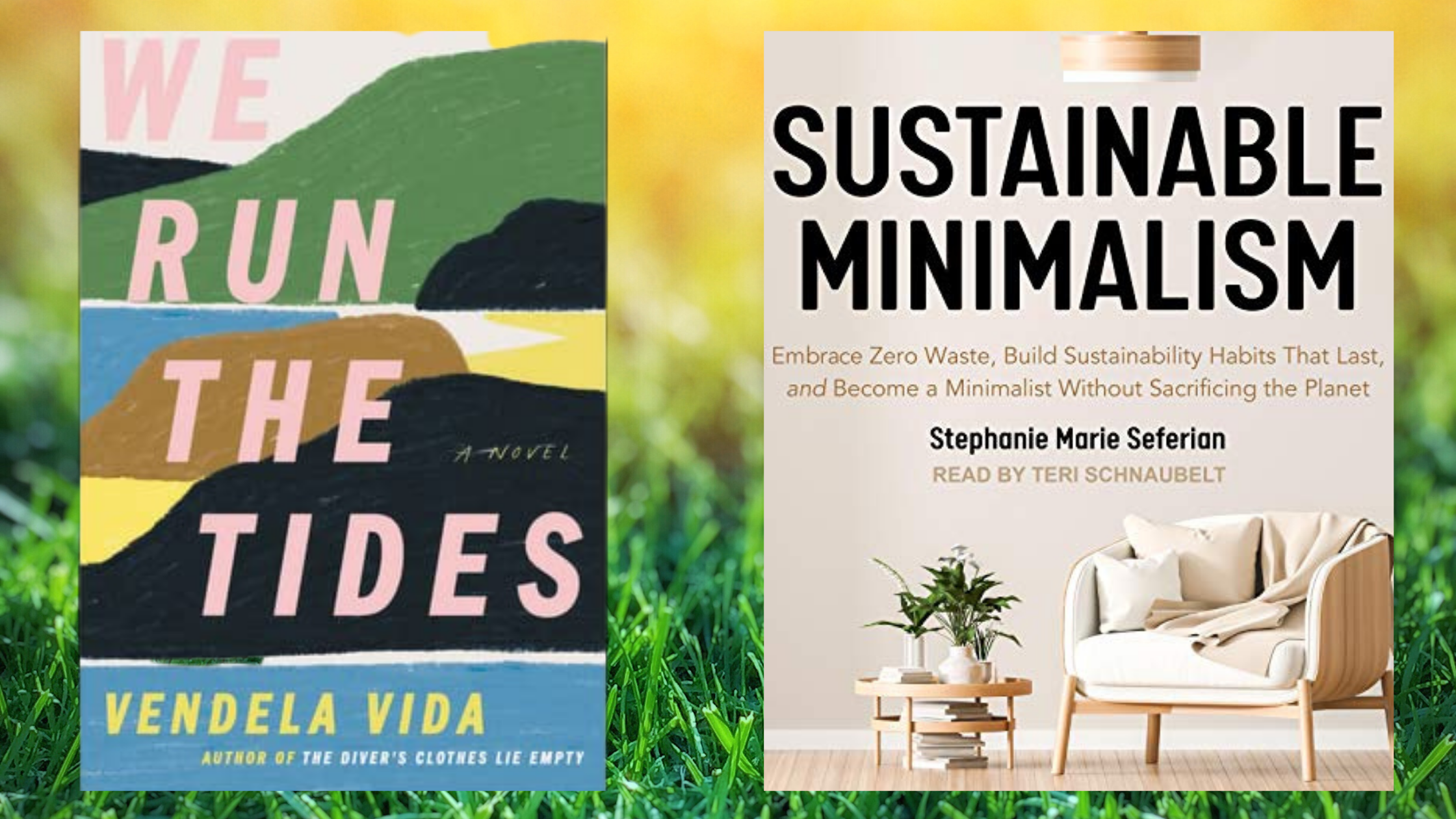 Spring Reading List
These are my reading picks through Springtime. I hope you enjoy them along with other reading options through Sno-Isle Libraries which is still offering contact-free pick up and return of physical library materials. All online services and resources continue to be available. Sno-Isle Libraries is now currently offering limited in-building services at select Sno-Isle libraries. Visit there site here, sno-isle.org
We Run Tides by, Vida, Vendela
Best friends Eulabee and Maria Fabiola have a vehement falling out after disagreeing on the nature of an act they witness while walking to their upscale all-girls' school, and Maria Fabiola's sudden disappearance soon after that exposes dark community secrets.
Sustainable Minimalism by, Seferian, Stephanie Marie
"Break the consumption cycle. There's so much to do, and way too much to buy. Whether it's through late night TV ads, social media, or other sources of influence, we are addicted to buying and then storing things. Sometimes we consume with no regret and other times we realize that we're doing more harm than good to our wallets and our homes. It's a constant cycle one that many are longing to break. Who wants their hard-earned money to go toward something that soon ends up in a landfill? A guide to eco-minimalism with a plan that is realistic. Manufacturing "stuff" exploits Earth's precious (and finite) resources. And then there's the harsh reality of where it all goes. Our discarded possessions ultimately head to landfills and contribute to environmental pollution, releasing greenhouse gases during breakdown and decomposition. Sustainable Minimalism is the solution. Empower yourself to incrementally incorporate the tenets of sustainable minimalism into your home and life. Learn to master the easiest tasks first and build upon your successes a practical and stress-free process.
I hope you enjoy the books I have chosen to put on our blog to read. Visit sno-isle.org to view other wonderful books that are available online. All online services and resources continue to be available. Sno-Isle Libraries is now currently offering limited in-building services at select Sno-Isle libraries. Visit there site here, sno-isle.org
written by Chasity Rodriguez
Social Media Director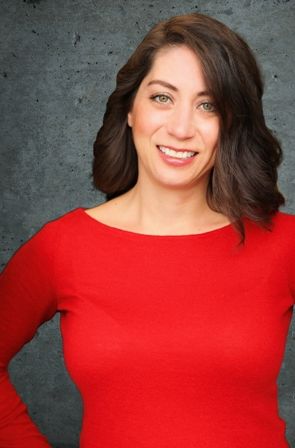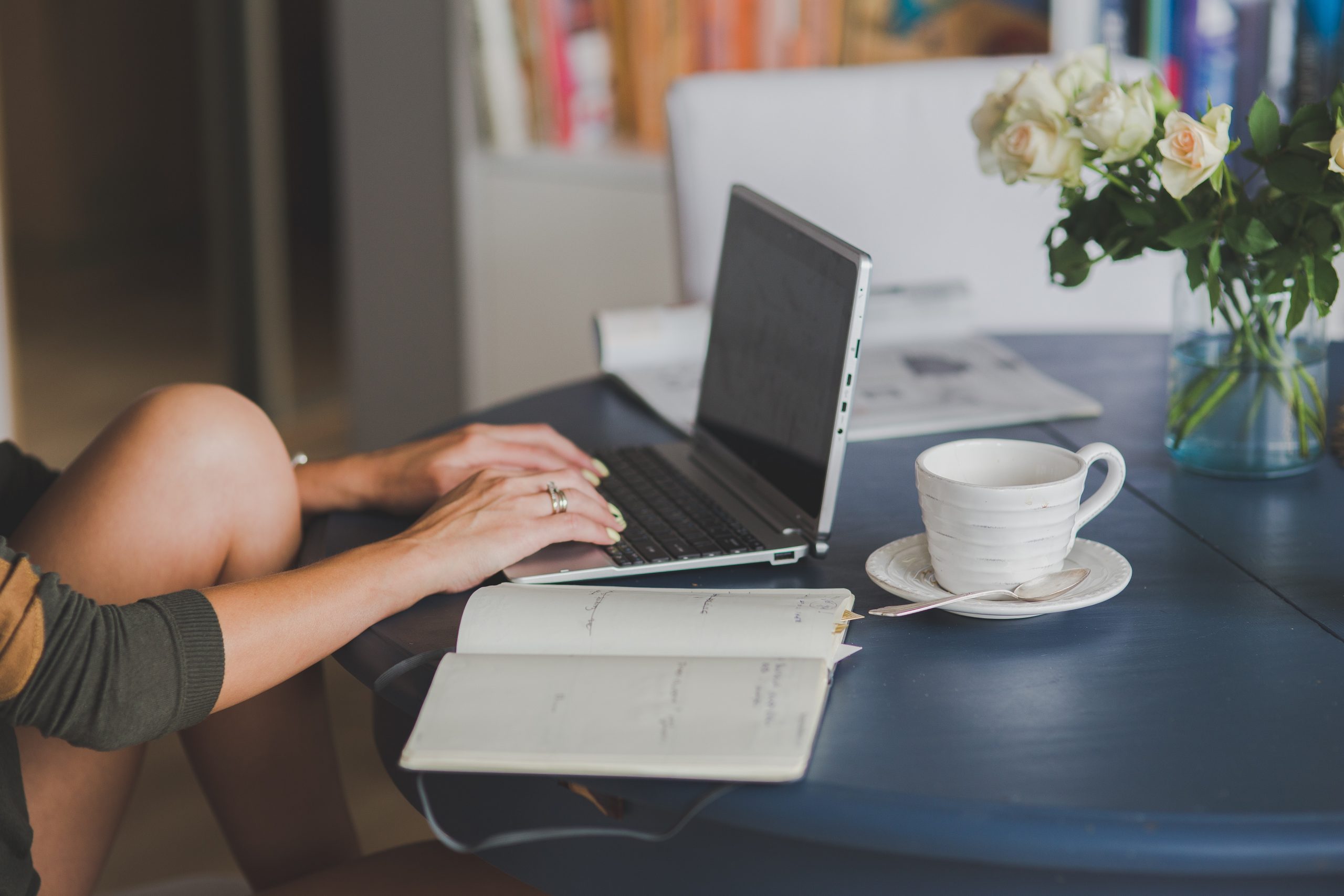 by Chasity Rodriguez
It's the New Year, but you're probably back to your same old work from home schedule—taking calls from your couch, working late hours, and even checking emails on the weekends. In the midst of this ongoing pandemic, our work life has merged with our personal life so that there's little separation between the two. "Many employers are piling greater responsibilities on their staff and promoting a culture of open communication outside of traditional work hours. Due to fear of losing their jobs, many individuals working from home feel obligated to meet these demands," says Jeffrey Ditzell, D.O., a psychiatrist based in New York City. When work and life are under the same roof, it can be difficult to keep them balanced.
As hard as it may be in these times, maintaining a healthy balance between your work and your personal life is essential for your mental and physical health. People who have blurred, or nonresistant, boundaries between their work and personal lives tend to have higher levels of stress and feel more distressed over time. Eventually developing all of the health issues that come along with it, but the good news is you can prevent this imbalance and all of the negative impacts of it by drawing a fine line between your personal and professional life.
"Setting firm boundaries is crucial for a strong work-life balance," says Regine Muradian, Psy.D., a clinical psychologist based in Los Angeles. Learning how to establish boundaries will set you on the route to keep your work-related activities in control and prioritize more time for yourself, even when the pandemic is over. Here are five Tips for a Healthy Work-Life Balance that will help you build great WFH habits.
Establish set schedules for work
Designate when you will start and end the workday. When you set these times in stone (as best as you can), avoid checking your work email or accounts outside of your allotted work hours. Use technology to your advantage by using the various apps and digital reminders that make it more difficult for you to break your own rules and access things outside of work time. Although technology can feel like it's taking over our lives and infringing on our work-life balance, we can actually use it to our benefit in helping us stick to the boundaries we know are healthy for us. This can mean setting time limits, turning off your active status, or even activating an auto-reply to let others know you're not available outside your work hours.
Schedule time for mindfulness and movement
An imbalance between your work and personal life can be emotionally draining and cause burnout. Ensure you're getting enough time each day to decompress and rest, which is necessary for your health and well-being. Make a habit to incorporate at least 10 minutes of mindfulness or yoga in your day. Prioritizing this time will help you check in with yourself in regards to how you're feeling. To boost your mood and start the day with an energy boost, incorporate physical activity in your routine too. Pick any workout you enjoy and perform it regularly. This will enhance your mood and improve your experience of your day. Whether it is the first thing in the morning, during lunchtime, or before bed, creating time and space for consistent exercise and mindfulness will help you feel relaxed and rejuvenated.
Spend more time with your loved ones
Set aside time regularly to do the things you love with those you love. Plan special dates that you'll look forward to and don't overlap with your work hours. This may include attending an online workout class, having a Zoom happy hour with friends, taking a walk with your partner, or anything else you want to make sure you fit into your day or week. You can also invest in more family time by checking in with your loved ones virtually and attending events, like birthdays and anniversaries. If you have any family events that may occur on a consistent basis, build your work schedule around those events instead of building those events around your work schedule, if possible.
Develop a new hobby to fuel your personal interests
The COVID-19 pandemic is the perfect time to reflect on your interests and adopt a new hobby that you love. If you're WFH, you're probably saving a lot of time and money on commuting, so why not put it toward a new activity or skill? Maybe it's joining that 8 a.m. running club in your neighborhood, or growing flowers in your home garden, or perhaps learning a new language. Think about something that feels good to you and will help you decompress. This may be a good time to avoid the news, social media and just do something for yourself. Finding purpose in a hobby will not only spark your inner creativity but also uplift and motivate you.
Use your vacation days
While there may not be much to do on a vacation during a pandemic, you still need that time off for your mental health and well-being. Do something that comforts you—maybe it's taking a staycation and doing a movie marathon or spending a week in your favorite city. During your vacation, make sure to mute all work-related emails and accounts, if possible, and just focus on having fun. Additionally, throughout the year, don't be too hard on yourself—take breaks every so often for that much-needed "me time." Reflect and evaluate when you need time off from work, which will shift you closer to the type of balance you are striving for. It is a process for most people, so reviewing and tweaking your schedule, habits, and boundaries regularly is important.
By Chasity Rodriguez
Social Media Director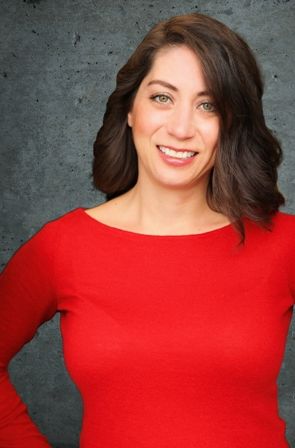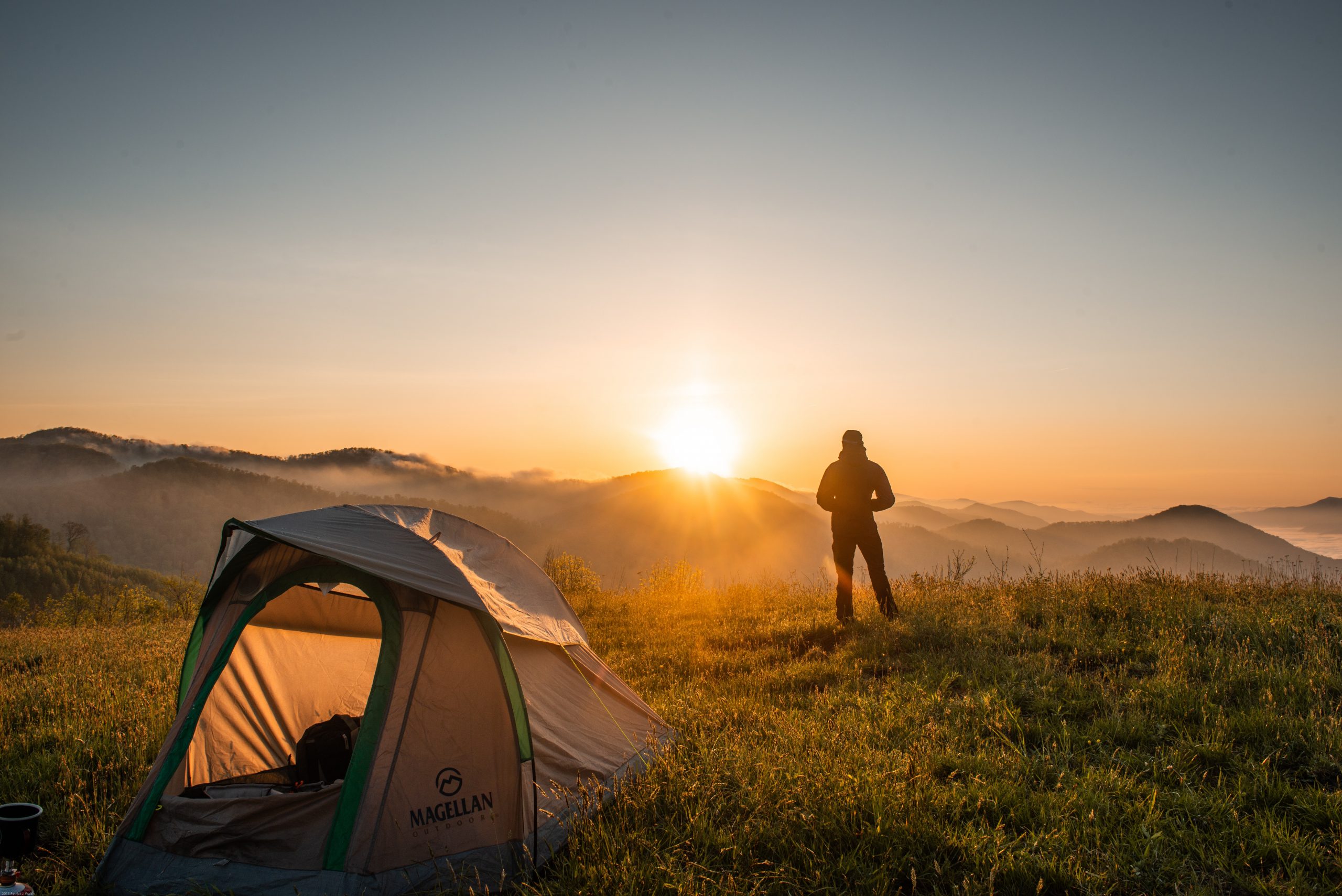 I know exactly what you're thinking, solo camping must mean camping alone, SOLO, right? Yeah, that's correct. It's something that has gotten more popular over the past few years and I am finally giving in and wanting to try it out myself. I even went out and got some gear for it already! Last summer I had already given you guys lists of places to go camping. They're still available too! So you can check out my previous lists here and here. But in today's post I am going to be talking more about what it really takes to successfully camp alone. 
Knowledge
This one might seem kind of obvious, but it is important. You need to make sure you are 100% ready if you are going camping alone. That means you know you have all of the tools you need, you have researched the campground or area you will be camping at and you have even let a friend or family member know where you'll be staying and when you plan on being home. This is something I would ease into. If you have never gone camping in a group before, I would recommend starting there. When you first learn how to swim you don't jump right into the deepest part of the pool without practicing in the shallow end, right? I would say camping with friends or family is probably more fun than going alone!
Proper Tools
The next step to being prepared is making sure you have the proper tools for camping. What you need is simple. You should make sure you have:
A tent, so you have somewhere to sleep

Food, so you have stuff to eat

Water, so you don't die of dehydration

Fire Starter, so you can stay warm. This is important!!!

Utensils for cooking

Enough warm clothes

Storage for your food to prevent wildlife from getting to it

Lamp for light. It gets dark when you go camping too!
These are just the basics too. I'm sure seasoned campers will say there's more you need too! Like a cover for your tent if it rains and stuff like that. But I am just trying to help out beginners because that's what I am! If you have any other suggestions for what you need for camping, please let me know!! And if you want your own camping checklist, then download one that I made here!
An Adventure Plan!
Now unless your plan is to just sit around camp the entire time you are gone on your camping trip, you need to have some sort of game plan on what you want to do or else you'll be so bored the entire time you're gone! This is another reason why it's important you research where you will be camping before you get there. How else will you know what that area has to offer? The whole point of camping and traveling is to get out and have new adventures and see new places! So plan out some places to check out BEFORE you get to the campground so you have plenty of options to choose from when you get there.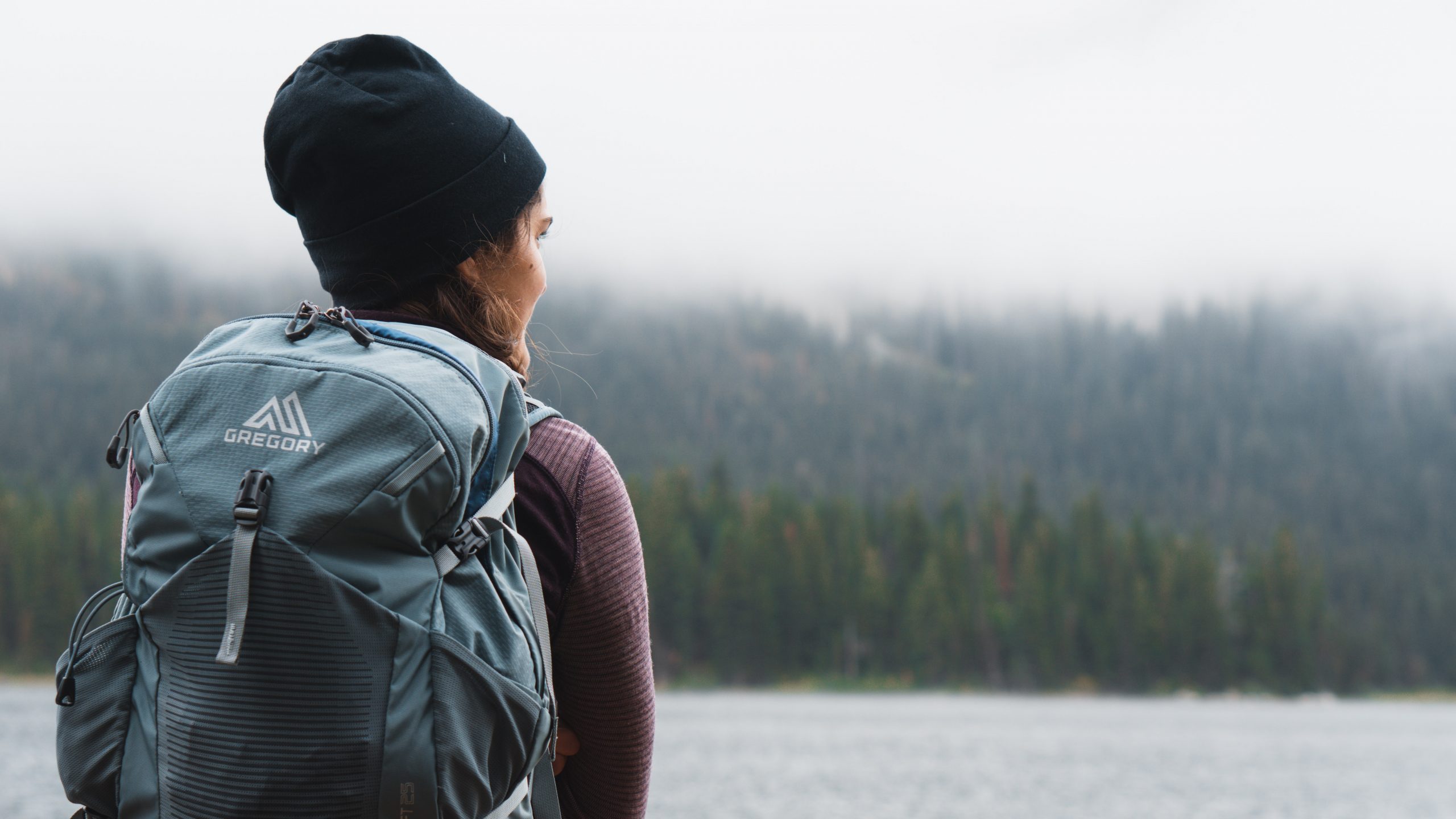 Camping is a great way to get out in nature. And there's so many ways you can camp these days. You can rent special glamping tents at some places, you can camp by tent, you can rent or buy an RV or trailer to camp out of, or even rent a cabin. You can even rent campsites out of people's backyards thanks to apps like Hipcamp now. And now with the option to go camping by yourself it adds a whole new element to the game. So get out there and explore!
Written By: Nikki Allen