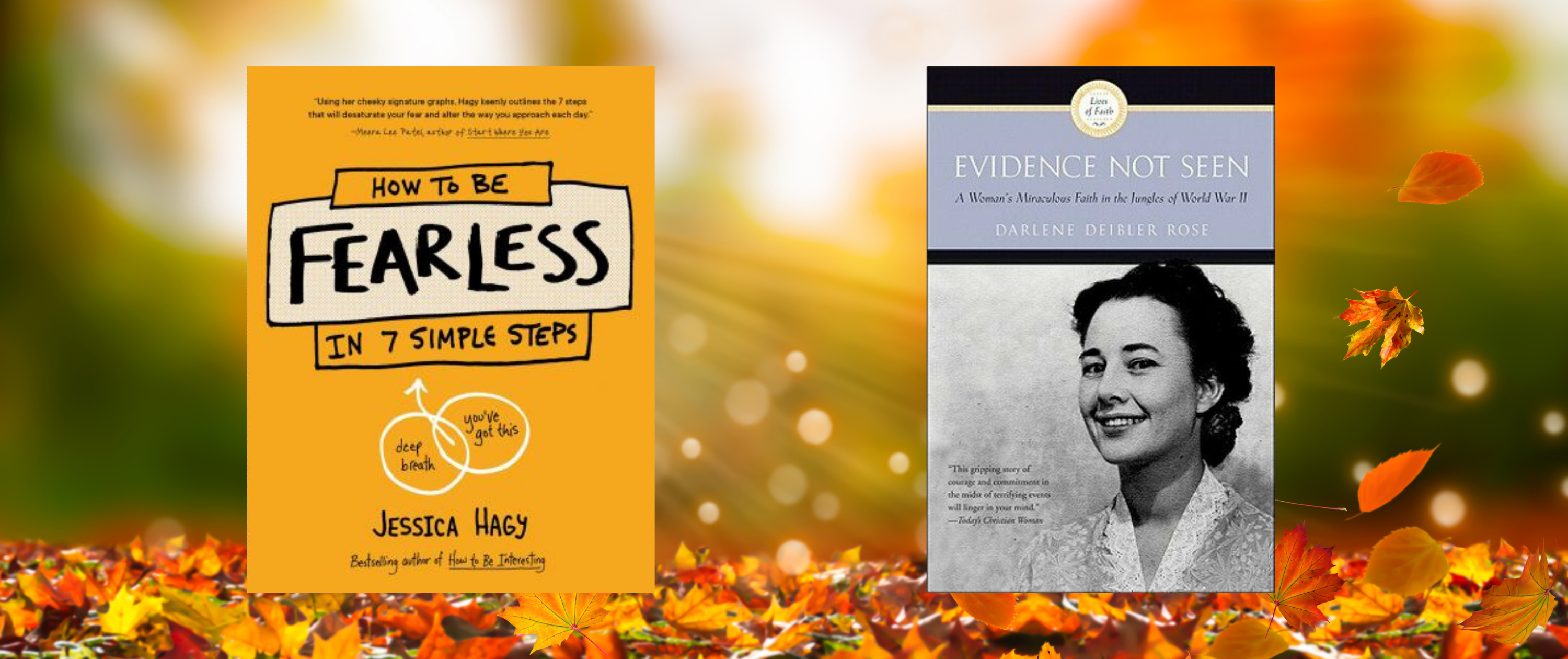 These are my reading picks through the Fall months. I hope you enjoy them along with other reading options through Sno-Isle Libraries which is open for in person services. All online services and resources continue to be available as well. Visit there site here, sno-isle.org
How to be Fearless in 7 Simple Steps by Hagy, Jessica
"A visual infographic self-help book from the Seattle-based master of the venn diagram, Jessica Hagy, author of How to Be Interesting. This book empowers readers to see themselves as capable and powerful even when beset by worry and worrying messaging"–
Evidence Not Seen by 
The True story one one woman's triumph of faith. Newlywed American missionary Darlene Deibler Rose survived four years in a notorious Japanese prison camp set deep in the jungles of New Guinea. Thinking she was never to see her husband again, Darlene Rose was forced to sign a false confession and face the executioner's sword, only to be miraculously spared.
I hope you enjoy the books I have chosen for you to read. Visit sno-isle.org to view other wonderful books that are available. All online services and resources continue to be available. Sno-Isle Libraries are offering in-building services. Visit there site here, sno-isle.org
written by Chasity Rodriguez
Social Media Director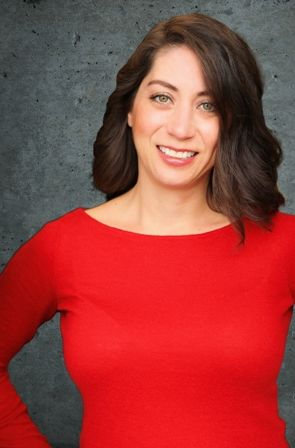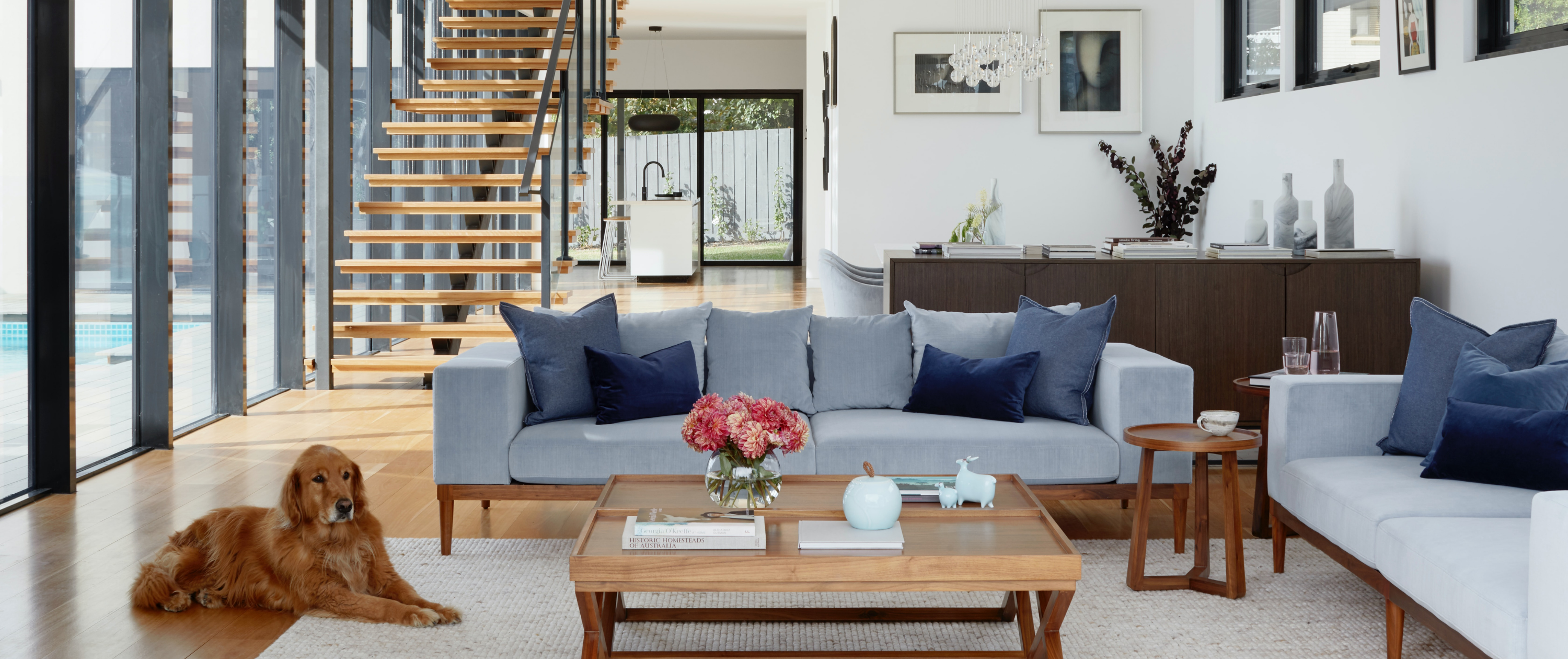 The path to homeownership is a marathon, not a sprint if we can help it. If you're months (or maybe even years) away from being ready to own, there are still things you can start doing today to help you on your path to becoming a homeowner. And they're all free, there's nothing to stop you from getting started right now.
Find the perfect agent.
The best advice for people who are currently unable to purchase a home would be to plant some seeds in the homebuying process. You have to start somewhere, right? The first step is to find an agent who is patient and willing to work with you while you figure out your finances. Some buyers purchased up to three years after the initial introduction, so it's always best to find an agent who is patient.
Talk to a lender.
While you're getting set up with an agent who is comfortable being with you for the long haul you should also be reaching out to a mortgage lender. They will walk you through the process including what you'll be able to reasonably afford, how much you'll need to be saving for a down payment, and what you're looking at when it comes to closing costs.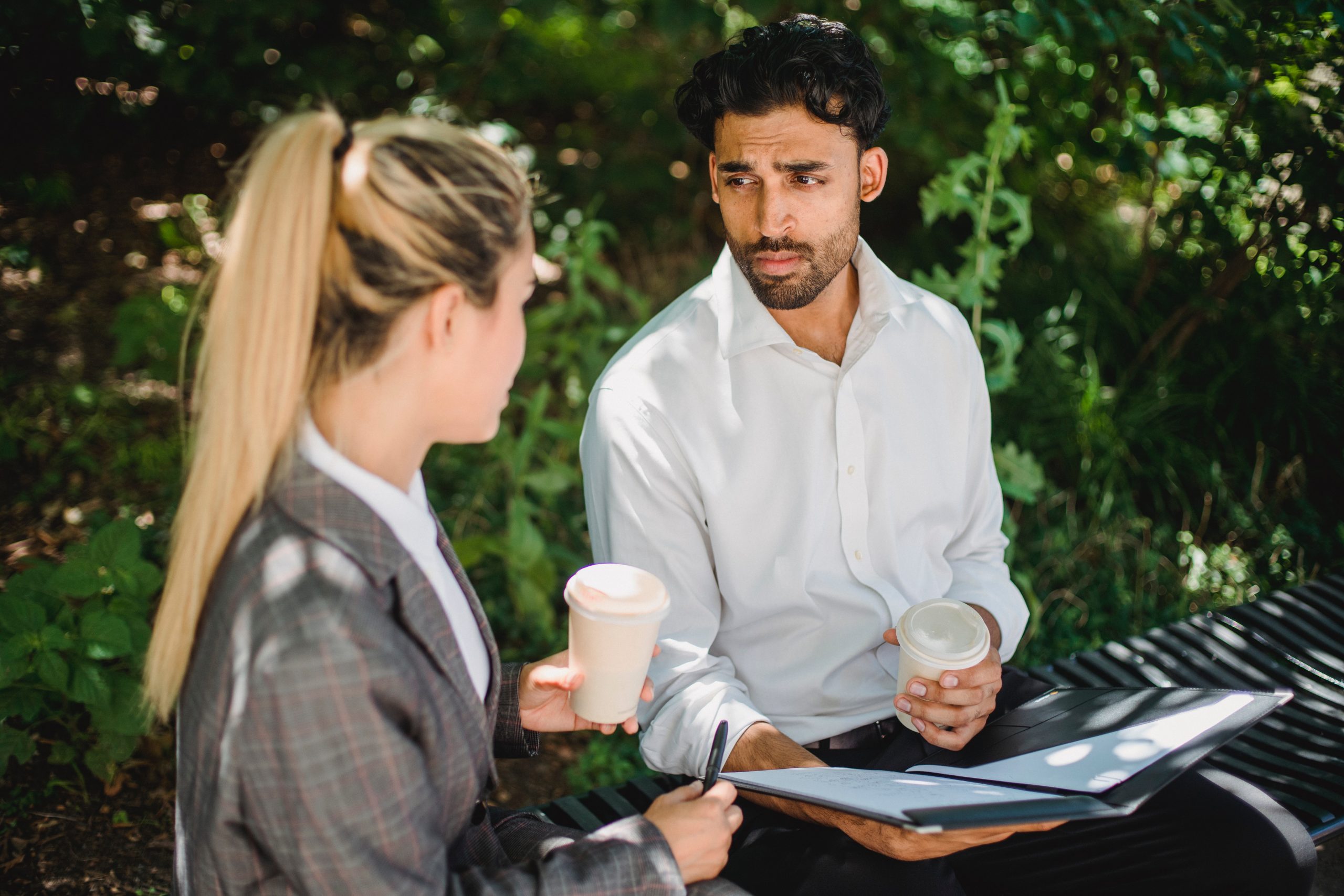 Set some goals.
Now you have a good understanding of what you might be able to afford, how much money you need to save, and how much debt you need to pay off. Now start "window shopping" with your agent. Select the neighborhood, bedroom and bathroom count, and of course the budget to see what type of home you can get in your preferred area. Make a list of homes you want to see but do most of it virtually, if something catches your eye then write it down as a must see. 
Don't get attached.
Spending every weekend cruising open houses or getting attached to any one property is not going to help. The beauty of working with a good agent is that window shopping is a great way to save time, view apartments and homes virtually. If one really catches your eye that fits the budget, it doesn't hurt to view in person to get a better understanding of the market.
Ignore listing prices and focus on the final sales price.
Keeping an eye on the market is key because some homes aren't listed anywhere near what their actual selling price will be, which can give hopeful buyers the wrong idea about how much house they can actually get with their budget. Some homes and apartments are priced low to gain traction and ultimately end up in a bidding war so it's good to know what they actually sell for as data points to use when ready to start looking and submitting offers.
blog post by Chasity Rodriguez
Social Media Director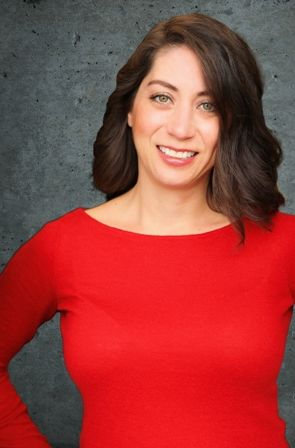 No matter what type of renovation project you've got planned, it's smart to put down the hammer when it comes to removing, painting over, or otherwise altering certain features. Sure, the feature might look like an eyesore at first glance, but with some work, it could end up adding character, charm, and make it unique. 
Here are common features that homeowners should consider leaving untouched, or even restore to their former glory.
Mantels or exposed beams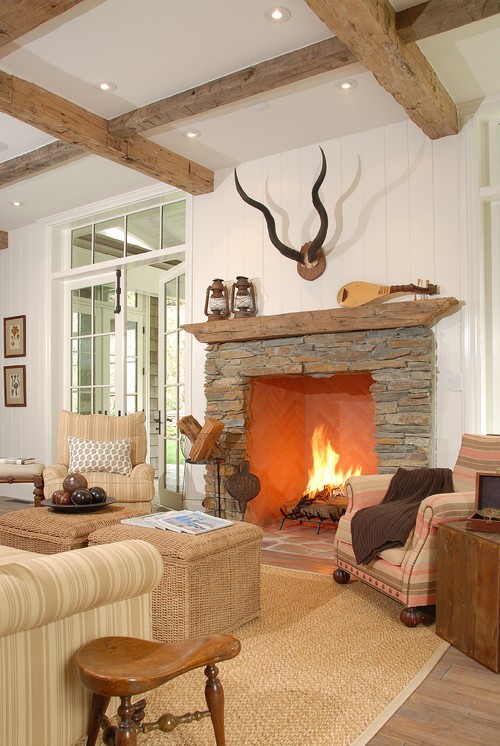 Under layers and layers of previous homeowner paint, you may find salvageable wood that today's homeowners are seeking. With some elbow grease, these beautiful pieces of timber from the past can be uncovered, sanded, and stained. An original wood mantel that you decide to strip may even fit perfectly on your newly updated fireplace, saving you even more money.
Original hardwood flooring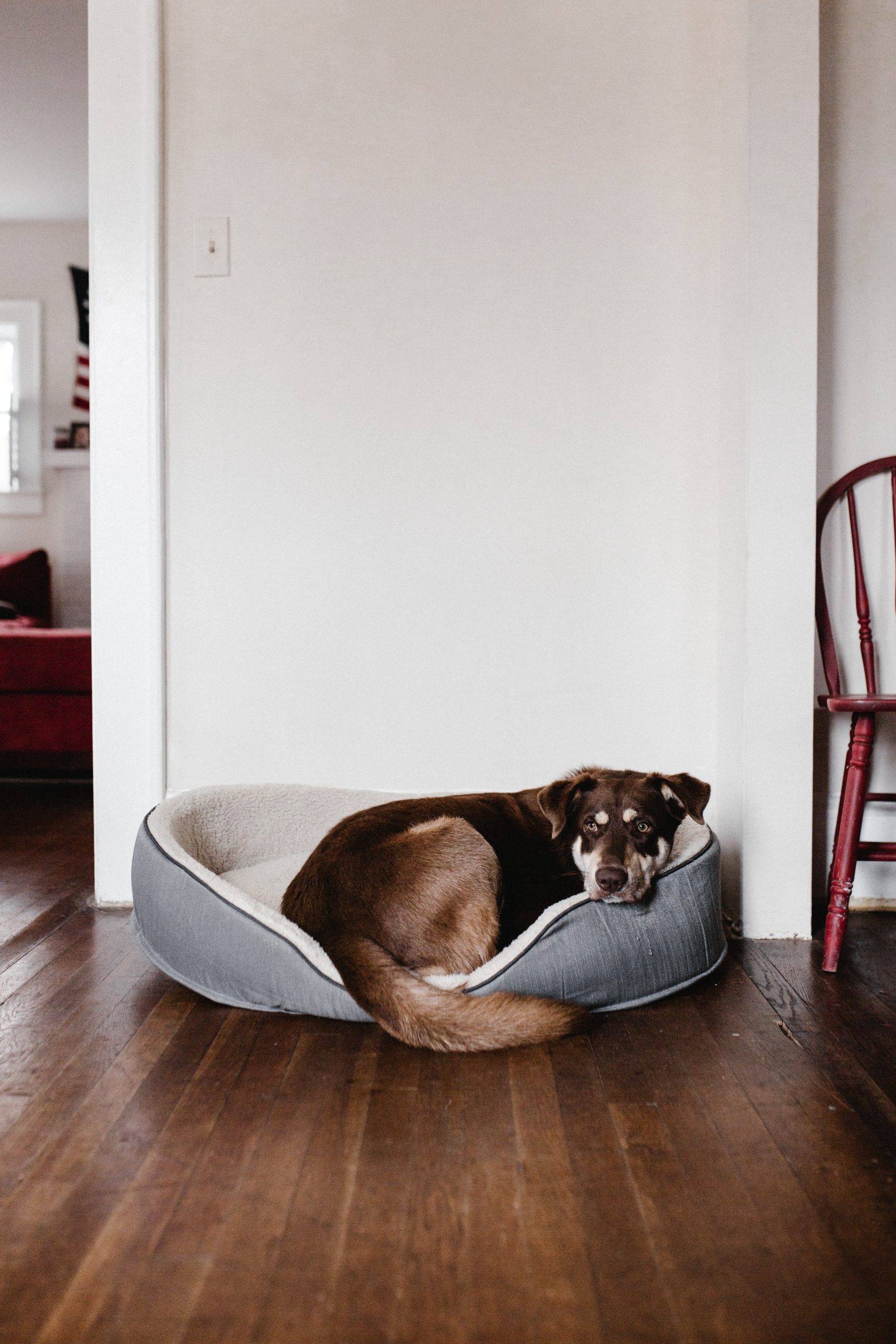 Original flooring can be refinished, which can be a huge cost saver. Also, since the wood floor is already in place, it can be stained to your preference. Before you start any flooring projects, get a look under your current flooring. Have your contractor lift up every layer until you come to the subfloor. This is the only way to be sure someone hasn't covered up attractive hardwood.
Millwork like rosettes, crown molding, and ceiling medallions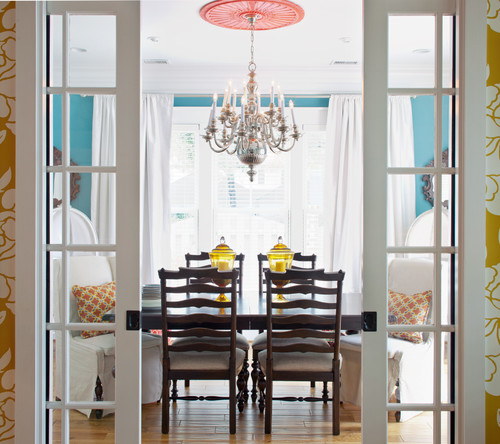 Before you wield the pry bar on door and window trim, baseboard, or crown molding, take a look at what you have. You may be able to preserve period craftsmanship like rosettes, fancy pediments above doors, and details as ceiling medallions. You may be able to reuse a ceiling medallion in your dining room, or save casings, trim, or moldings with elements like rosettes to reuse. Consider restoring or repurposing these artisan treasures to show off.
Banquettes and butler pantries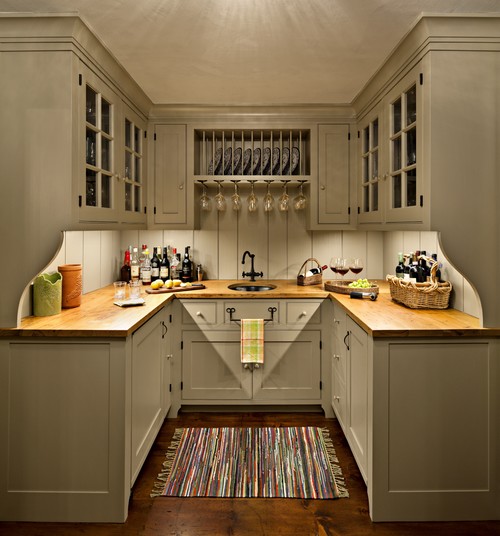 Features like butler pantries and banquettes (built-in bench seating) may hail from decades past, but homeowners are opting for many of these formerly dated details. You may not have a butler, but a butler pantry makes a fabulous coffee station. Meanwhile a banquette can be updated for use in an off-the-kitchen office space, breakfast nook, or kids crafts area.
Pocket doors, doorway arches, and rounded stairs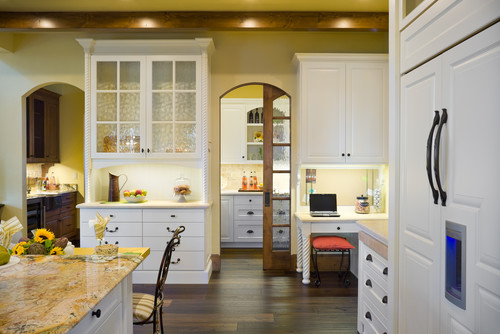 Pocket doors (which slide rather than swing open) were seen as early as the 1850s. So were doorway arches and rounded stairs. These architectural elements later disappeared, due to changing tastes. Lately, however, builders are adding these features again in new homes.
Crown glass and stained glass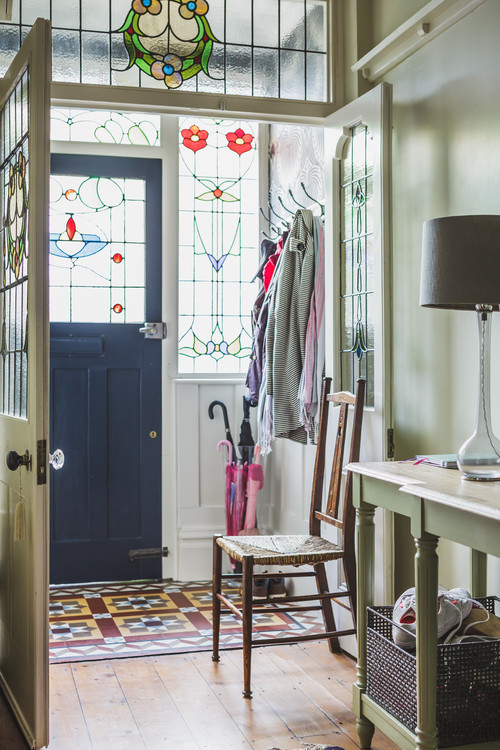 If you have special glass, like crown glass (hand-blown in the 19th century into small diamonds or square panes) or stained glass ( popular in the 1850s), every effort should be made to preserve these gems. Preserving old glass does take a professional for anything other than cleaning, but it's well worth the investment. You can also relocate these windows to a bathroom or entryway, or even inside your home, for a pop of nostalgic color.
In sum, every period detail or element you find in your home merits a the question, "What can I do with this?"
blog post by Chasity Rodriguez
Social Media Director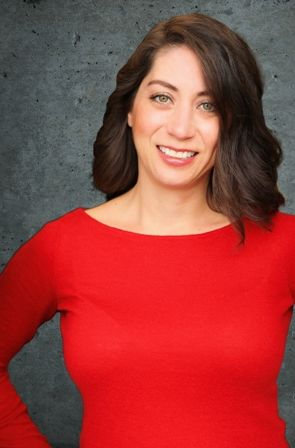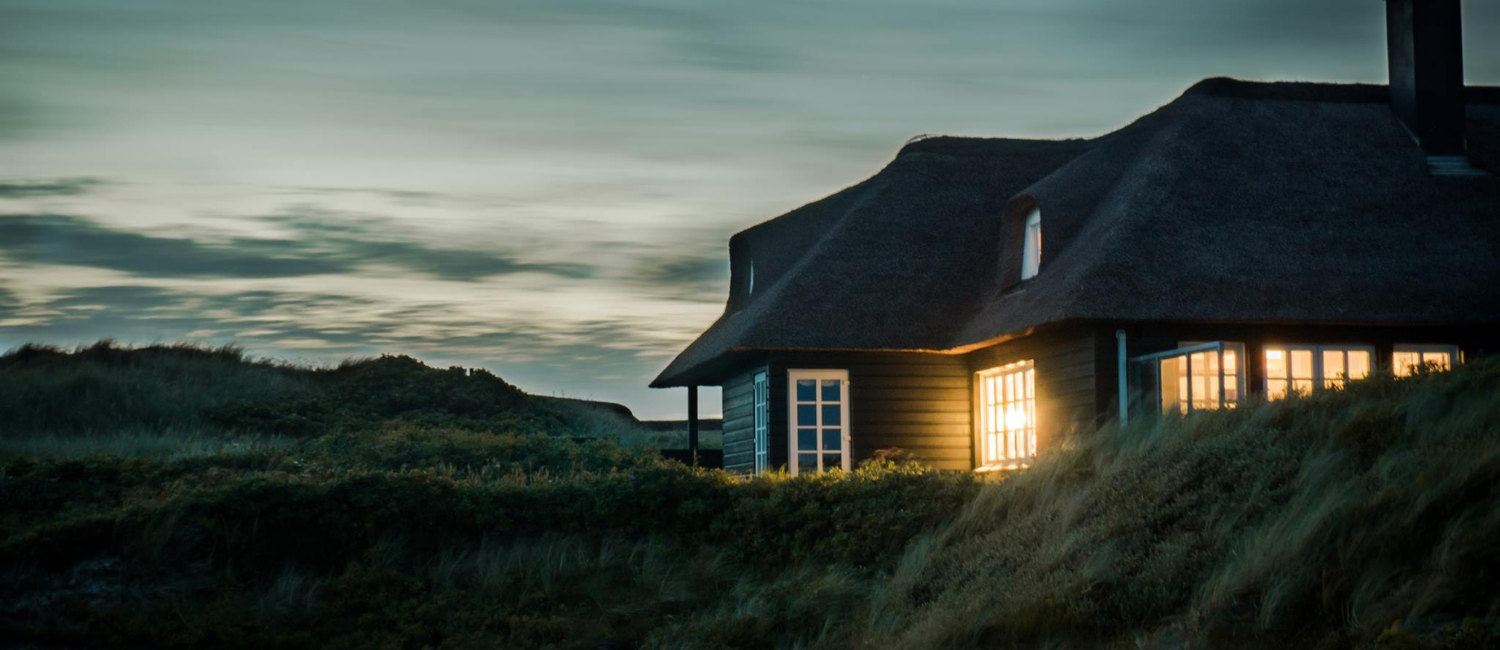 We all look forward to vacations for months, and it's maybe the only opportunity to enjoy a few consecutive stress-free days away from the typical day-to-day pressures of work and life. You'll want to make sure that while you're away, your home is safe and secure.
The most obvious option is to invest in some high-end home security devices; however, those can be very pricy, and wouldn't you rather put that money toward your getaway instead? If so, we've got you covered with five tips that you can use to increase the security of your home while you're on your next vacation.
1. Set Your Lights on a Timer
Having lights on in your home is one of the most obvious indicators that the home is not empty. However, if you're planning to go away for several days, or several weeks at a time, keeping the lights on for the entire duration of your trip is not only going to drive your electric bill through the roof, but it's also dangerous as it poses a risk for fires.
Light timers are a great and cost-effective way to increase the security of your home while you're away. You can set the timers to automatically turn your lights on and off at the same times that they typically would be if you were home. You can set up a few throughout the different floors of your home so it appears that people are around and occupying both the upstairs and downstairs.
2. Have a Friend Check in on Your Home
If you're going to be away for more than a day or so, a smart idea is to have a trusted friend or neighbor come by to check up on your home a couple of times. Not only will this help to ensure that everything is right within your home, but it will also bring some motion and human presence to your house.
3. Keep a Car in the Driveway
Unless you have to use your car to get to your vacation destination, leaving it parked in the driveway can be a a great option for increasing your home's security while you're not there. It's all about creating the illusion that someone is home, even when that's not the case. Although you might be planning to use your car to drive to where you're going. If that's the case, a good alternative is to ask a nearby friend or neighbor if they would be willing to park their car in your driveway while you're away. To sweeten the deal, offer to pay for their next carwash when you get back.
4. Be Mindful of Your Curtains and Blinds
If you typically keep your blinds closed throughout the day, keep them closed while you're away. However, if it's more common for you to leave them open for the majority of the day, mimic this while you're gone, and make the choice to keep them open. The recurring theme here is doing little things in order to generate the impression that you're still home, so consider leaving your curtains and blinds in a position that is more like how they are on a normal daily basis.
5. Create a Decoy Security System
By putting up decoy security signs, stickers and even imitation cameras in plain sight, you're increasing your chances of deterring trespassers from trying to enter your home or approach your property. If it looks like a security system is installed, and it's not hidden, it's unlikely that someone would try to break in if they saw it.
While we don't recommend this as your only means of protecting your home but by putting up decoy security signs, stickers and even imitation cameras in plain sight, you're increasing your chances of deterring trespassers. If it looks like a security system is installed, and it's not hidden, it's unlikely that someone would try to break in if they saw it. This should help to give you the peace of mind that you need in order to enjoy your vacation and know that your home will be adequately safe and secure until you return back.
blog post by Chasity Rodriguez
Social Media Director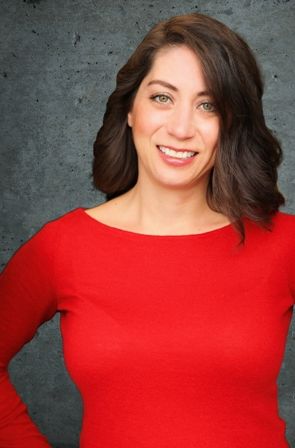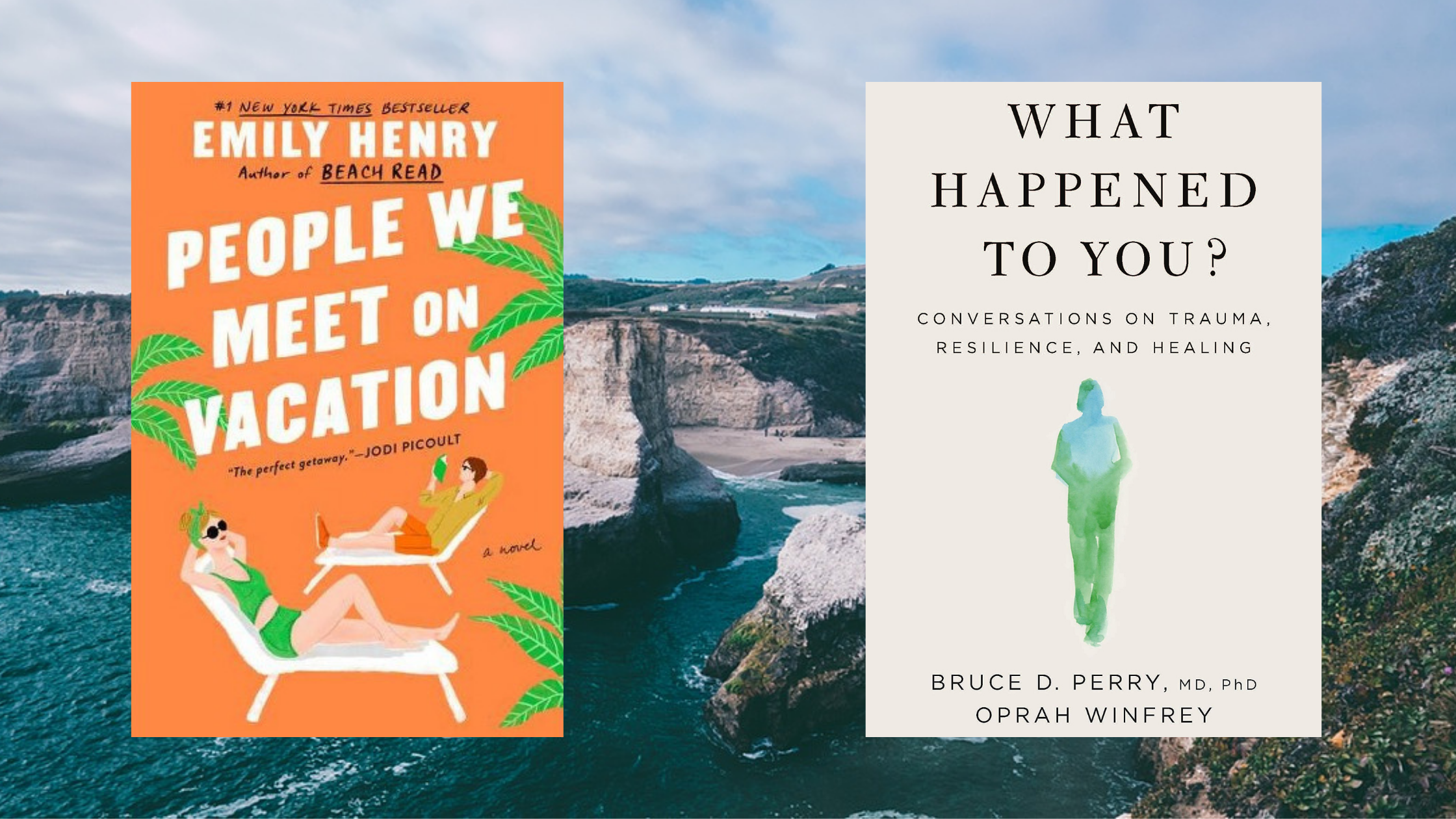 These are my reading picks through the Summer. I hope you enjoy them along with other reading options through King County Library System which is now open for in person services. All online services and resources continue to be available as well. Visit there site here kcls.com
People We Meet On Vacation by Henry, Emily
When Poppy met Alex, there was no spark, no chemistry, and no reason to think they'd ever talk again. Alex is quiet, studious, and destined for a future in academia. Poppy is a wild child who only came to U of Chicago to escape small-town life. But after sharing a ride home for the summer, the two form a surprising friendship. After all, who better to confide in than someone you could never, ever date? Over the years, Alex and Poppy's lives take them in different directions, but every summer the two find their way back to each other for a magical week long vacation. Until one trip goes awry, and in the fallout, they lose touch. Now, two years later, Poppy's in a rut. Her dream job, her relationships, her life – none of it is making her happy. In fact, the last time she remembers feeling truly happy was on that final, ill-fated Summer Trip. The answer to all her problems is obvious: She needs one last vacation to win back her best friend. As a hilariously disastrous week unfolds and tensions rise, Poppy and Alex are forced to confront what drove them apart – and decide what they're willing to risk for the chance to be together.
What Happened To You by Perry, Bruce Duncan
Have you ever wondered "Why did I do that?" or "Why can't I just control my behavior?" Others may judge our reactions and think, "What's wrong with that person?" When questioning our emotions, it's easy to place the blame on ourselves; holding ourselves and those around us to an impossible standard. It's time we started asking a different question. Through deeply personal conversations, Oprah Winfrey and renowned brain and trauma expert Dr. Bruce Perry offer a groundbreaking and profound shift from asking "What's wrong with you?" to "What happened to you?" Here, Winfrey shares stories from her own past, understanding through experience the vulnerability that comes from facing trauma and adversity at a young age. In conversation throughout the book, she and Dr. Perry focus on understanding people, behavior, and ourselves. It's a subtle but profound shift in our approach to trauma, and it's one that allows us to understand our pasts in order to clear a path to our future―opening the door to resilience and healing in a proven, powerful way.
We hope you enjoy the books I have chosen for you. Visit kcls.org to view other wonderful books that are available. Kcls.org Libraries are now open for in person service but you can still reserve books online and do curbside pick up and drop off.
Social Media Director
by Chasity Rodriguez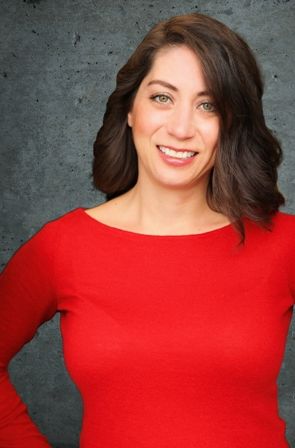 It's that time of year again for Farmers Markets and we are so excited! I have compiled a list of Local Farmers Market that are close to your home. This list covers Snohomish and Island counties so you can pick up essentials fresh from the farm at any of these locations. We sure did miss everyone last year and looking forward to seeing the newbies!
ARLINGTON
Arlington Farmers Market
10 a.m. to 2 p.m., Saturdays through Sept. 25th at Legion Park
140 N. Olympic Ave.; 360-659-5453 –  stillyvalleychamber.com/farmersmarket
BOTHELL
Bothell Community Market
4 to 8 p.m. Wednesdays, June 2nd through Sept. 29th at Park Ridge Church
3805 Maltby Road – parkridgemarket.com
COUPEVILLE
Coupeville Farmers Market
10 a.m. to 2 p.m. Saturdays through Oct. 30th next to the library
788 Alexander St. – coupevillemarket.com
DARRINGTON
Whitehorse Market
9:30 a.m. to 4:30 p.m. Friday through Sunday, through October
1180 Cascade St. – nfmd.org/wa/darrington/1010884
EDMONDS
Edmonds Garden Market
9 a.m. to 2 p.m. Saturdays through June 12th
Bell Street and Fifth Avenue; 425-774-0900 – historicedmonds.org/summer-market
EVERETT
Everett Sunday Farmers Market
11 a.m. to 3 p.m. Sundays through Oct. 31st
Downtown Everett at Hewitt and Wetmore avenues – everettfarmersmarket.com
LAKE FOREST PARK
Lake Forest Park Farmers Market
10 a.m. to 2 p.m. Sundays through Oct. 17th
Lake Forest Park, Highway 522 and Highway 104; 206-366-3302 – thirdplacecommons.org/farmers-market
LAKE STEVENS
Lake Stevens Farmers Market
3 to 7 p.m. Wednesdays, June 2nd to Sept. 29th at North Cove Park and The Mill
1808 Main St; 425-280-4150 – lakestevensfarmersmarket.org
LANGLEY
Bayview Farmers Market
10 a.m. to 2 p.m. Saturdays through Oct. 16th at Bayview Corner
Highway 525 and Bayview Road; 360-321-4302 – bayviewfarmersmarket.com
Langley Street Market
11:30 a.m. to 4 p.m. Fridays through Sept. 15th
Along Second Street – visitlangley.com
South Whidbey Tilth Farmers Market
11 a.m. to 3 p.m. Sundays through Sept. 26 and 11 a.m. to 2 p.m. through Oct. 17th
South Whidbey Tilth's Sustainable Agriculture Center
2812 Thompson Road – southwhidbeytilth.org
MARYSVILLE
Marysville Farmers Market
Noon to 6 p.m. Sundays through Sept. 26th (no market on July 4th), in the Grocery Outlet parking lot
9620 State St; 425-422-8356 – farmersatmarysvillemarket
MONROE
Monroe Farmers Market
2:30 to 7 p.m. Wednesdays May 26th through Sept. 1st at Galaxy Theatre
1 Galaxy Way – facebook.com/monroewafarmers
OAK HARBOR
Whidbey Farm & Market
11 a.m. to 6 p.m. Thursdays through Mondays through Dec. 30th across from the Blue Fox Drive-In
1422 Monroe Landing Road, Oak Harbor – whidbeyfarmandmarket.com
SNOHOMISH
Snohomish Farmers Market
3 to 7 p.m. Thursdays through Sept. 29th at Cedar Avenue and Pearl Street
425-280-4150 – snohomishfarmersmarket.org
STANWOOD
Port Susan Farmers Market
2 to 6 p.m. Fridays, June 4th to Oct. 8th, behind the Stanwood Police Station
8727 271st St. NW; 425-280-4150 – stanwoodfarmersmarket.org
SULTAN
Port Susan Farmers Market
10 a.m. to 2 p.m. Saturdays, June 5th through Sept. 25th, on Main Street at River Park.
written by Chasity Rodriguez
Social Media Director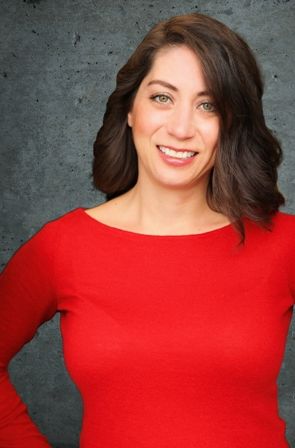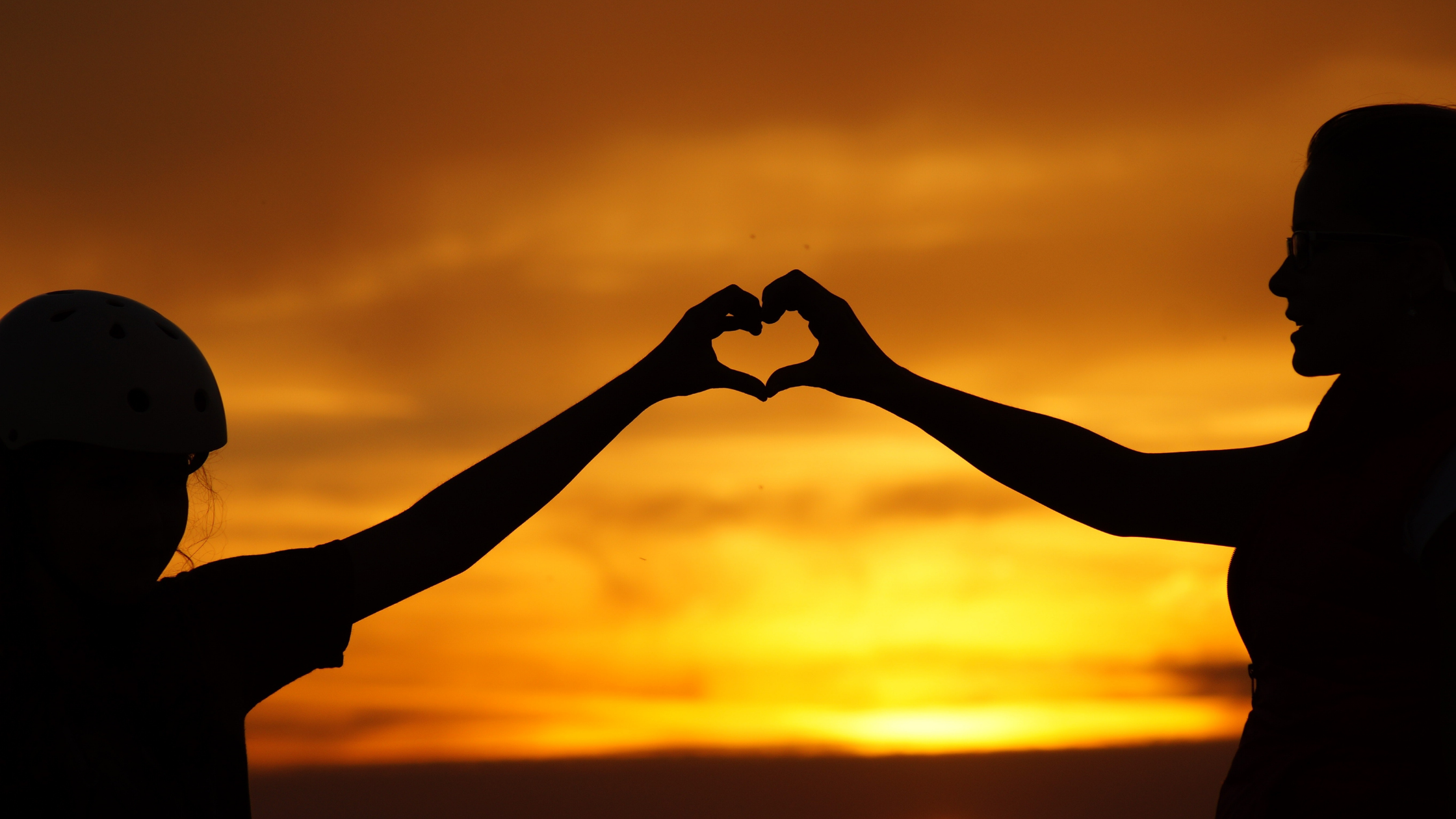 Mother's Day is a special time to celebrate moms, although we don't really need a reason to celebrate mothers because they are amazing everyday. Here are 5 gifts that we thought stood out and reasonably priced for that special mom.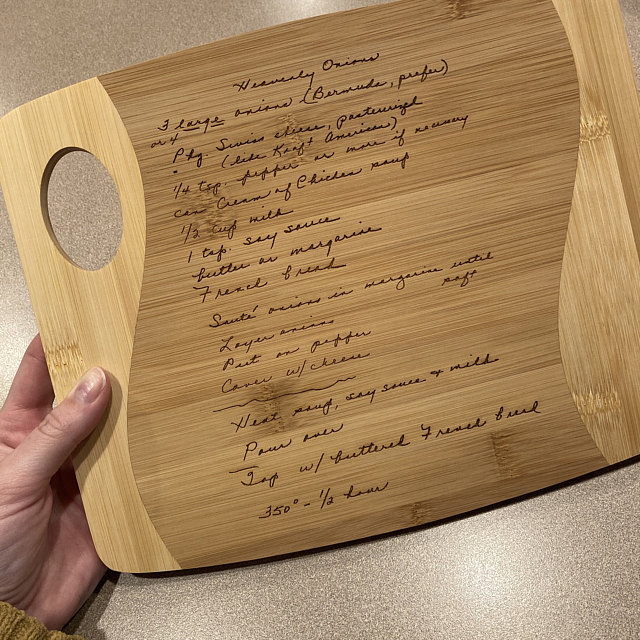 This unique gift from Etsy showcases handwriting from you or a loved one engraved on a smooth, matte wood cutting board. Your mom can hang it as a display or use it to cook in the kitchen — the bamboo composite is harder than wood and helps keep out bacteria. This runs about $45.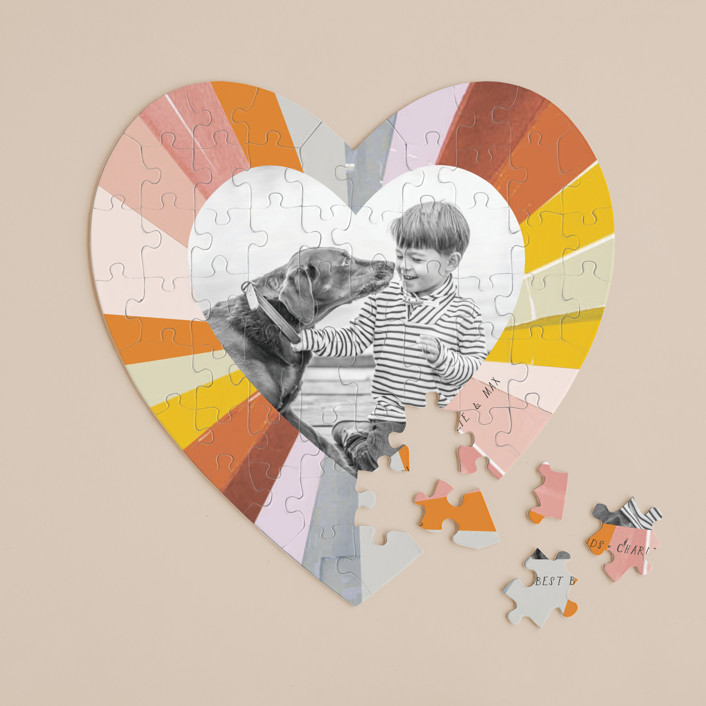 Puzzles picked up in popularity amid quarantine, so consider giving your mom a special one with a personalized photo of your choosing. This 60-piece matte puzzle also comes in a patterned drawstring pouch and hinged box with gold detailing for a beautiful presentation, and includes a reference artwork card that she can follow while building it. The price for this is also around $45.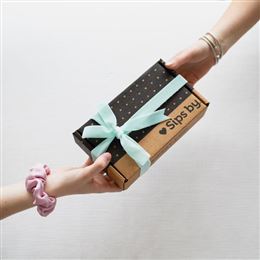 Tea is often a great gift choice — and it's hard to mess up. Sips By delivers four types of tea on a monthly basis, based on preferences and taste. Each shipment should cover about 15 cups of tea (more if she resteeps them) and the $45 gift card will cover three months of subscription. If you want to play it safe, this will be a solid choice.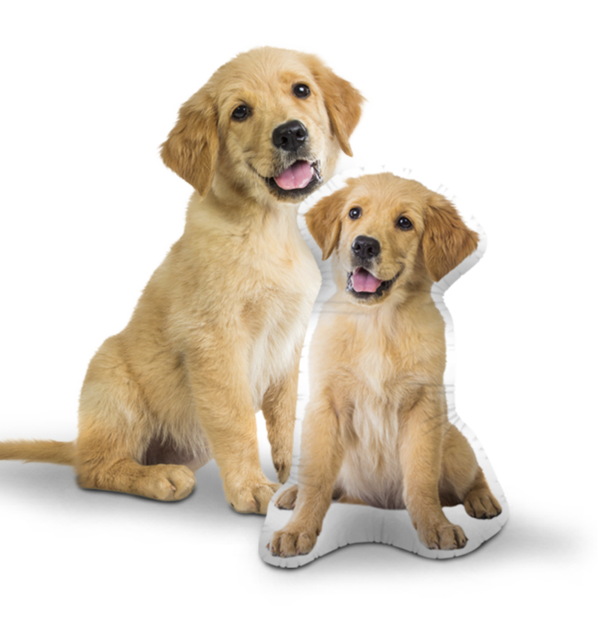 How about a Customized pillow? Every single pillow is custom made-on-demand by artisans in our their partnered factory based in Chicago, IL. Turn any favorite photo, or memorable moment into a soft, double sided and super-realistic pillow. A perfect gift for mom.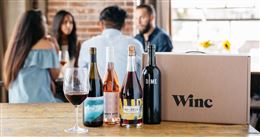 Winc's process involves a short quiz that determines her taste and with each new shipment, it learns slightly more to make more informed decisions and recommendations. If she enjoys a glass of red or white (or otherwise) every once in a while, you can be the source of that (responsible) delicious swig. There lots of offers to fit moms needs at a reasonable price.
written by Chasity Rodriguez
Social Media Director