Winter Reading List
These are my reading picks to enjoy reading through Winter. I hope you enjoy them along with other reading options through King County Library System which is offering contact-free pick up and return of physical library materials. All online services and resources continue to be available. No in-library services are available at this time. Visit there site here, kcls.org.
Oak Flat by Redniss, Lauren
A powerful work of visual nonfiction about three generations of an Apache family struggling to protect sacred land from a multinational mining corporation, by MacArthur "Genius" and National Book Award finalist Lauren Redniss, the acclaimed author of Thunder & Lightning. Oak Flat is a serene high-elevation mesa that sits above the southeastern Arizona desert, fifteen miles to the west of the San Carlos Apache Indian Reservation.
Youth to Power by Margolin, Jamie
"The 1963 Children's March in Birmingham, Alabama. Tiananmen Square, 1989. The 2016 Dakota Access Pipeline protests. March for Our Lives, and School Strike for Climate. What do all these social justice movements have in common? They were led by passionate, informed, engaged young people. Jamie Margolin has been organizing and protesting since she was fourteen years old. Now the co-leader of a global climate action movement, she knows better than most how powerful a young person can be.
We hope you enjoy the books I have chosen for you. Visit kcls.org to view other wonderful books that are available online. Kcls.org Libraries are not open yet but you can reserve books online and there are safe pick up and drop off options for you.
Written by Chasity Rodriguez
Social Media Director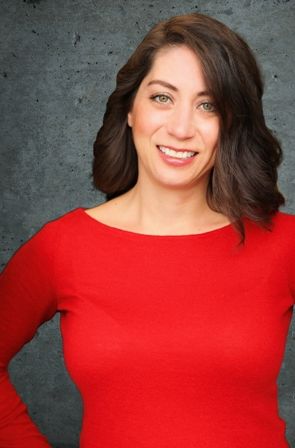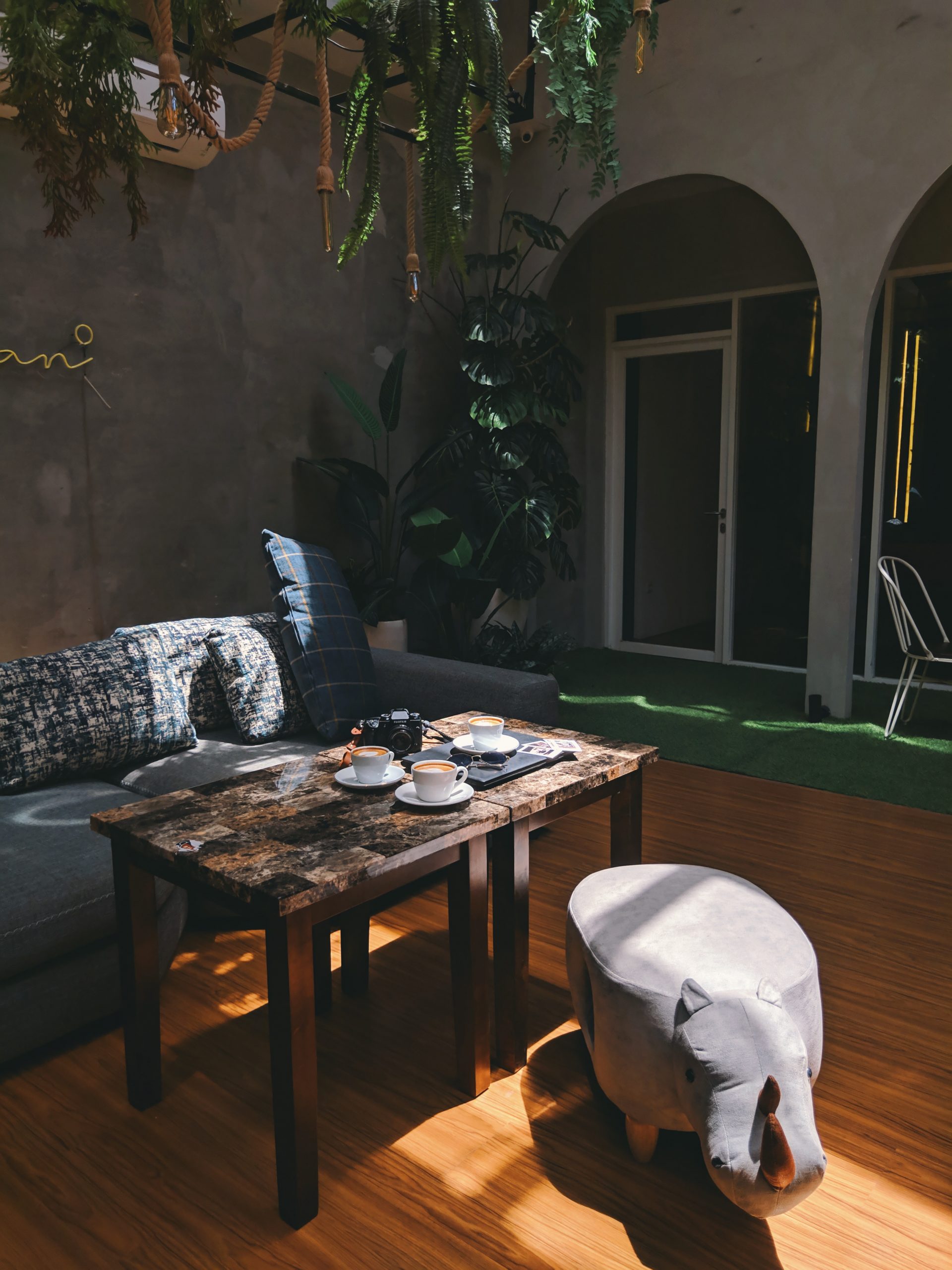 During the pandemic, outdoor space has become a premium consideration. Homeowners are sprucing up their spaces to maximize every square inch of their properties, and home buyers are reportedly giving more weight to the outdoor appeal of homes. But as the weather cools, how can you continue to take advantage of these spaces?
You can still stage an outdoor space to show off its appeal in any season, designers say. Here are few tips.
Add a fire pit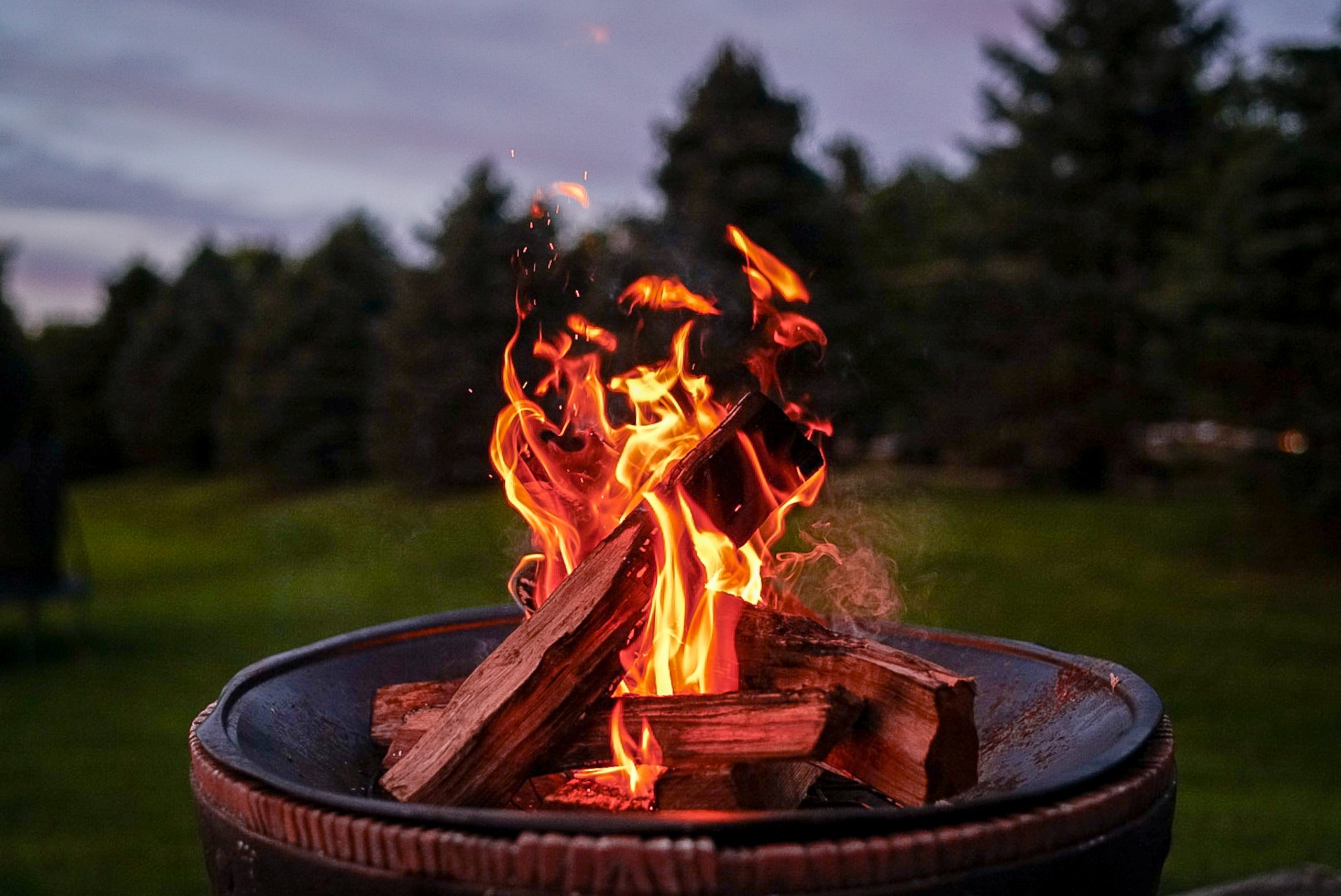 Outdoor fireplaces or fire pits are a big win once the sun goes down and the weather cools off. You can even stage the area with ingredients for s'mores.
Add plush cushions and blankets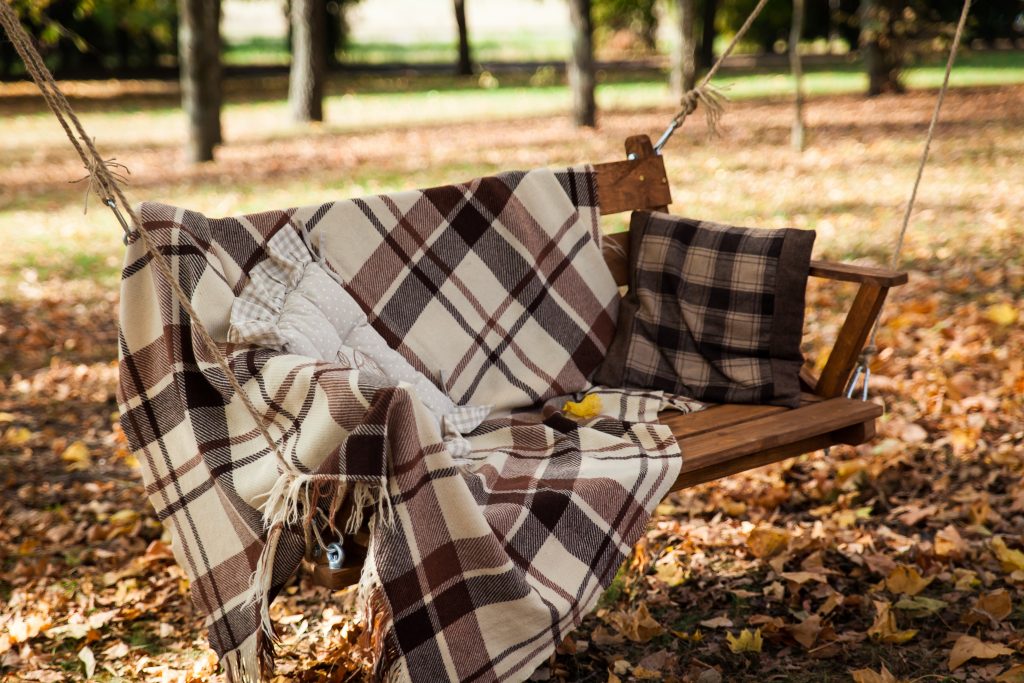 Wrought-iron or plastic deck chairs come off as cold. Add seat cushions, outdoor pillows, and a basket of warm throws. "Wool blankets are the best for regulating temperature, especially lightweight merino or cashmere ones, which make lingering on the patio or in the yard luxurious.
Add a heat lamp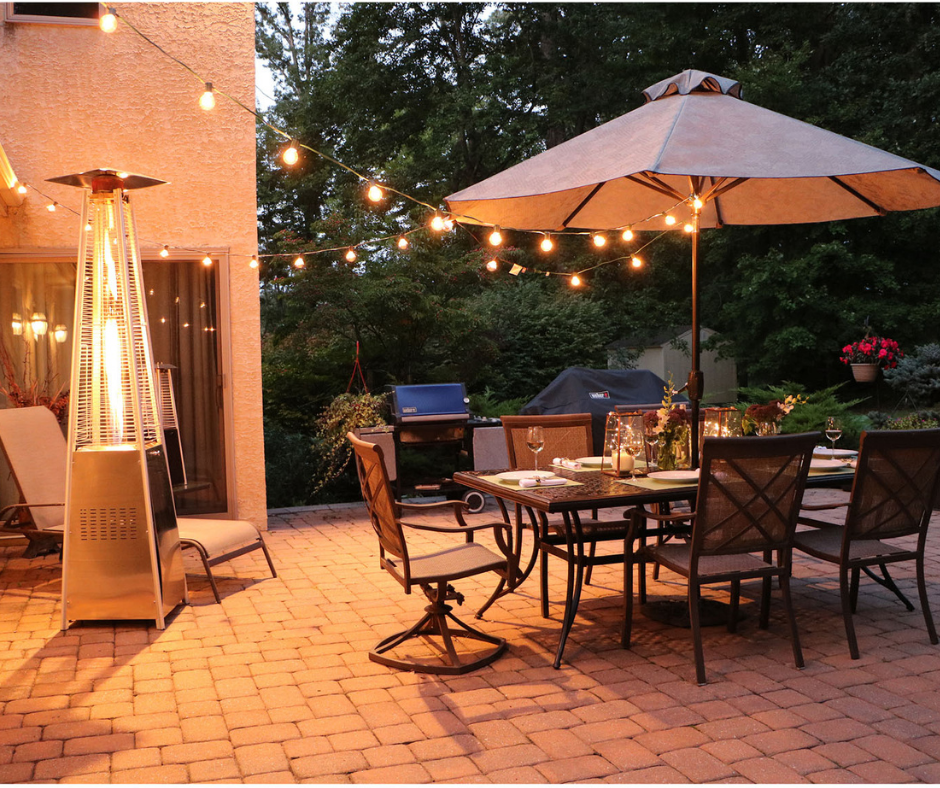 Patio heaters have become one of the hottest accessories this fall as the temperature drops. The phrase "patio heaters" has reached a record volume of searches, according to Google Trends. Standing propane or electric heat lamps, or an infrared heating device installed on a porch ceiling, can warm up a space.
Add an all-weather rug.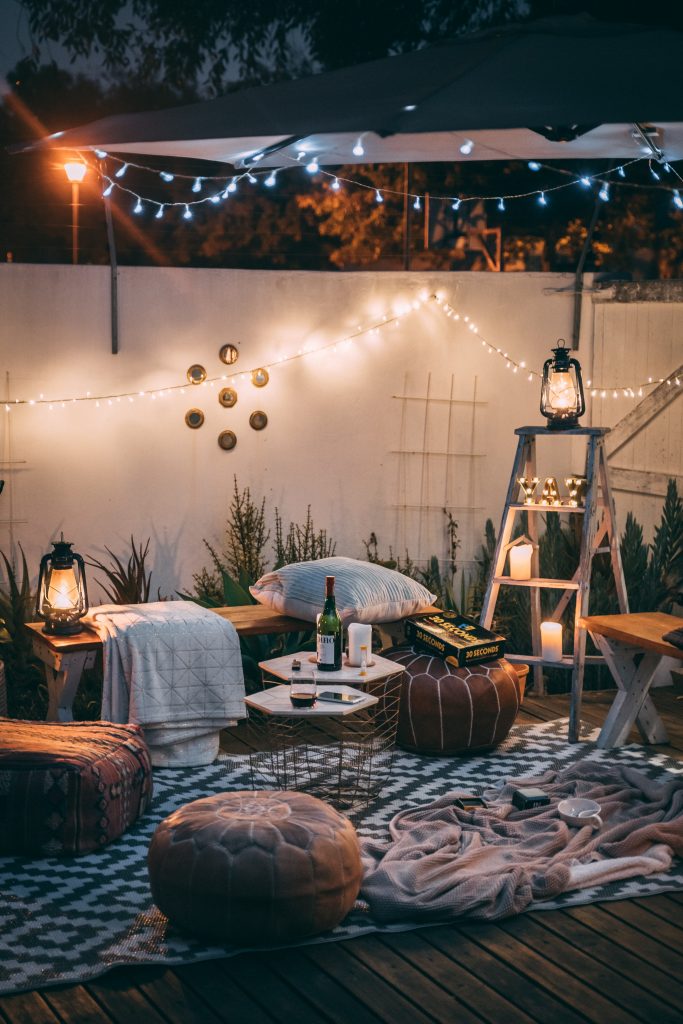 An extra layer on your outdoor space can cozy it up. All-weather rugs are made to withstand weather changes, particularly those made from polypropylene. Outdoor rugs can add something underfoot as you walk on a back deck, plus provide a pop of color to liven up the space.
Add extra lighting.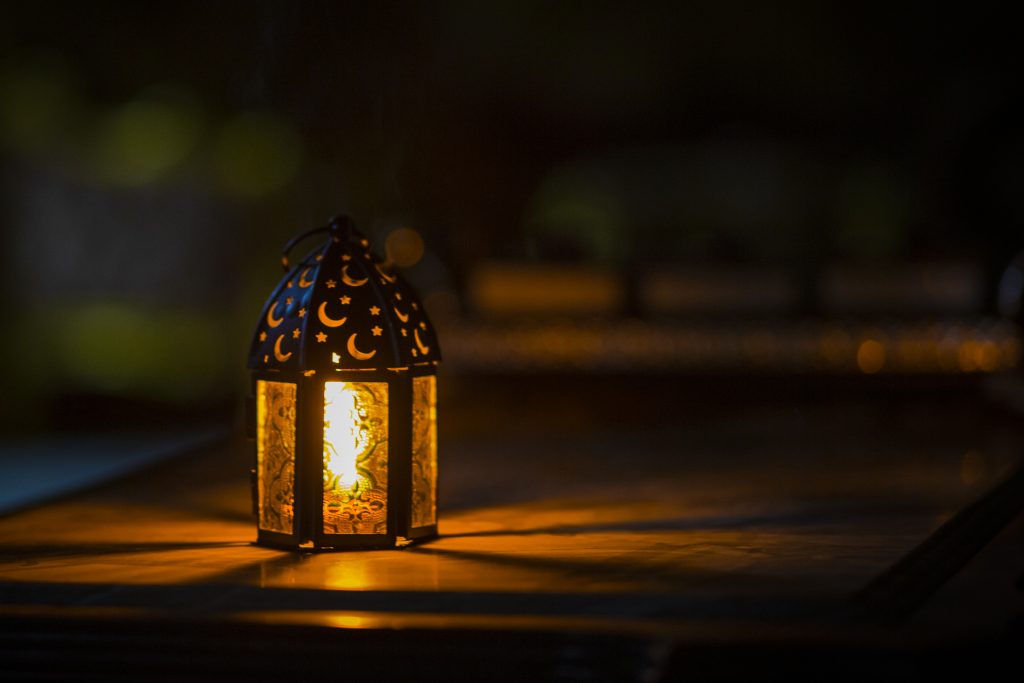 Outdoor lamps aren't going to bring in any extra warmth, but they can help with ambiance, designers say. Consider adding twinkling Edison bulb lights wrapped around the top of a pergola or a back deck; glowing lanterns or Mason jars with tea lights on side tables; or tiki torches placed strategically in the yard.
realtor.com®.
Chasity Rodriguez
Social Media Director
Windermere Mill Creek Real Estate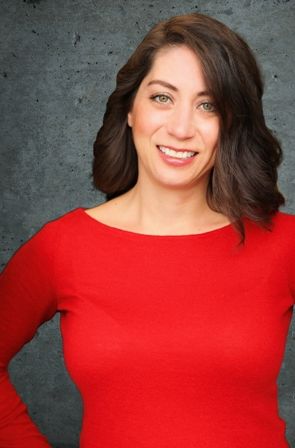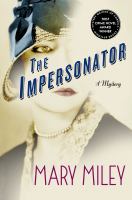 Fall Reading List
These are my reading picks through the Fall. I hope you enjoy them along with other reading options through Sno-Isle Libraries which is offering contact-free pick up and return of physical library materials. All online services and resources continue to be available. No in-library services are available at this time. Visit there site here, sno-isle.org
---
The Impersonator by Mary Miley
"In 1917, Jessie Carr, fourteen years old and sole heiress to her family's vast fortune, disappeared without a trace. Now, years later, her uncle Oliver Beckett thinks he is found her: a young actress in a vaudeville playhouse is a dead ringer for his missing niece. But when Oliver confronts the girl, he learns he is wrong. Orphaned young, Leah's been acting since she was a toddler. Oliver, never one to miss an opportunity, makes a proposition: with his coaching, Leah can impersonate Jessie, claim the fortune, and split it with him"–Dust jacket flap.
---
The Quickest Kid in Clarksville by Pat Zeitlow Miller
Growing up in the segregated town of Clarksville, Tennessee, in the 1960s, Alta's family cannot afford to buy her new sneakers–but she still plans to attend the parade celebrating her hero Wilma Rudolph's three Olympic gold medals.
We hope you enjoy the books I have chosen to put on our blog to read. Visit sno-isle.org to view other wonderful books that are available online. Sno-Isle Libraries are not open yet but you can reserve books online and there are safe pick up and drop off options for you.
Chasity Rodriguez
Social Media Director
Windermere Mill Creek Real Estate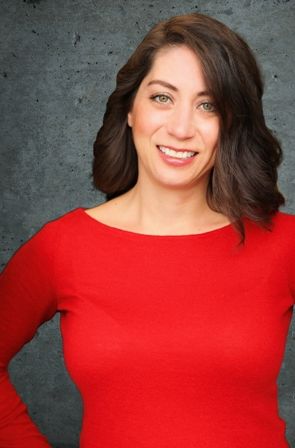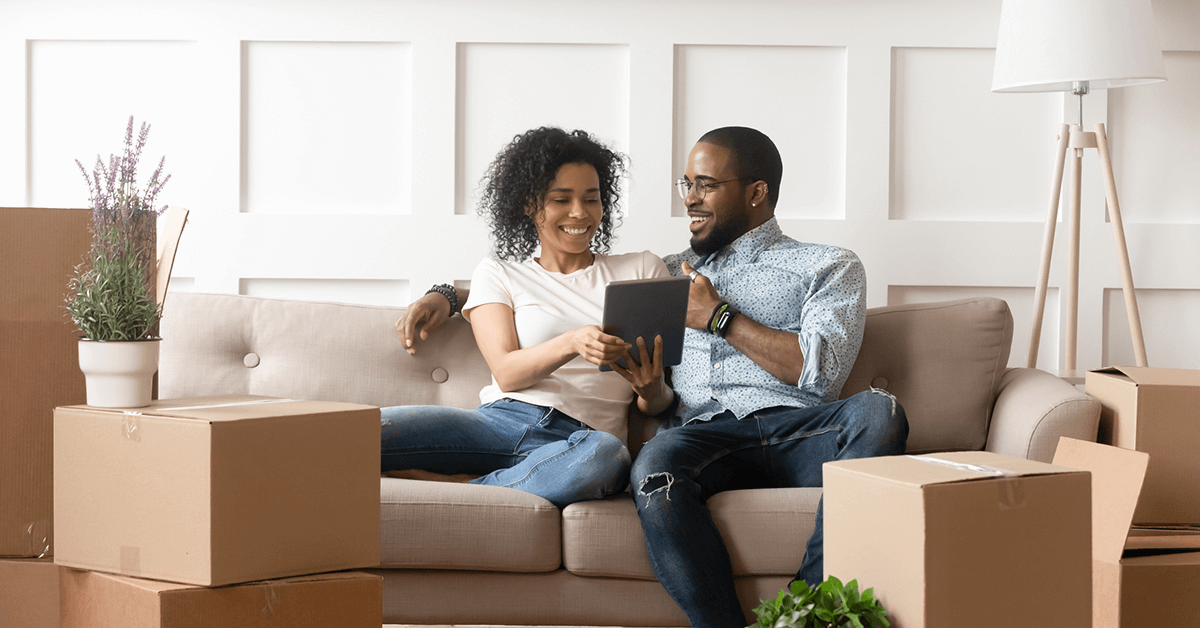 Buying your first home is typically pretty straight forward. Find a REALTOR®, secure financing, scope out homes, make an offer, and sign the papers. But when it's time to move on from that first home, the process gets a bit more complicated. Should you sell your first home before you buy your next one? If you do, where will you live in between? Can you buy a new home before you sell your old home? If you do, how will you pay for it with your money tied up in your first home? It's enough to make your head spin.
While conventional wisdom suggests you shouldn't buy a new house before selling your old home, it is possible, although riskier than selling before you buy. To decide what's right for you, consider the pro's and con's of each approach and then take the process step by step.
PROS OF SELLING YOUR OLD HOME BEFORE BUYING YOUR NEW HOME
Access to cash: Selling your old home before you buy your new home gives you cash in the bank. This means you'll have funds available for a decent down payment and you won't run the risk of having to pay two mortgages.
The possibility of a better deal: When you've already sold your first home, you'll have a clear idea of how much money you have to spend on your new home. And, without the pressure to sell quickly, you can make sure you're getting a great price when you sell. On the flip side, going into a new purchase without a contingency to sell your old home can be very appealing to sellers.
Less stress: With one deal behind you, you can focus on what lies ahead. Not having to worry about moving funds around, or paying two mortgages simultaneously, makes the path from moving from your current home to your new home much smoother.
CONS OF SELLING YOUR OLD HOME BEFORE BUYING YOUR NEW HOME
Extra unknowns: When you've sold your current home before you've bought your new home you'll need to consider where you'll live in the meantime. It can be stressful to find a temporary place to live. You may feel like a burden if you're staying with friends or family and the pressure to find a new home quickly may cause you to make a rash decision.
Additional costs: It's unlikely that your temporary housing will be able to accommodate all of your belongings. You'll need to budget for a storage locker while you house hunt. And, because you'll actually need to move twice – from your old home to your temporary home and then into your new home – you'll also need to budget for two sets of moving costs.
PROS OF BUYING YOUR NEW HOME BEFORE SELLING YOUR OLD HOME
Less of a time crunch: When you're buying your new home while still living in your old home, you won't have the pressure to move out of your temporary housing situation meaning you can relax and enjoy the home buying process. Plus, you'll have peace of mind if your new deal falls through knowing you still have your old home to stay in.
Only one move: If you wait to see your old home until you've bought your new home, you'll only have to pack up your things and move once. This will eliminate the need to budget for storage and temporary housing. Plus, if your new home needs improvements, you can stay in your old home while those updates are made and your new home is move-in ready.
CONS OF BUYING YOUR NEW HOME BEFORE SELLING YOUR OLD HOME
Financing can be tricky: With your funds tied up in your old home, coming up with enough cash for a down payment, especially if you're moving into a more expensive home, can be difficult. While there are ways to overcome this hurdle (see below), this is a big challenge many current homeowners try to avoid. In some cases, you may not qualify for a new mortgage if you have an existing one.
Additional costs: If you've bought a new house before selling your hold home there will be a period of time where you're paying two mortgages. Not only that, but you'll also be responsible for two sets of taxes. Both of these scenarios should be budgeted for ahead of time.
More stress: Figuring out financing can be a huge stressor. You also need to consider what to do if you don't sell your house right away. You can rent your old home while it's on the market to help cover some of your monthly payments, but being a landlord comes with its own set of issues. The pressure to sell might make you accept a lower offer on your home just to be done with it.
STEPS TO BUYING YOUR NEXT HOUSE
Deciding whether you want to buy first or sell first is just one step on the road to owning your next home. No matter which route you take, these steps will help guide you through the process:
Assemble your team: With so many variables to consider and paperwork to manage, finding a skilled REALTOR® can eliminate a lot of stress and help you buy and sell with confidence. William Fastow, an associate broker with TTR Sotheby's International Realty in Washington, D.C. told Bank Rate, "Working with a really experience REALTOR® makes a huge difference. There are a lot of moving pieces, so you want to work with someone who has a proven track record in your market and experience across both buying and selling."
Figure out your financing: In a perfect world, you'd have concurrent closings, selling your old home in the morning and closing on your new home in the evening. But things rarely go that smoothly. And, if you're buying before you sell, you may have to get creative to free up funds. Darrow Wealth Management lists these six ways to finance the purchase of your new home while selling your old home.
Home equity line of credit (HELOC) or home equity loans: Home equity loans are essentially a second mortgage that provides you with cash. Your lender can help you decide if this is an option for you.
401(K) loan: With some 401(k) plans, you're permitted to take out a loan under the plan. Often, with this type of loan, your debt ratio isn't affected because lenders see 401(k) loans as borrowing from yourself. However, if you're taking out a large sum and won't be able to pay it back quickly, this strategy may leave you worse off in the long run.
Cash-out refinance: Similar to a HELOC, a cash-out refinance allows you to turn your current equity into cash. However, instead of placing a second lien on your home, this option pays off your first mortgage and sets you up with a new one. There are closing costs associated with a cash-out refi, so make sure you fully understand the terms before committing.
Gifts: Who doesn't love free money? If you have someone willing to assist you in the form a monetary gift, you'll need to have the donor sign an agreement stating the amount won't be repaid. You and your donor should speak with a tax professional since the IRS may tax the gift depending on the amount.
Less than 20% down payment: You may be able to secure a loan without a 20% down payment. Standards vary by lender and state, so talk to a mortgage professional for guidance int his area.
Use a sale-leaseback contingency: This is a common strategy used to negotiate a deal. Darrow Wealth Management states, "A seller may request a sale-leaseback to (literally) buy them some more time to purchase a new home after selling theirs." The buyers and sellers must agree on the terms.
Negotiate the timeline: Whether you're selling first or buying first, working out a timeline that works for both the buyer and the seller is an essential part of a successful deal. Mark Pire, a REALTOR® with Berkshire Hathaway HomeServices in New Canaan, Connecticut says, "Making sure you can close on the same date is a huge part of negotiating our terms."
Expect the unexpected: Planning for the worst-case scenario allows you the flexibility to walk away from a deal you're not happy with or bounce back if a potential buyer backs out with a minimal loss. Knowing that things might not go as planned and having an idea of how to deal with temporary housing, extra moving costs, or hold-ups with financing will give you peace of mind as you make your move.
Moving from your old home into your new home is a different process for everyone and what might be right for you may not be right for your neighbor. Working with a REALTOR® to understand your options and support you in the complicated process of buying and selling will help ensure you're happy in your new home.
July 2020
Blog Post created by Chasity Rodriguez
Social Media Director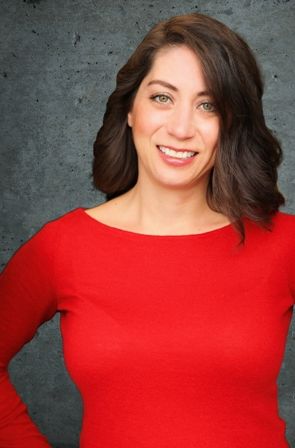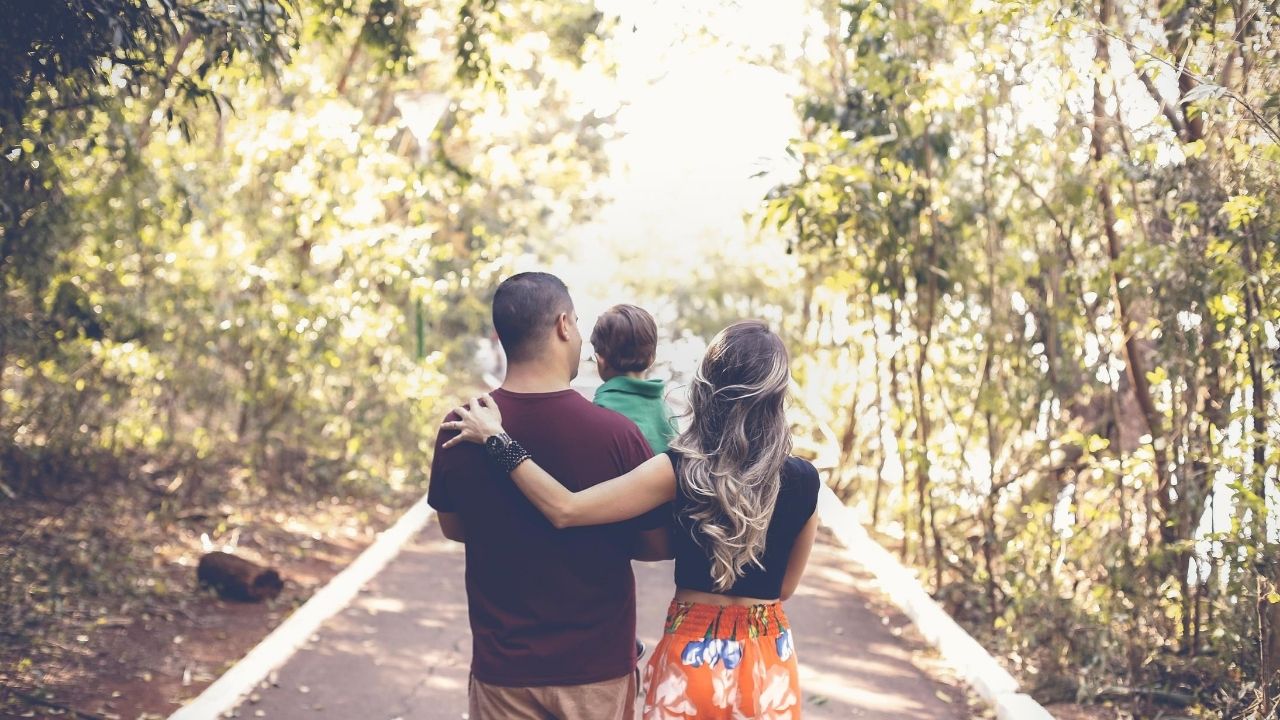 September usually means the end of summer and the beginning of fall. But I feel like people have a lot of trouble figuring out what to do for fun because of all of the changes that are going on. Usually school is just starting, people are just getting back from their Labor Day trips or their last big summer outings of the year, and trying to come up with fun things to do to entertain both yourself and the kids is just that much harder than anticipated. Well let me help you out with some fun and relaxing ideas that your whole family will enjoy!
Go Blueberry Picking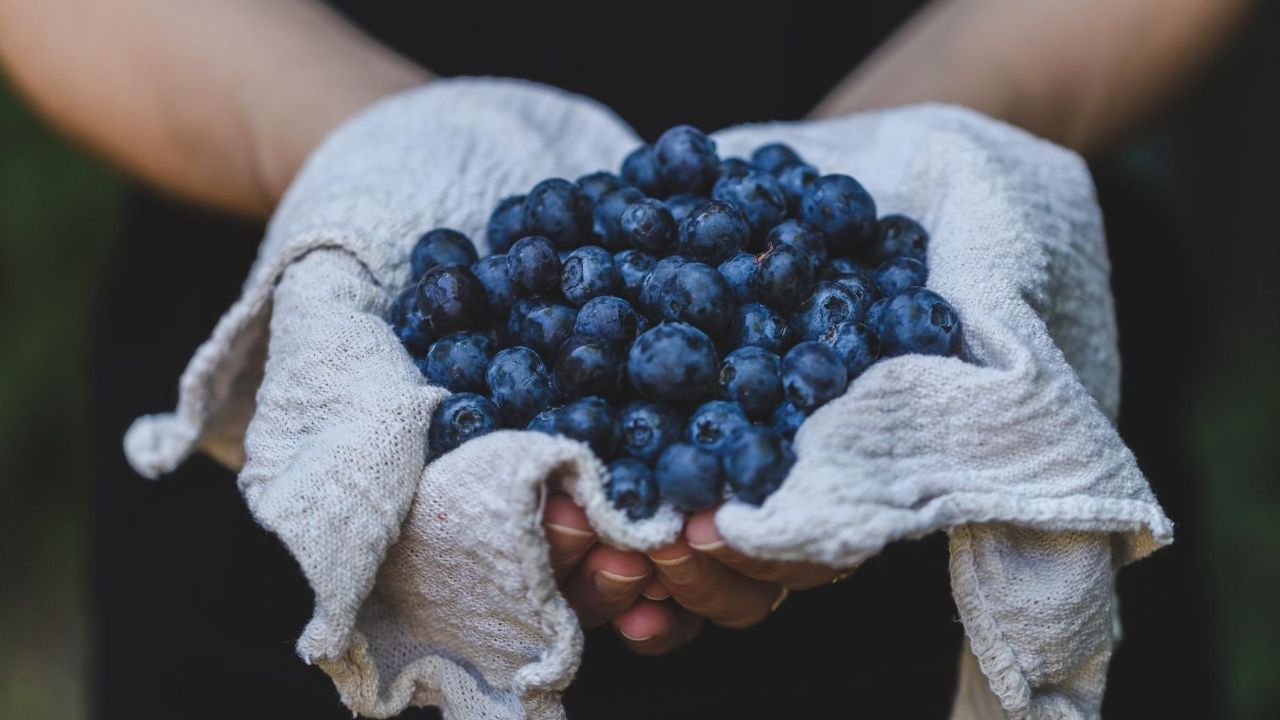 Growing up, one of my neighbors had a bunch of blueberry bushes on their property and they usually let us come and pick blueberries every year. It was always one of my favorite things to do! Besides, there's no better way to make blueberry pancakes than with freshly picked blueberries! Luckily, there are plenty of U-Pick farms in Western Washington and quite a few here in Snohomish County! Blueberry Farms are not just great for picking blueberries though! They are also a great place to go and get some family pictures! So make sure you bring your camera to capture all of the memories your family is going to make! Please make sure you are following the guidelines that are in effect right now due to COVID-19 if you do choose to go out and spend the day on the farms. A couple of the Blueberry farms I would suggest checking out would be Mountainview Blueberry Farm which is located in Snohomish and Blueberry Beads which is located in Bothell and is hosting their grand opening on September 1st, 2020. Not only is Blueberry Beads a great place to go for getting blueberries but they also sell beads and other crafting materials. It is definitely a place you are going to want to check out! 
Check Out Donut Fest Seattle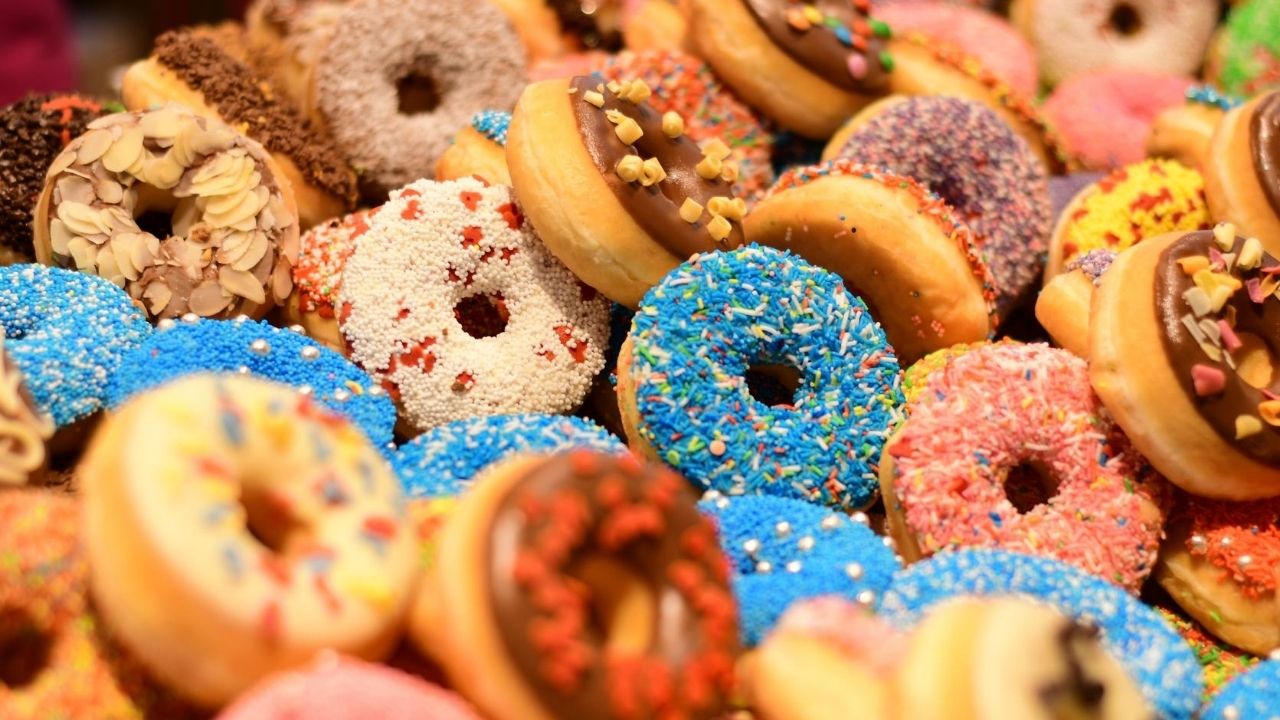 Happening on Sunday September 13th, 2020 is the Donut Fest Seattle! What better way to spend a Sunday than munching on (a few) donuts with the family? This event is being held by Food + Travel at Peddler Brewing Company in Seattle and tickets range from $10-$25. The best part of this festival? Not only is it about donuts, but it is also about beer! So if you're over 21 you can partake in some beer tasting too! They will have quite a few activities to do other than just eating donuts and drinking beer too! If you get a general admissions ticket you can take part in things like voting in the Best Dessert contest, taking photos at their photo booth, and the opportunity to buy some Donut Fest swag. If you get VIP tickets though you can do all of that stuff while also getting a gift bag and also have the chance to win prizes in the games going on! For more information or to buy tickets click here
Take a Trip to Leavenworth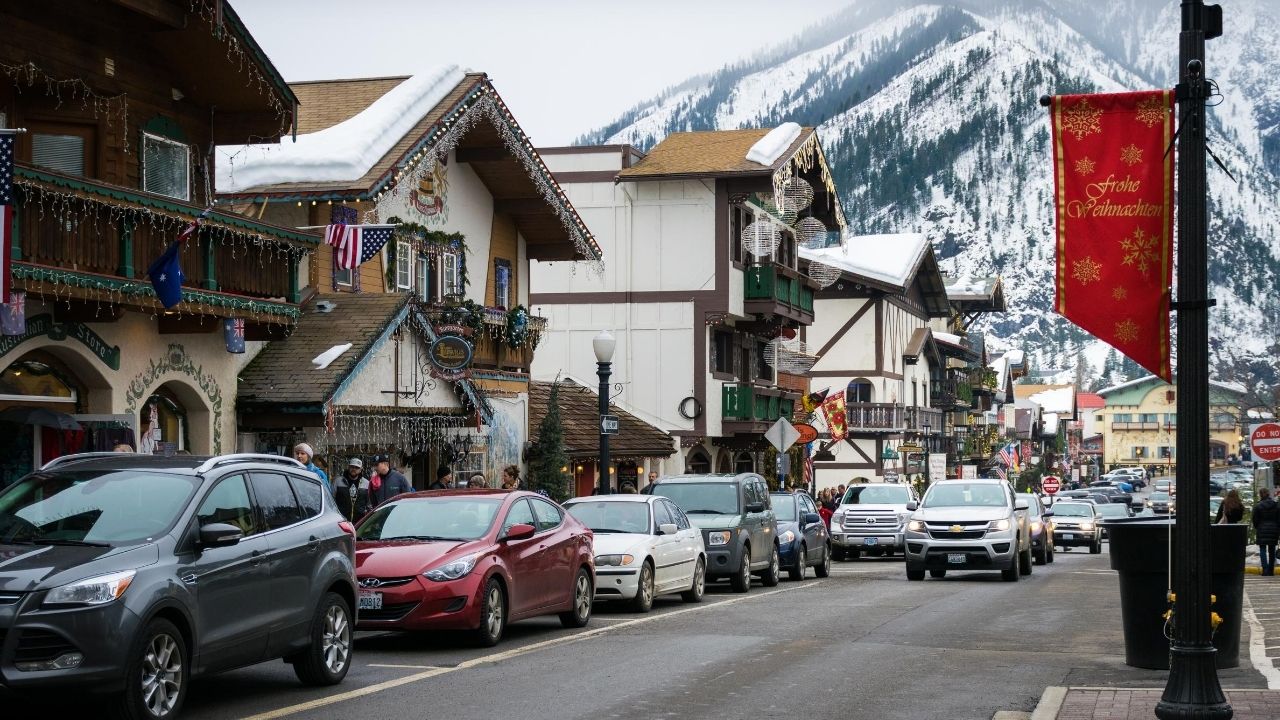 Another fun thing to do with your family this summer is pack everyone in the car and visit Washington's own little piece of Bavaria, Leavenworth! Things in Leavenworth are looking differently this fall because of the COVID-19. This year they had to cancel the annual Autumn Leaf Festival. This is Leavenworth's longest running festival that started in 1964, and it is actually the original festival of Leavenworth.So usually there is a huge celebration with a parade and they have a yearly announcing of the Royal Lady of the Autumn Leaves. Even though this year's autumn festival is cancelled, they are already working hard to make 2021's Autumn Leaf Festival better than ever! Even though the Autumn Leaf Festival is canceled this year, there are still a lot of fun things to do too. Every Thursday in September they have a community Farmers Market happening from 4pm-7pm. And every Friday-Sunday they have the Village Art in the Park happening from 9am-6pm, where they showcase both amateur and professional artists from the Northwest. I think the best part about visiting Leavenworth in the fall though is seeing all of the green leaves change to orange! And if you are able to take State Route 2, you are in for a beautiful drive! 
Take Your Pup to the Pumpkin Patch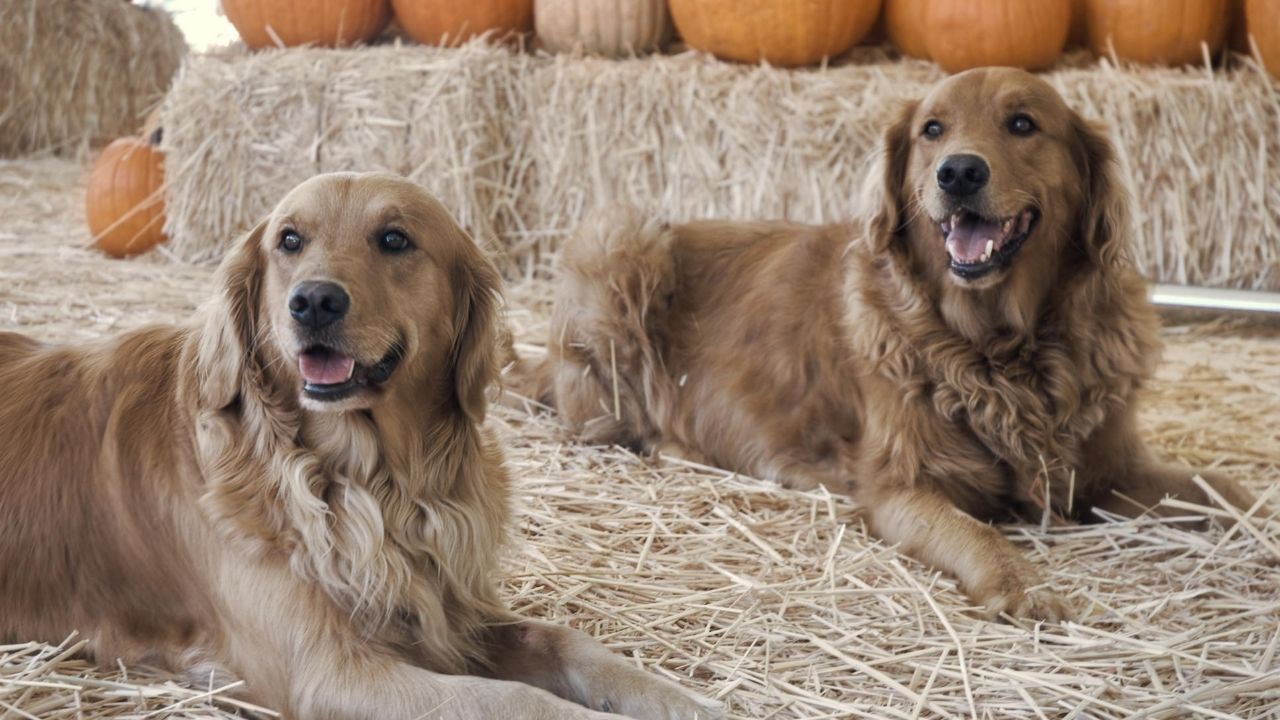 On Sunday September 20th and Wednesday September 30th at Craven Farms in Snohomish, WA, come hang out to celebrate their second annual Pooches in the Patch! For this event Craven Farms allows families to bring their dogs with them to spend the day relaxing while taking in the farm scenery. September 19th is also the opening day to their Fall Festival so you can expect a lot of exciting things going on if you choose to visit on the 20th! They will have tons of activities to do like a corn maze, a pumpkin patch and plenty of games too! Admission is free but there are still some activities you will have to pay for if you want to participate in them. Also please be respectful to the restrictions they will have this year due to COVID-19.
Go to Your Local Farmers Market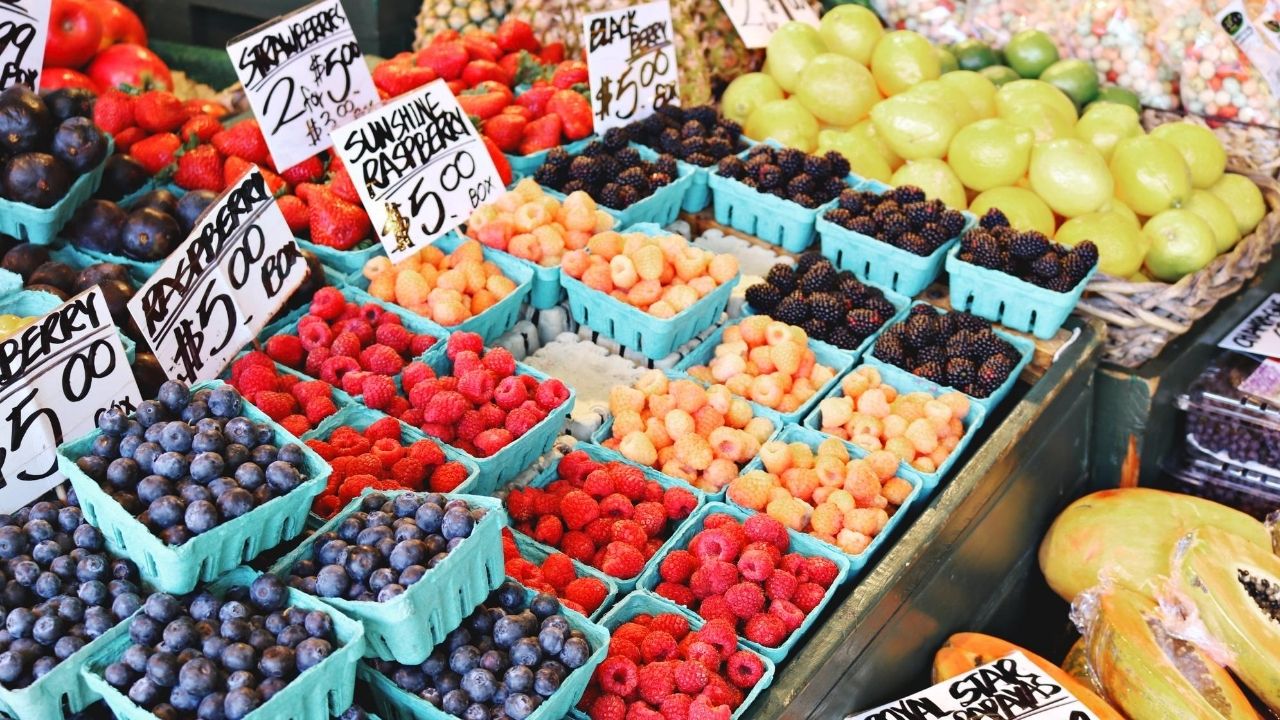 Another fun thing to do with the whole family is spend the afternoon at the farmers markets. Where else can you spend the afternoon getting outside to support local businesses and artists, while also getting some nice, fresh produce? September typically is the last month most places have farmers markets here in Western Washington but I'll tell you some places you can still go and check out! Monroe has their farmers market going until September 30th and it falls on every Wednesday up until then. It is held in the Galaxy Theater parking lot and is being held 3pm-6pm. Head a little down south to Burien and you can hit up their farmers market. The Burien Farmers Market is a year round farmers market and it occurs every Thursday from 11am-6pm. If you are near the Lake Forest Park area,they have a farmers market every Sunday up until October 18th, 2020. The Lake Forest Park farmers market is held 10am-2pm in the Town Center.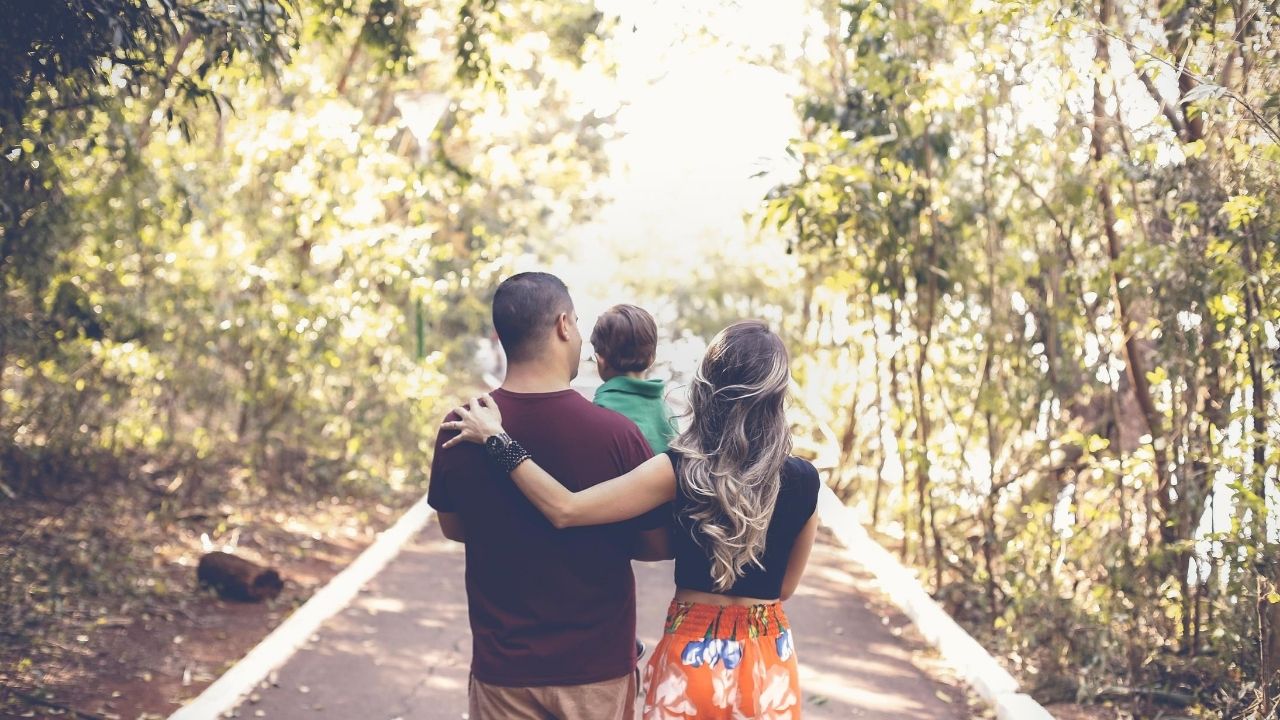 This list is just some of the fun things you and your family can do this September! There's a whole more going on so make sure to check your local Facebook events pages to see what else is happening around you this month! The beginning of a new season always brings on a bunch of new activities, so get out and get your adventure on!
Written by Nikki Allen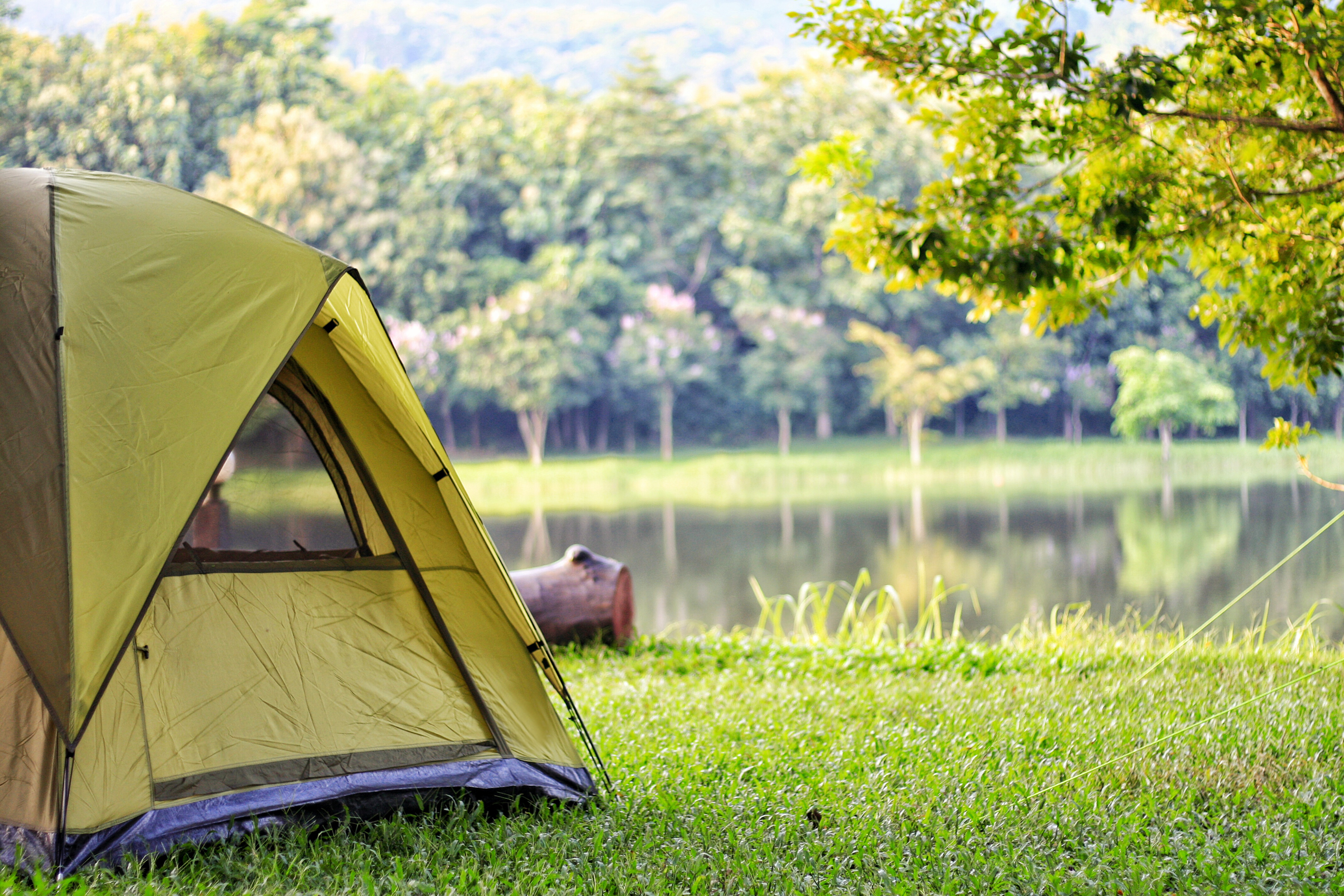 In my last blog post, I told you about the top 5 (in my opinion) campgrounds in Western Washington Click here to check it out, if you haven't already. Not only do i tell you where to go when camping in Western Washington, i also tell you what the best activities to do while staying at each campground. Well in this blog post, I will be doing the same thing, just in Eastern Washington. If you are looking for new places to go then you will definitely want to read on!
1. Steamboat Rock State Park, Electric City, WA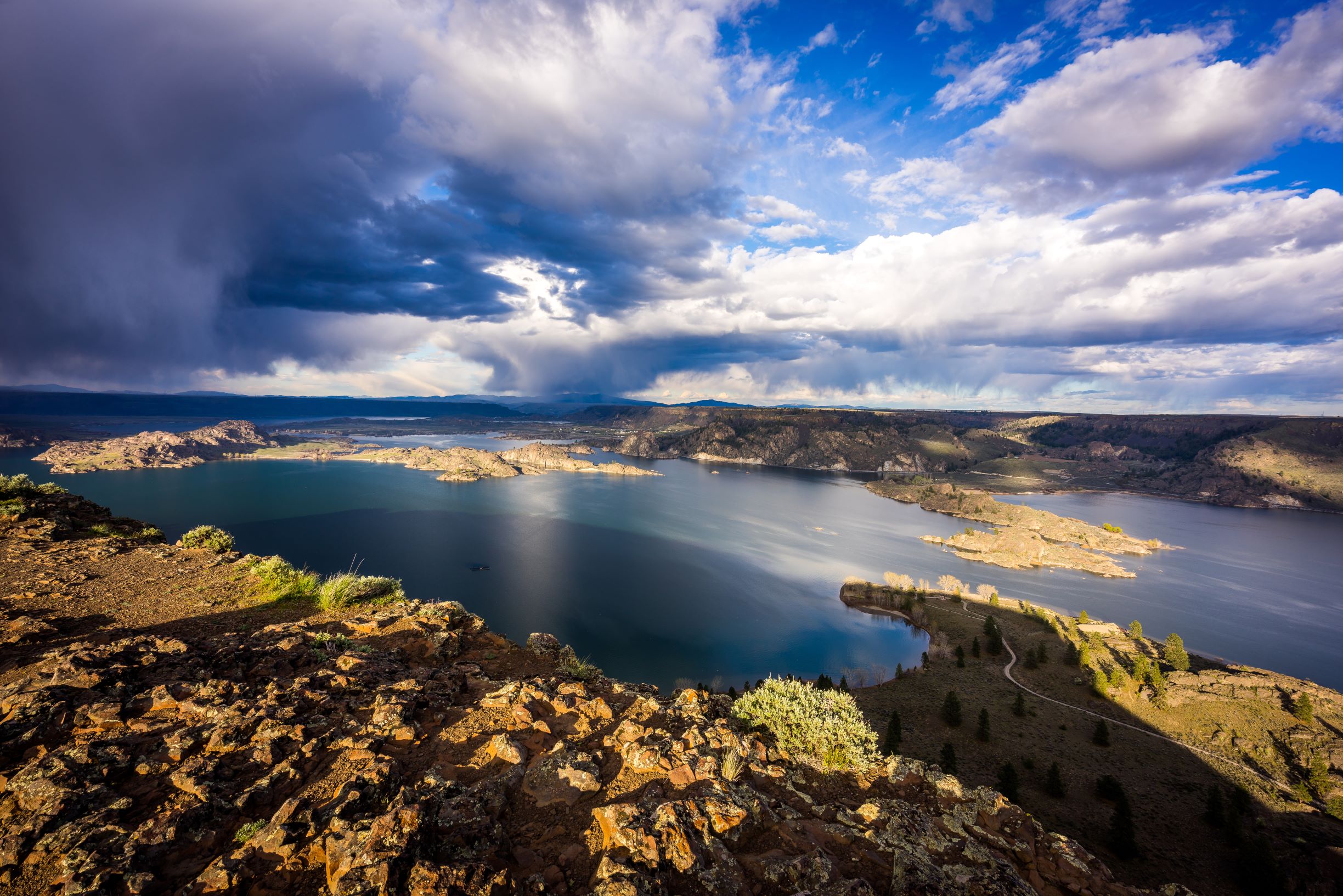 This campground that's located at the north end of Banks Lake spans over 600 acres! There are over 13 miles of hiking and biking trails and 10 miles of horse friendly trails. ALl of these trails go through the Northrup Canyon. If getting out on the water is more your thing then you'll love the fact that there are over 320 feet of dock and seven watercraft launches. Water activities include fishing, off of the fishing pier or wherever you can find a spot. If you bring your boat you can even enjoy some nice waterskiing on Banks Lake. Or just come to spend the day on the beach and do some swimming. If you want to do some camping and spend more than the day here, you can do that as well! The campground here features 162 campsites and 3 cabins that are available for rent. 
To make reservations click here: https://parks.state.wa.us/590/Steamboat-Rock 
2. Potholes State Park, Othello, WA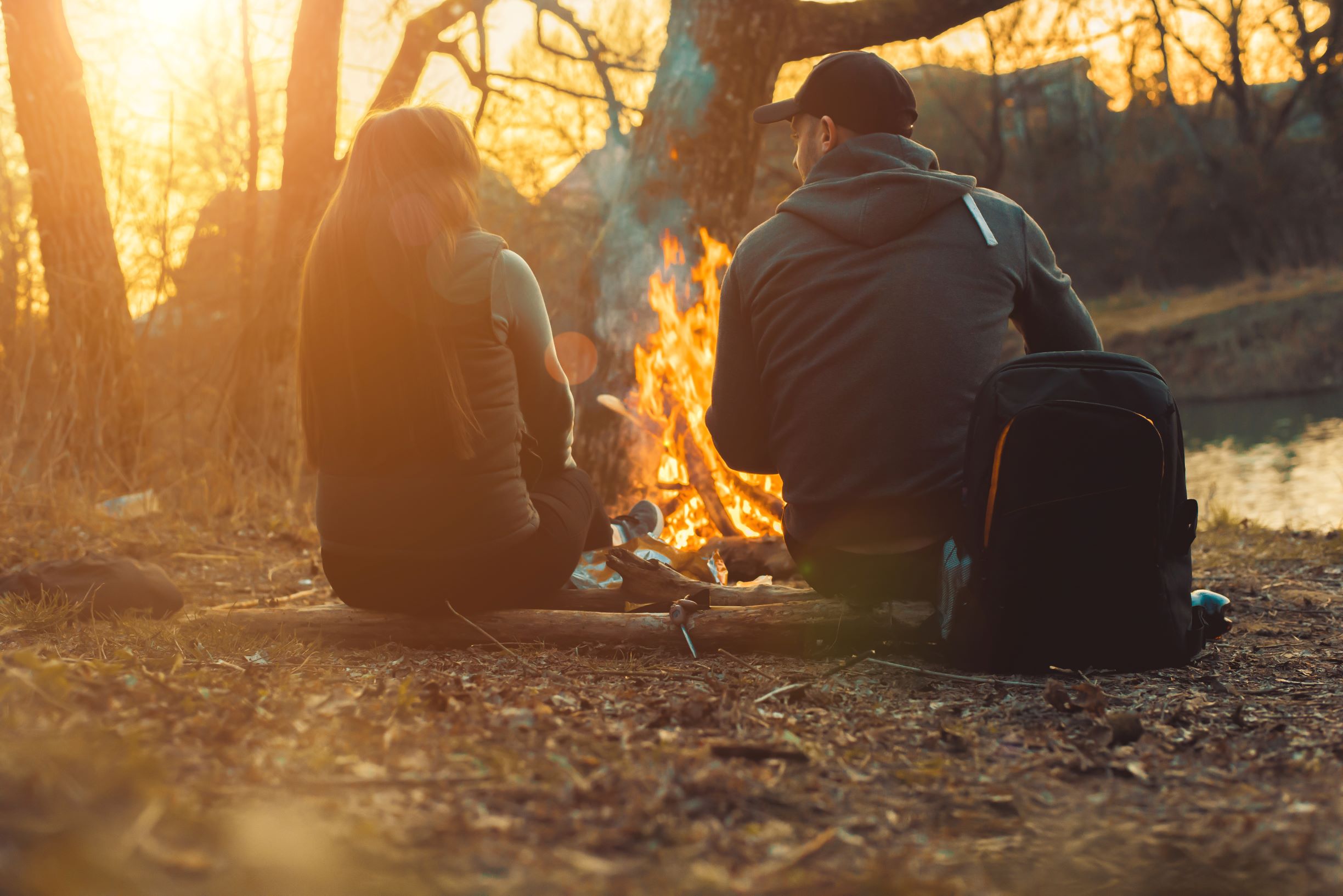 The tiny lakes that are referred to as "potholes" in Othello, Wa were made back in the Ice Age from melting glacier water. Later they were filled in when the O'Sullivan Dam was built in the late 1940s. Now, the potholes make up most of the O'Sullivan Reservoir and are a popular camping and fishing spot during the summer. There's plenty to do either on land or water, which is one of the reasons it is so popular. If being out on the water is what you're looking for you can swim off the beach or bring your boat and enjoy some time on the lake. You can also bring kayaks and paddleboards. If you'd rather stay ashore, you can bring your fishing pole and take part in the year round fishing that they offer. If you'd rather just admire wildlife instead of catching it, more specifically birds, then you're in luck because Potholes State Park is a great place for bird watching too. The actual campground itself has 121 campsites and five cabins for rent . 
To make reservations click here: https://parks.state.wa.us/568/Potholes 
3. Lincoln Rock State Park, East Wenatchee, WA
Lincoln Rock State Park gets its name from a rock that is located on the other side of the Columbia River that looks just like Abe Lincoln. This state park has a lot to offer too! It's a large campground with plenty of space in between each campsite so you don't feel crowded and has 3 main sections to camp in. The lower part which is closest to the playground and boat launch is shady and offers a lot of great sites for tent camping. There's another section that is also on the lower side of the park that is next to the cabins. There are 4 standard cabins and 8 deluxe cabins that you can rent. The last camping area is just up the hill from the cabins and overlooks the river to one side and the rest of the campground on the other. The park offers trails, plenty of water activities and huge sports fields. Bring your boat, camper, tent and any other fun thing you can think of for your stay here! This is a very popular campground so you will need to make reservations 9 months in advance!
To make reservations click here: https://parks.state.wa.us/541/Lincoln-Rock
4. Lake Chelan State Park, Chelan, WA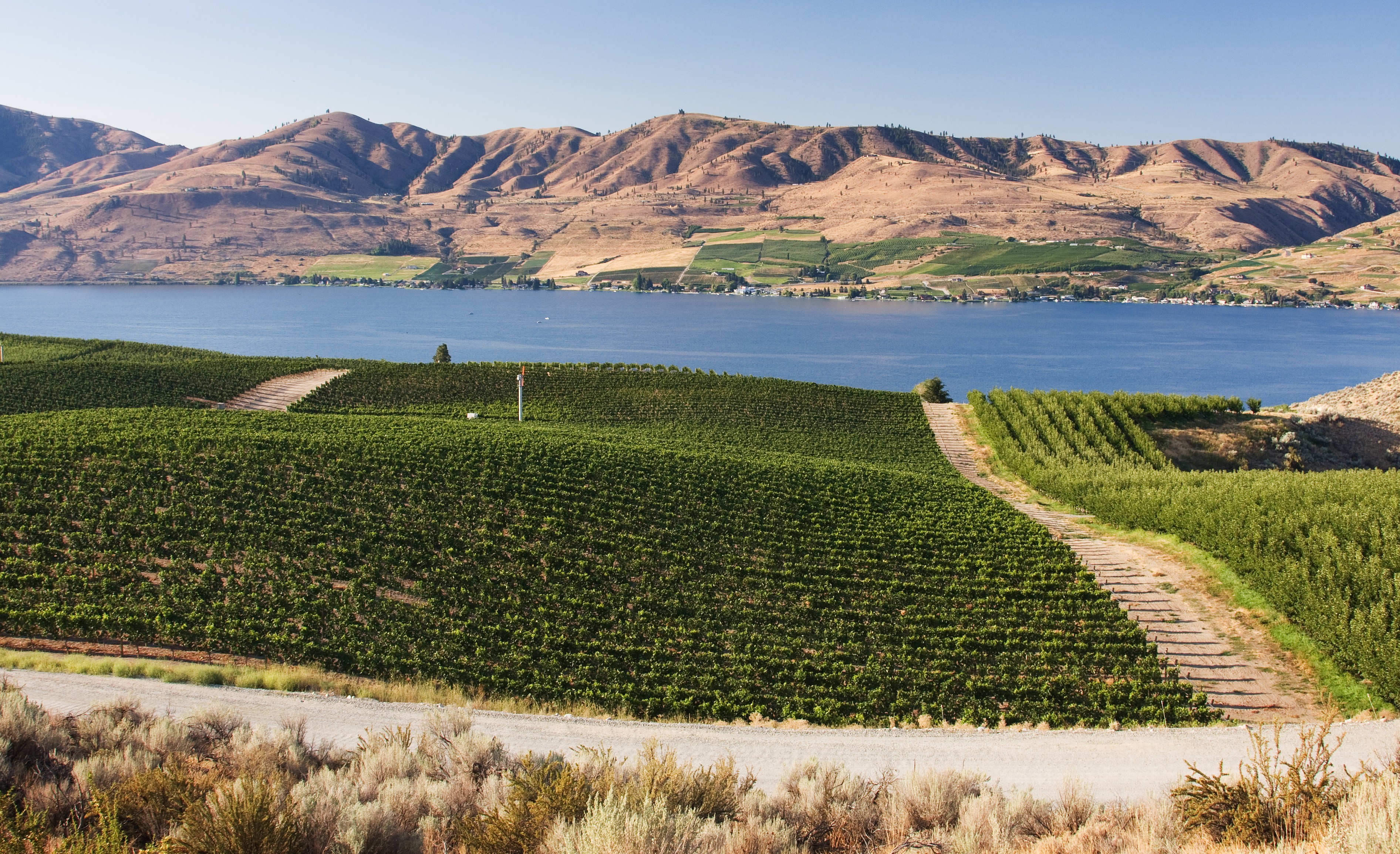 This is another campground you will want to make reservations farther out in advance, but it will be well worth the wait! With a long, sandy beach and tons of covered sheltered picnic areas, Lake Chelan State Park is a staple in many Washington State families' summer traditions. The state park itself only has a couple miles worth of trails, but the area has miles of trails to choose from. SInce this campground is right on the lake it is also perfect for boaters! Feel free to bring your kayak and paddleboard too! Usually there are kayaks and paddleboards for rent, but with COVID-19 looming over the summer of 2020, there are none available for this season. There are 138 campsites to choose from, but no cabins for rent. If you are looking for a relaxing weekend on the lake, Lake Chelan State Park is the place to go!
To make reservations click here: https://parks.state.wa.us/531/Lake-Chelan
5. Lake Wenatchee, Leavenworth, WA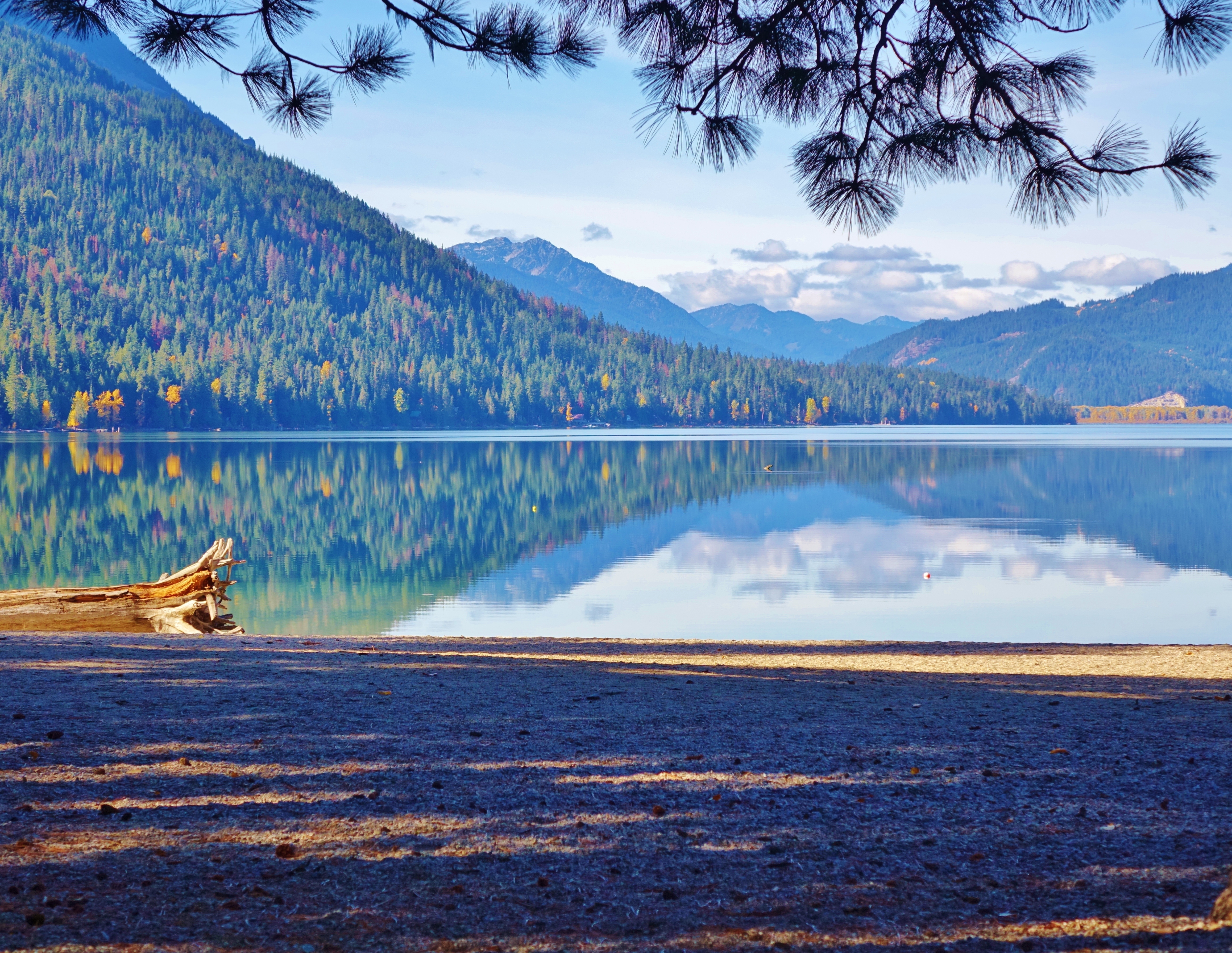 This campground is open year round and sits right on the lake. Bring your boat, kayak, paddleboard or fishing gear! In the summer you can do the usual swimming and boating on the lake. Or fishing off the docks. If you would rather spend your days hiking, there are plenty of opportunities for that too, as you are in the heart of the Cascade Mountains. You can also play golf, go mountain biking or even play volleyball. Some fun winter activities you can choose from are snowmobiling and dog sledding. You can also choose to do some casual skiing or if you're feeling more adventurous take part in cross country skiing. The campground itself has almost 200 campsites to choose from too! The best part of this campground is it is just outside of Leavenworth, which is Washington's famous Bavarian getaway! It is the perfect place to visit if you want some good beer and bratz! Along with a lot of other popular attractions like white water rafting and mini golf.
To make reservations click here: https://parks.state.wa.us/535/Lake-Wenatchee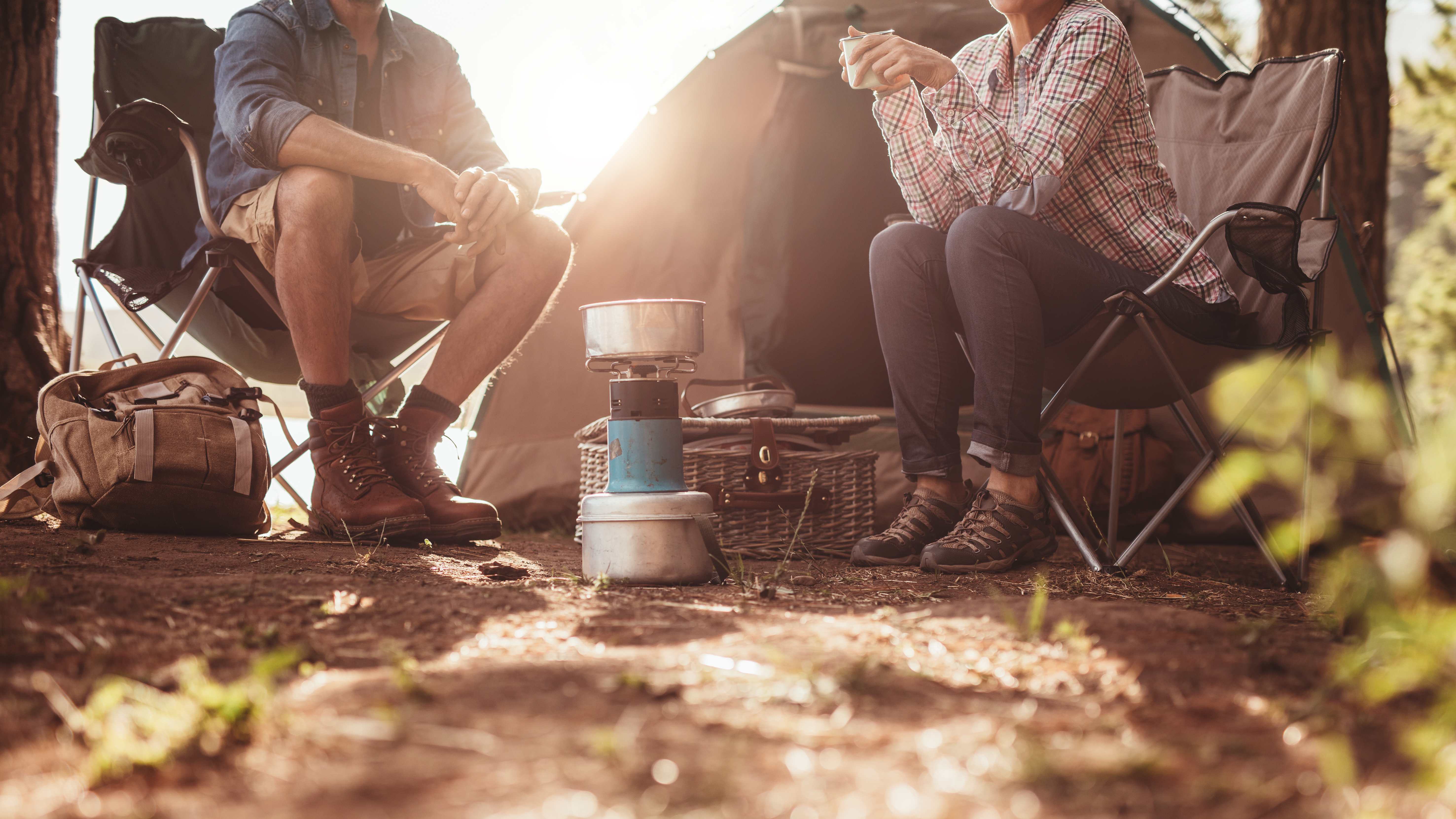 Now that you have more ideas on where to go and what to do in Eastern Washington, it's time to get out and explore!
Written by Nikki Allen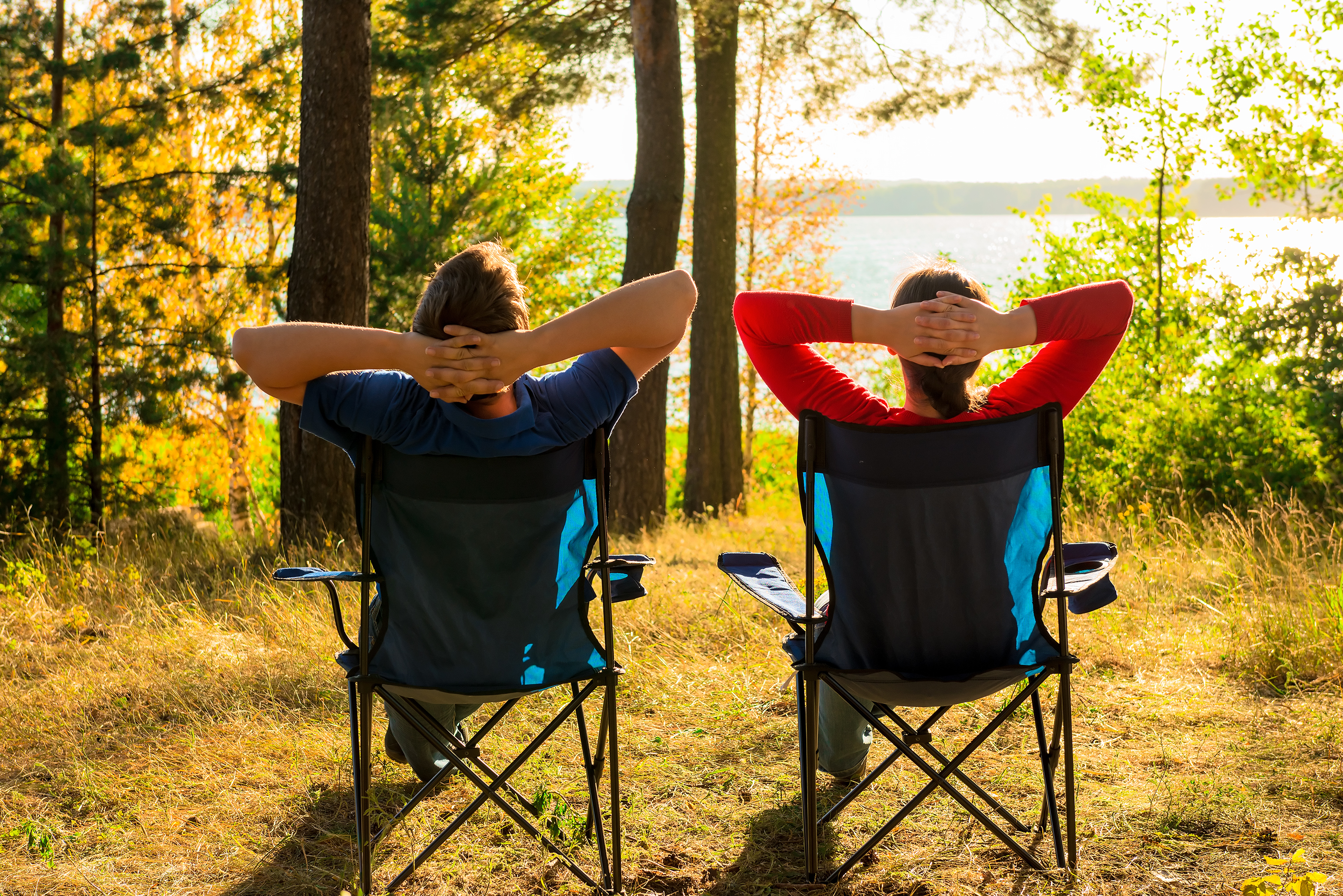 Now that we are in phase 2, we can really start to think about doing things like camping this summer. Camping is a great way to spend the weekend and really get away from what's going on in the world. Only the campgrounds that are in counties that have moved onto phase will be open though. In this blog post we want to share with you the best campgrounds in Western Washington for you to check out this summer. 
Keep in mind that there will be limited restroom facilities in some parks if you choose to go out. There will be other limitations too. It is recommended that you bring your own soap and water. Along with your own hand sanitizer and face mask or other cloth face covering. It is also recommended that if you do go camping, you practice social distancing and avoid crowds if possible. If where you are going already looks pretty crowded, make sure you have a back up place so you can still have some fun. Now that we have covered some of the new basics to camping, let's look at some of the best places to go!
1. Deception Pass State Park, Oak Harbor, WA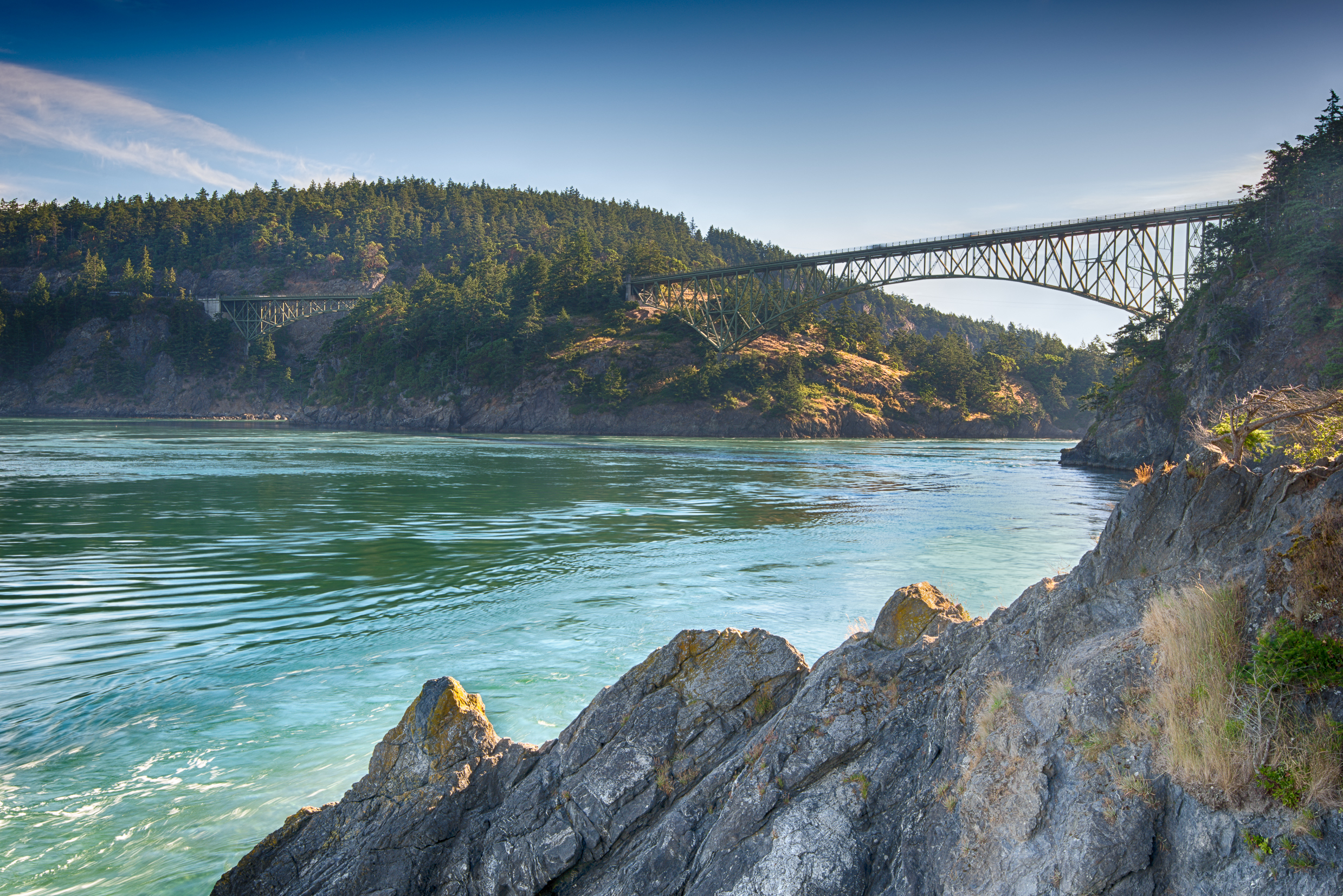 Located in Oak Harbor, Washington, Deception Pass State Park has it all. It has trails, beaches, camping, swimming, and offers docks so you can even bring your boat. The park is over 3,800 acres big and offers 77,000 feet of saltwater shoreline and nearly 34,000 feet of freshwater shoreline that comes in the form of three different lakes. The state park itself is located on two islands that are connected by the Canoe Pass and Deception Pass bridges. The Northern part of the park is located on Fidalgo Island and the Southern Part of the park is located on Whidbey Island. There are also 38 miles of hiking trails located in Deception Pass State park and also horse friendly and bike friendly trails as well. 
To make reservations click here:https://parks.state.wa.us/497/Deception-Pass
2. Hoh Rainforest, Olympic Peninsula, WA
Located on the Olympic Peninsula, the Hoh Rainforest is one of four rainforests in Washington State. There's plenty to do in this rainforest too! First you can usually head to the Visitor Center where staff there will give you ideas on some of the best adventures you can have while visiting the area! There's also plenty of camping and hiking here too. The main campground is open year round and is located in the old growth forest along the river. There are also a lot of other places to go in the area and also in Forks. As far as hiking goes, there are plenty of trails to be explored. The Hall of Mosses Trail and the Spruce Nature Trail are two short trails that loop around the Visitor Center. There's also the main Hoh River Trail which after 17.3 miles will lead to the Glacier Meadows, which are located at the shoulder of Mount Olympus.You can also take the Hoh Lake Trail which will take you to Bogachiel Peak. No pets are allowed on the trails in the Hoh Rainforest so you will have to leave your furry friends at home!
To make reservations click here: https://www.nps.gov/olym/planyourvisit/camping.htm
3.Ruby Beach & Kalaloch, WA
Located just about 45 minutes south of the Hoh Rainforest, you will find Kalaloch and Ruby Beach. Kalaloch is one of the most visited places on the Olympic Coast and is very easy to get to since it is located right off of Highway 101. Other than just being able to spend the day on these nice and sandy beaches, Kalaloch is where all the wildlife likes to hang out. This is one of the best beaches to go bird watching on! Beach 4 also has the best tide pools too! Just make sure you check the tide schedule before going just to be safe! You can also camp here. The Kalaloch campground has 175 campsites and is open year round. But it fills up quickly! There is also the South Beach campground that is open from Memorial Day- late September usually. If camping isn't your thing you could also try staying at the Kalaloch Lodge! You can stay in either the lodge rooms or rent your own private cabin.You can check out the views they have on their online webcam!
To make reservations click here: https://www.nps.gov/olym/planyourvisit/camping.htm
To make reservations at the Kalaloch Lodge click here: https://www.thekalalochlodge.com/
4. Millersylvania State Park, Olympia, WA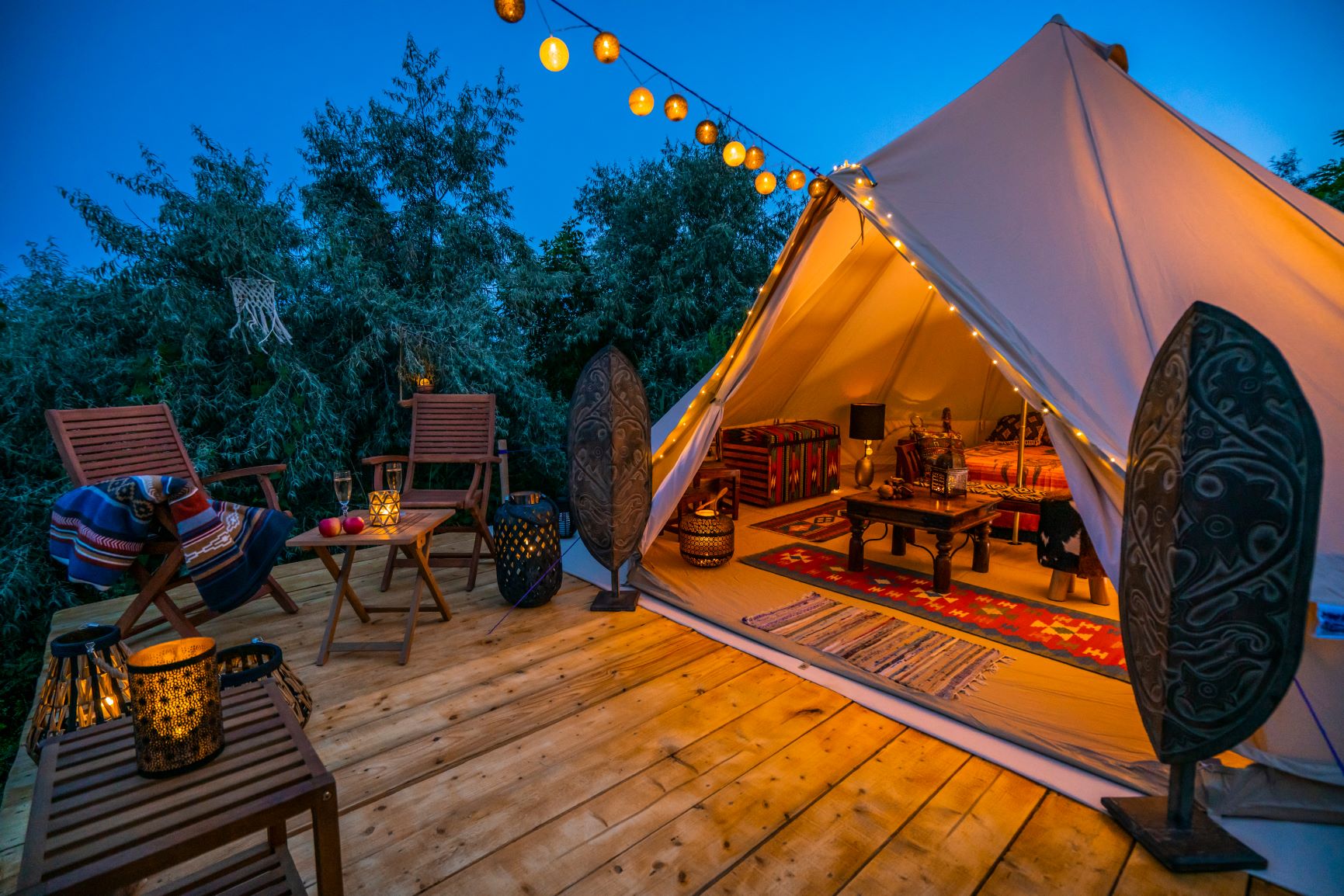 Located in Olympia, Millersylvania is a great place to go with tons to do! If you're looking for the best place to go for a nice "daycation" Millersylvania State Park is the best place to go. There's over 7.5 miles of bike trails and over 8 miles in walking trails. There's plenty of space for fishing and other water activities like swimming and even the option to rent things like kayaks and paddleboards. Millersylvania State Park also offers a watercraft launch, so you can bring your boat! But if you are looking for a longer get away, the state park also has a campground with 139 campsites. You can even rent one of their "glamping" tents that has been set up by Pampered Wilderness. So you can have all the fun of camping while still having the luxuries of the indoors. 
To make reservations click here: https://parks.state.wa.us/546/Millersylvania
To make reservations with Pampered Wilderness click here: http://pamperedwilderness.com/
5. Dosewallips State Park, Brinnon, WA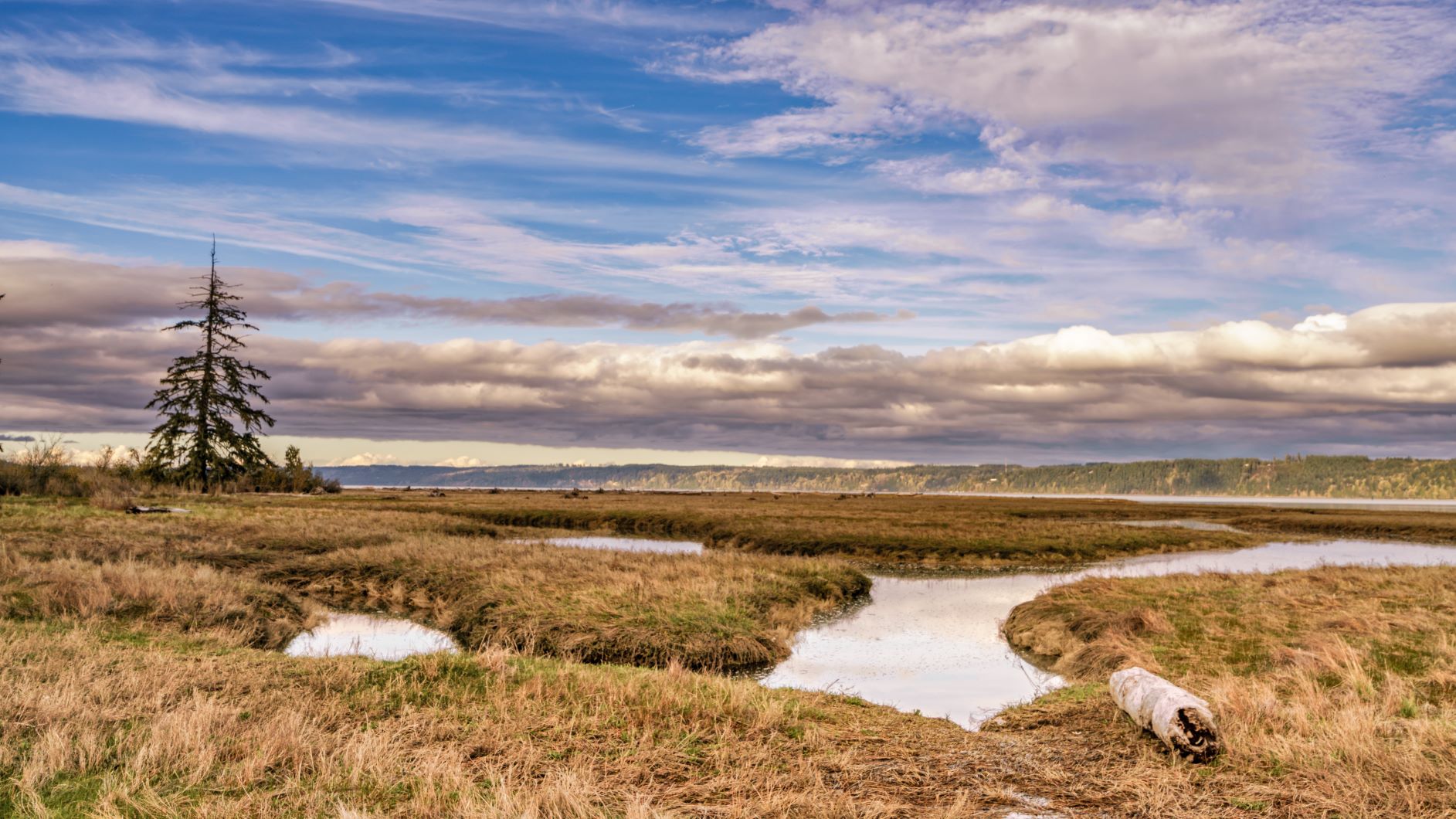 This campground is another great option for either a daycation or a longer getaway. As far as camping goes there's 123 tent and RV camping spots you can rent. You can also choose to rent one of their 12 cabins or three platform tents, which can sleep up to 5 people. You have an endless amount of options to do while you stay here as well. There's a huge wildlife viewing field and also another big field area that's perfect for playing sports. Elk and other animals can often be seen roaming around the park. Make sure you are staying a safe distance away from them if you see any. There's also a hiking trail that's great for beginners and a great area for birdwatching. If the beach is more your speed, you'll love Dosewallips because it has 5 miles of shoreline on the Hood Canal and Dosewallips River. You can choose to do some clamming or crabbing or even hunt for oysters. The beaches here are often full of shells that are great for collecting as a nice souvenir from your day at the beach! 
To make reservations click here: https://parks.state.wa.us/499/Dosewallips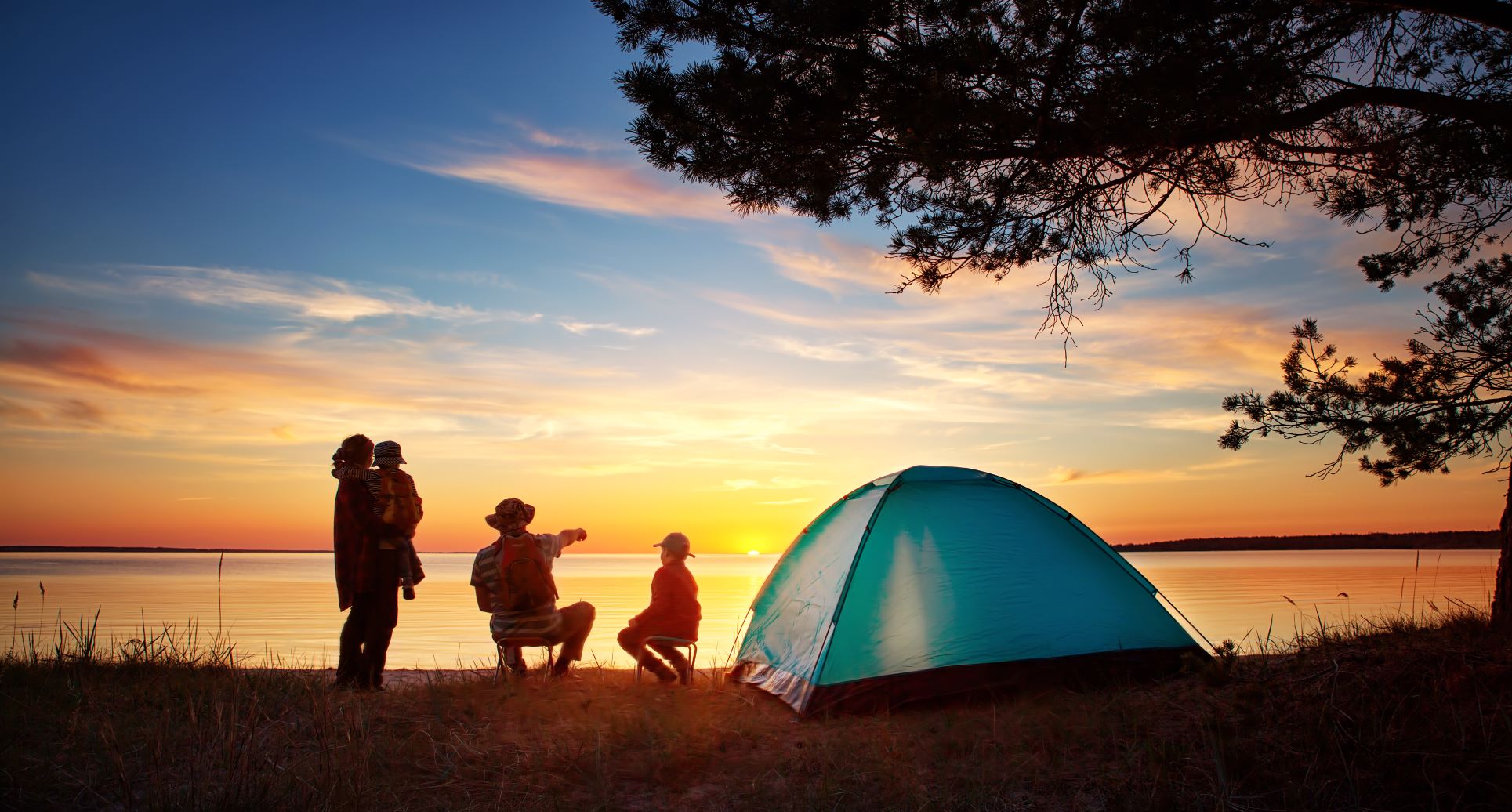 There's obviously a lot of other places to go if you're visiting Western Washington. Or if you are just trying to explore more of your home state. But I figured this list would be a great place to start! Washington's coast has a ton of scenic views. That is why it is home to Highway 101. It will take you to all of the famous beaches along Washington's coast and even to the Hoh Rainforest. A lot of the places I featured on this list can actually be accessed from Highway 101. Now that you have some inspiration, get out and explore!
Written By Nikki Allen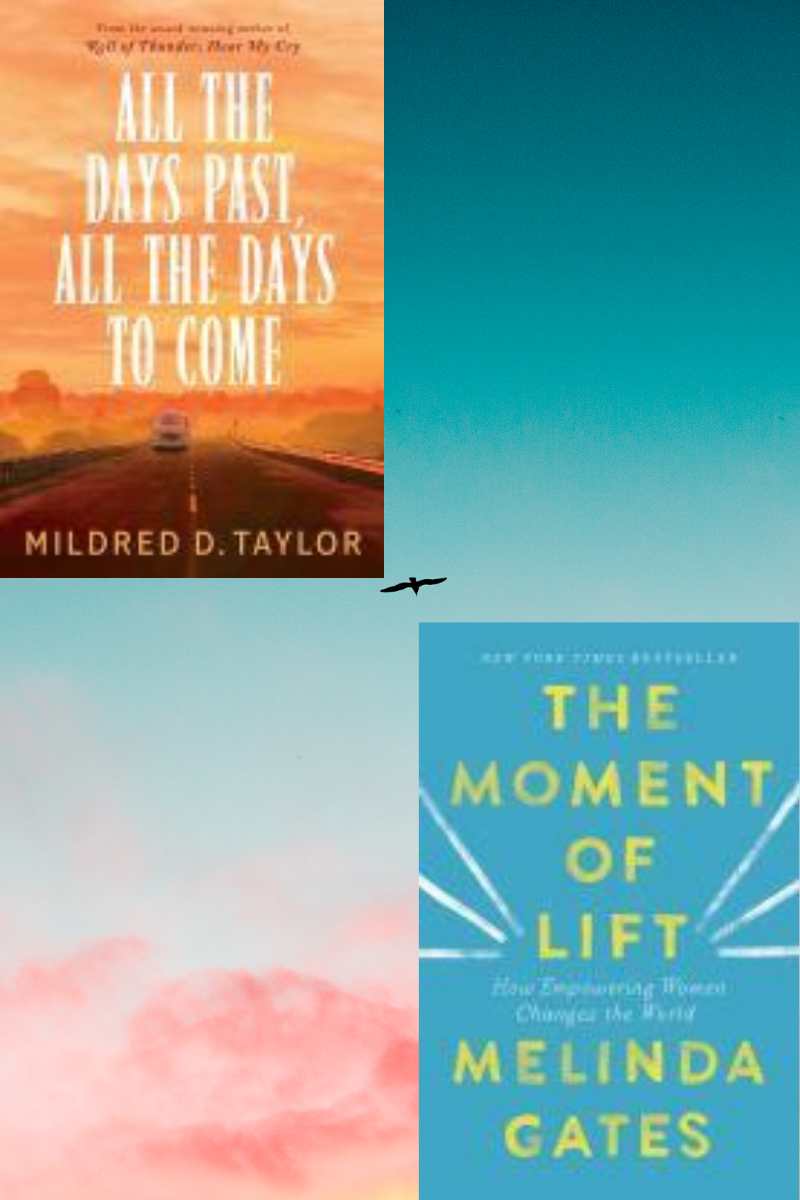 Looking for Something to Read this Summer?
These are my reading picks to enjoy reading through August. I hope you enjoy them along with other reading options through King County Library System which is offering contact-free pick up and return of physical library materials. All online services and resources continue to be available. No in-library services are available at this time. Visit there site here, kcls.org.
All the Days Past All the Days to Come by Taylor, Mildred D.
---
In her tenth book, Mildred Taylor completes her sweeping saga about the Logan family of Mississippi, which is also the story of the civil rights movement in America of the 20th century. Cassie Logan, first met in Song of the Trees and Roll of Thunder, Hear My Cry , is a young woman now. In search for her place in the world, leads to a journey that takes her from Toledo to California, to law school in Boston, and, ultimately home to Mississippi to participate in voter registration in the 60's, . She is witness to the now-historic events of the century: the Great Migration north, the rise of the civil rights movement, preceded and precipitated by the racist society of America, and the often violent confrontations that brought about change.
The Moment of Lift – How Empowering Women Changes the World by Melinda Gates
---
In this candid and inspiring book, Gates traces her awakening to the link between women's empowerment and the health of societies. She shows some of the tremendous opportunities that exist right now to 'turbo charge' change. And she provides simple and effective ways each one of us can make a difference. A personal statement of passionate conviction, this book tells of Gates' journey from a partner working behind the scenes to one of the world's foremost advocates for women, driven by the belief that no one should be excluded, all lives have equal value, and gender equity is the lever that lifts everything.
We hope you enjoy the books I have chosen to put on our blog to read. Visit kcls.org to view other wonderful books that are available online. Kcls.org Libraries are not open yet but you can reserve books online and there are safe pick up and drop off options for you.
Written by Chasity Rodriguez
Social Media Director