Mill Creek Town Center Summer Wine Walk Stop #4
Our creative team of tasters almost missed stop number four because it was located off to the side of main street, but we doubled back to taste Michael Florentino Cellars wine hosted at Divaforeva Lashes.
Brief Background on Michael Florentino Cellars
Since I have already written a summarized background of Michael Florentino Cellars from our first wine walk blog, I will insert their history excerpt below:
There was no way I was getting out of being adventurous at this tasting. The three wines on the serving list for the evening were all wines I was unfamiliar with. I'm not really sure the reasoning behind why I chose the wine that I did, but on a whim, I ended up asking to sample the 2018 Albarino.
This wine was served at room temperature, which was a bit on the warmer end; the reason I say this will be made clear soon. But for now, we will get into the tasting notes. This wine was a deep golden color and smelled evenly keeled. It tasted sweet, but not overly sweet and finished lightly tarte. There were notes of lemon, pineapple and sweeter fruits and a bit of oak on the tongue. I handed it over to Chasity to taste and she agreed that we both liked this wine. So, I bought a bottle to taste on a later day with a cleaner palette.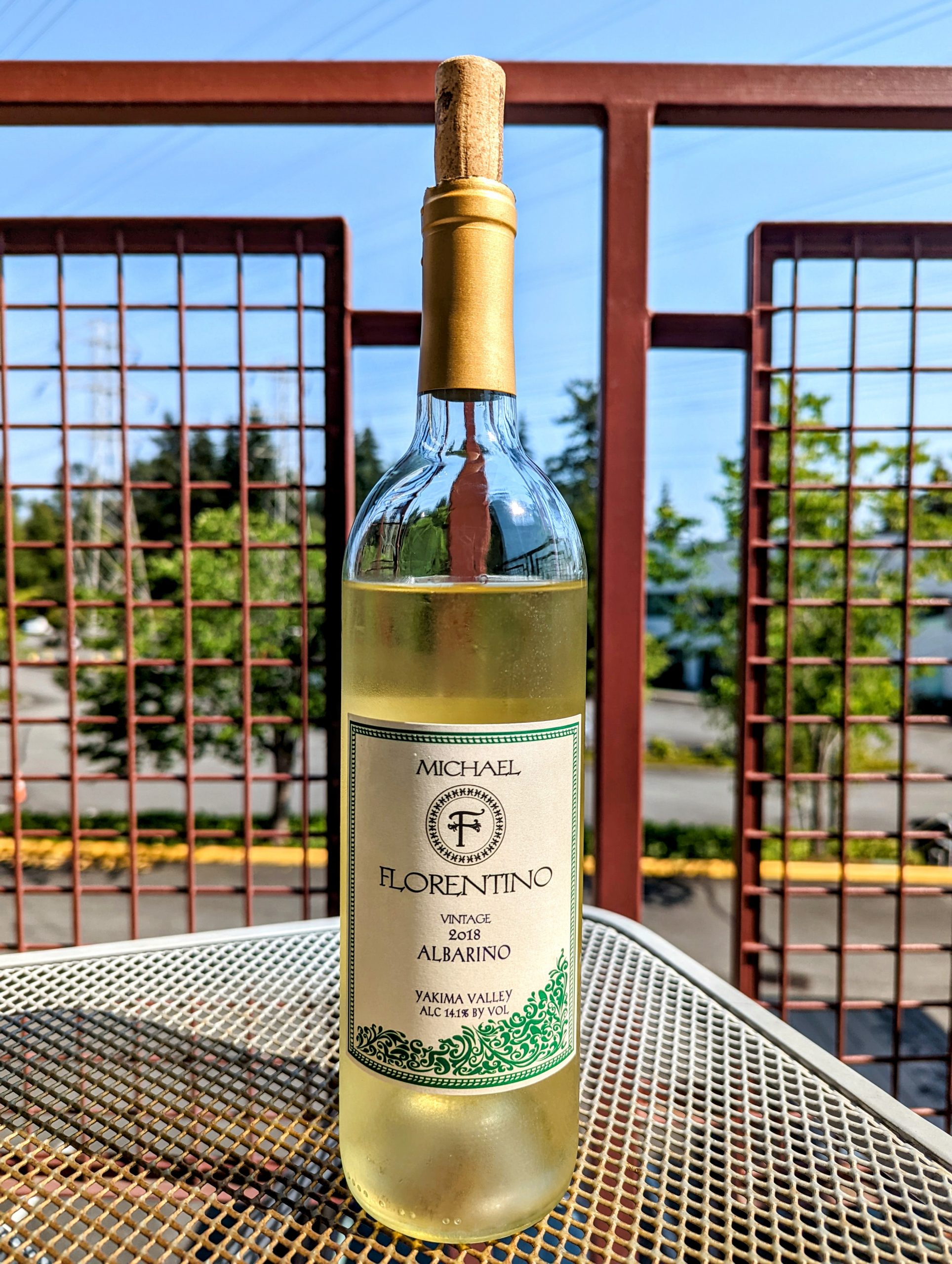 Kerriann's Second Tasting of the 2018 Albarino
Unfortunately, tasting two did not go as well as I had expected. I will start by saying, I believe we served this wine incorrectly. Completely going against my own advice from our 7 Tips for Better Wine Storage blog, this bottle was put in the freezer and served ice cold. When I took my first sip it tasted very bitter and more aggressive. The longer I sat with it the warmer it got. As it thawed out the flavor profiles got a little bit smoother. Still, I liked it less then I had before. We probably should have let this one warm up all the way back to room temperature and tried it once more but we had purchased another bottle to have a second tasting with and moved on to that wine. 
So this was an interesting tasting I must say….we decided to buy this bottle because we liked it so much, I will explain later. I love the color of this wine as it gives of a soft golden creamy color and smelled perfectly sweet. The first sip was a little sweet but soon provided a tartness that evened out the taste and balanced it well. It reminded me of a tropical fruity drink with a nice nice crisp note like peachy and flavors of mango. It was definitely one of my favorites!
Chasity's Second 2018 Albarino Tasting Notes 
I've never really paid attention to the exact temperature you are supposed to drink white wine at and how much of a difference it makes. Kerriann explained it the best as far as the second tasting of this wine, it did not go well. Serving chilled was a mistake as it needed to be served at room temperature. It would have been much much better on the pallet. The first taste was not as good as when we tasted it at room temperature. Very strong and overly tart. Although as I continued to taste it the better it got. I still recommend this wine but make sure you serve it at room temperature or just slightly chilled.
Hosting Etiquette
I think that this blog feature would be remiss without including our experience with the staff at Divaforeva Lashes. They were kind, they engaged in lighthearted banter and asked us how we liked our wine. They were the only business to take the time to chat with us while we were tasting (apart from our hosting broker at our Windermere tasting).  Their warmness and inviting nature was appreciated.
I'm still up in the air on my opinion of the 2018 Albarino. If I had another bottle, I would try serving it at room temperature to see if that swayed my thoughts positively or negatively. Regardless, there are still seven more tastings to go. I'll be updating the links below as we post them, so stay tuned for more!  
Wine Tasting Notes to Come!
♦Harbinator Wines♦ ♦Drum Roll Wine♦ ♦Naches Heights Vineyard♦ ♦Kerloo Cellars♦ ♦Wandering Wolf Cellars♦ ♦Dahlman Cellars♦ ♦Martedi Cellars♦ ♦Navarre Coulee♦ ♦Bayernmoor♦ ♦Julian Margot♦ ♦Michael Florentino Cellars♦
Blog Written by Kerriann Jenkins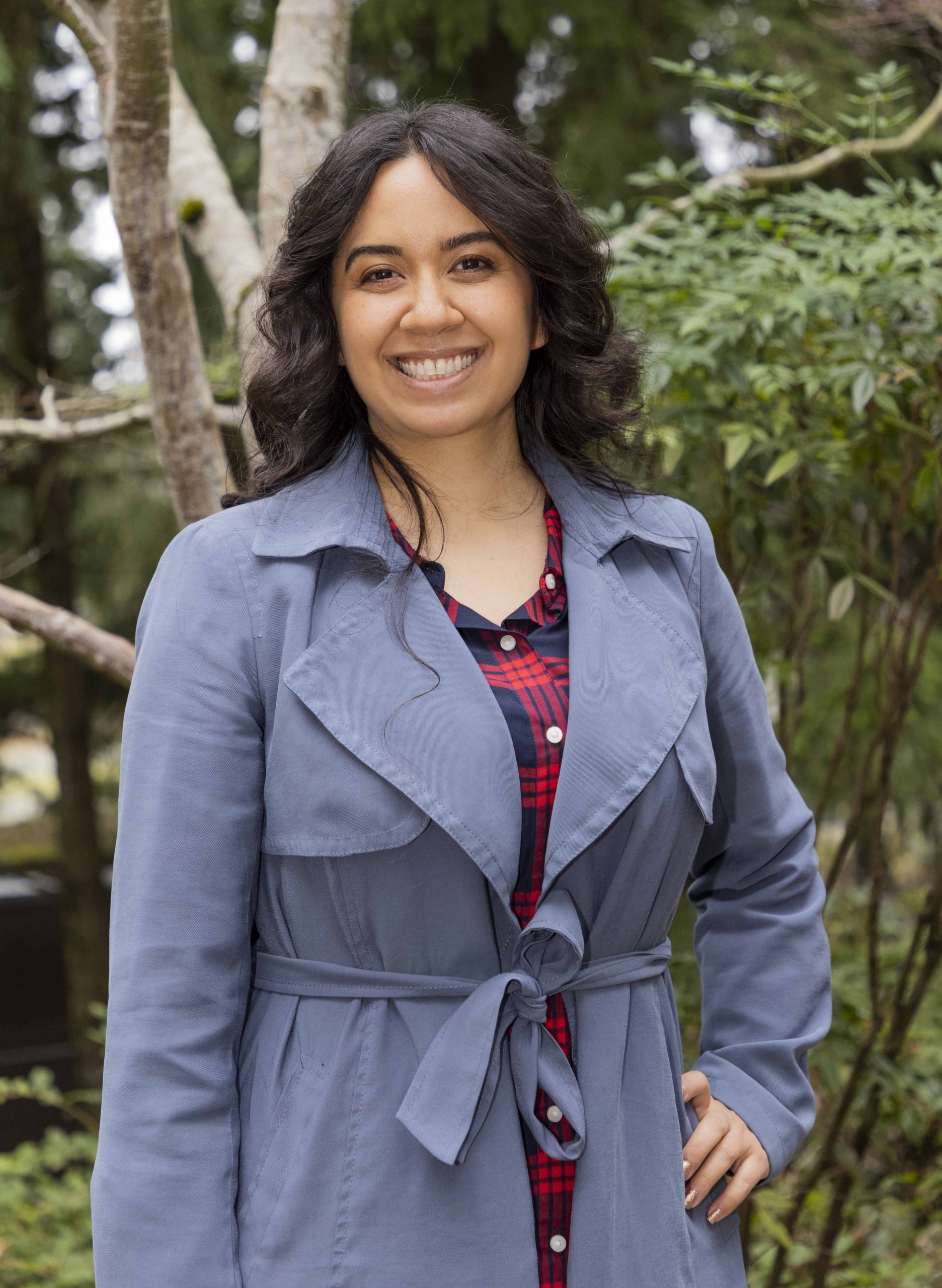 Blog Feature Chasity Rodriguez