Mill Creek Wine Walk Stop #5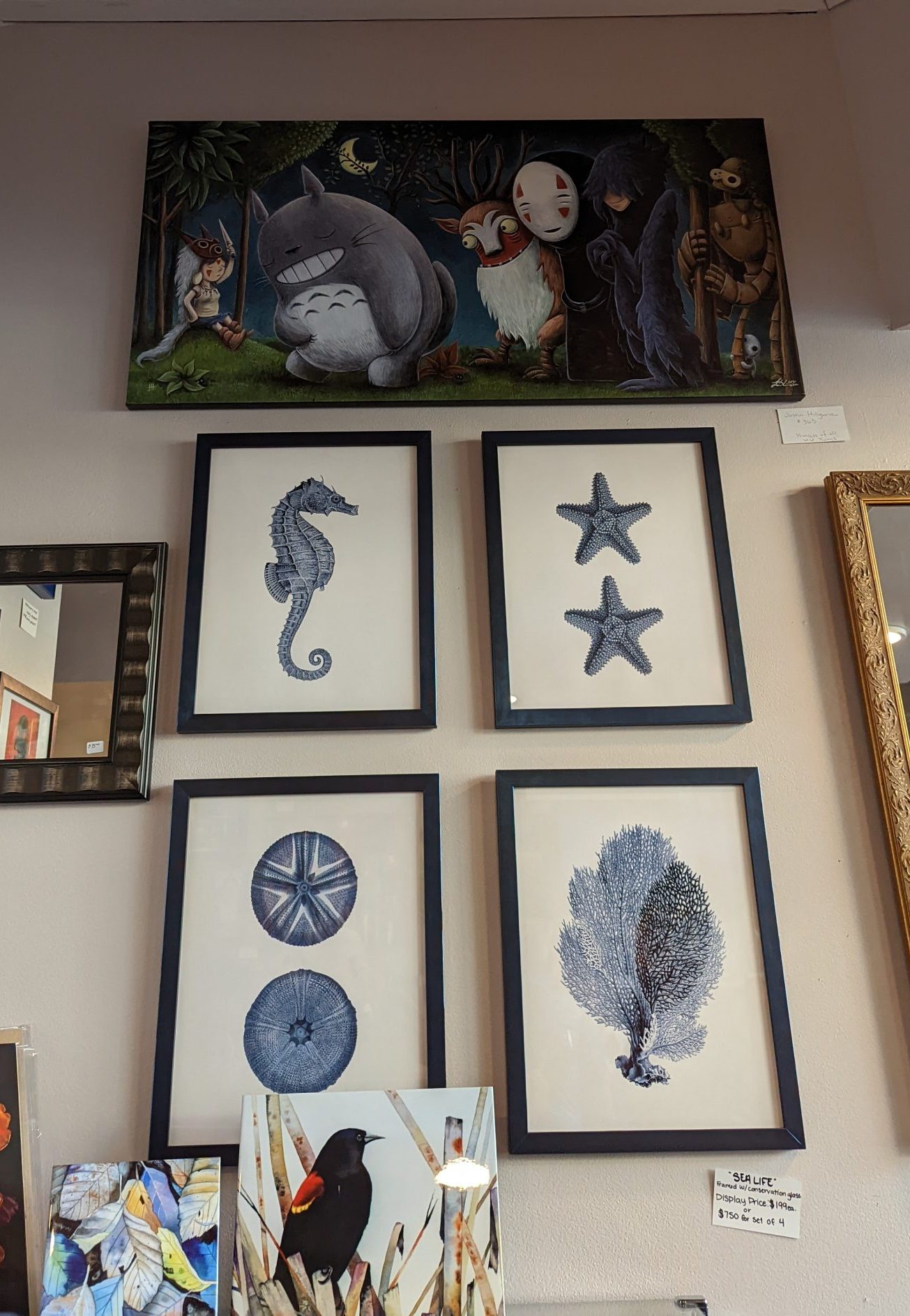 At stop number five of our wine walk we sampled wines by Navarre Coulee at Artisan Custom Framing. Apart from attending events at the Mill Creek Town Center, I haven't ever been inside of Artisan Custom Framing long enough to take in all their stock. However, this time around we stayed awhile and browsed all the art that they had displayed in their store while we sipped on our wine. As somebody who enjoys painting, photography and creating, I can appreciate a store that chooses to display artists' work; and there was art EVERYWHERE! Even the frames they offer lined the wall like a traditional to ornate work of art.
Navarre Coulee is a family owned and operated winery and vineyard in Lake Chelan Valley. According to their website, they planted their 40 acres of grapes in 2002, making them the oldest in the valley. From their 40 acres of grapes, the Leslie family and co-owner and winemaker Paul Taylor craft handmade boutique-style wines. After trying the Unicorn Rose Bubbles Limited Edition release by 14 Hands I realized I enjoy sparkling bubbly wine. As a result, I decided to try Navarre Coulee's 2019 Riesling Bubbles.
After my first sip my immediate thought was: I should have waited to purchase a bottle because I would have purchased this one instead. Alas, you can't have them all. This wine was off-dry. It was lightly tarte and sweet with a lingering minerality to it. The bubbles were uplifting and lightly brilliant. It was crisp but juicy. It was different from the Unicorn wine but easily held the shine of its own spotlight.
I'm a huge fan of a bubbly white wine that is not champagne so when I noticed they had a Bubbly Riesling I absolutely had to give it a try! The first taste is a bit tart but quickly turned into a smooth crisp yummy mouth full of bubbly….so good. I am also not a fan of Riesling but this one surprised me yet again. I would have to agree with Kerriann about the Unicorn wine we tasted previously, these two are different but similar. This one is definitely on my list of favorites.
Navarre Coulee Holds Fun Events
If you're ever in the Chelan neighborhood stop by Navarre Coulee Vineyards. Maybe you'll get lucky, and you will be there on one of their event nights. I know wood fired pizza and the prospect of trying their other wines not offered at the wine walk, like their 2014 Pinot Noir named Horny Goat, would be enough to draw me in.
This was only stop five of our wine-walk and there are still six more to go. I'll be updating the links below as we post them so stay tuned!
Wine Tasting Notes to Come!
♦Harbinator Wines♦ ♦Drum Roll Wine♦ ♦Naches Heights Vineyard♦ ♦Kerloo Cellars♦ ♦Wandering Wolf Cellars♦ ♦Dahlman Cellars♦ ♦Martedi Cellars♦ ♦Navarre Coulee♦ ♦Bayernmoor♦ ♦Julian Margot♦ ♦Michael Florentino Cellars♦
Blog Written by Kerriann Jenkins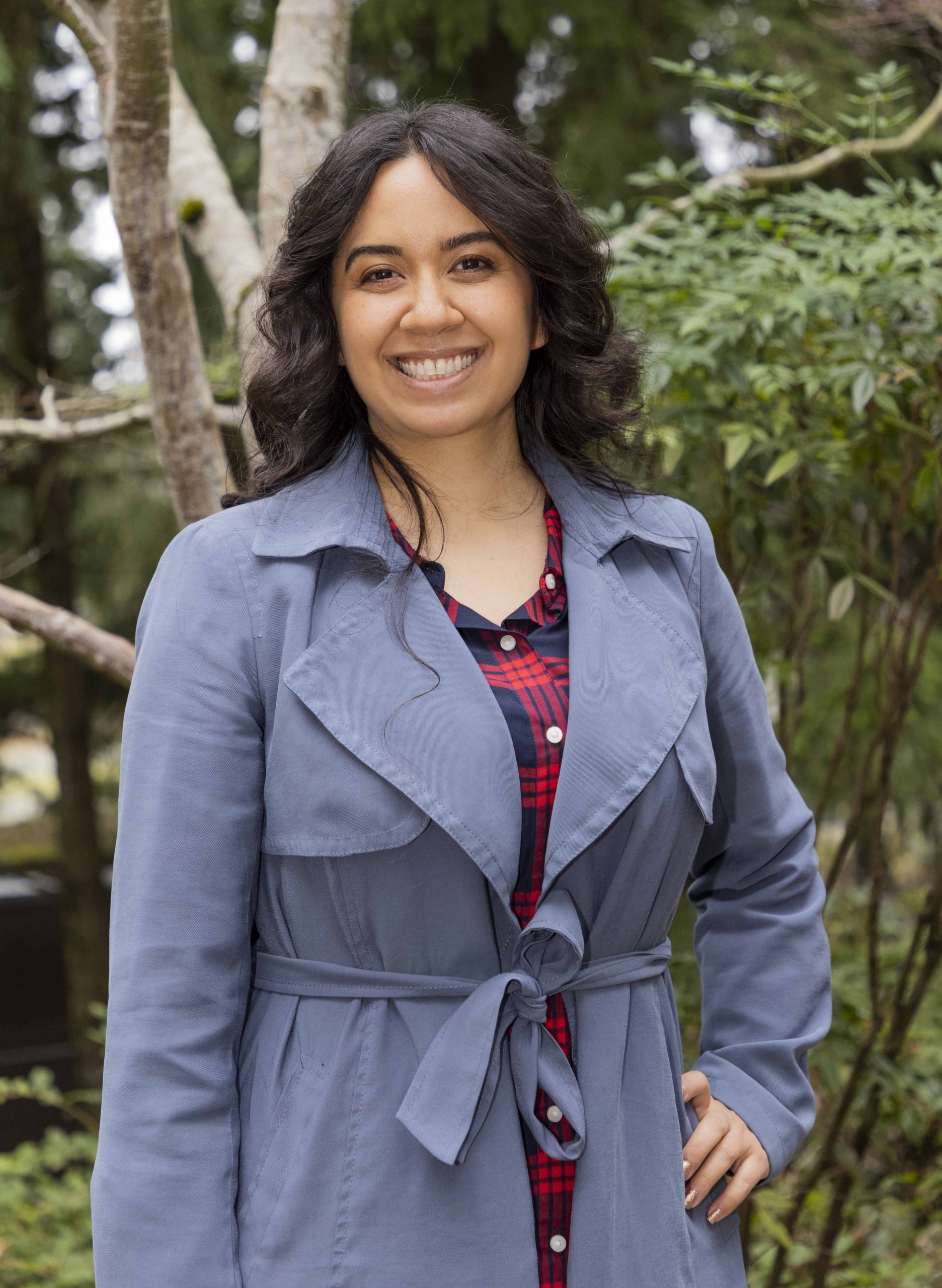 Blog Feature Chasity Rodriguez